Ireland is an incredibly popular tourist destination, with figures showing that over 9 million overseas visitors came to Ireland in 2018, contributing over 5 billion to the economy. Not surprisingly, tourism is one of Ireland's most important economic sectors and the industry employs over 265,000 people. 
What makes Ireland so popular? 
The Emerald Isle is fantastic destination for so many reasons, with attractions that draw visitors from all over the world. There are road trips, breath-taking scenery, incredible castles, delicious seafood, rich history, sport, and of course, the people themselves, who provide a welcome like no other.
One of the biggest reasons for Irelands popularity, is it vibrant and exciting entertainment culture. The Irish are famous for the craic, and nowhere is that more obvious than in the many festivals and entertainment venues across the country.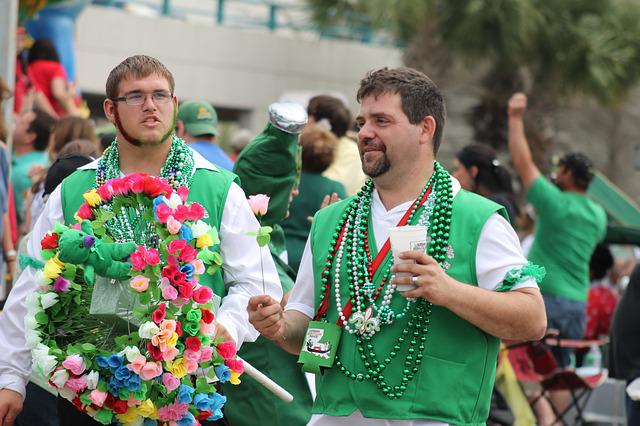 Top Irish entertainment
Casino's
The luck of the Irish is a well-known phrase and probably explains why one of the most popular forms of entertainment in Ireland are online casinos. There are lots of great sites in Ireland that offer gamers access to all their favourite games, including roulette, poker, blackjack and a wide variety of slots.
With improved technology creating more immersive and exciting games, online casinos offer players access to a whole new world of entertainment, without the need to visit a physical casino. Thanks to mobile phones, players can now easily access games, anytime and anywhere they choose, meaning players can make the most of their leisure time.
With lots of bonuses and promotions on offer to new and existing players, it's easy to see why so many people are trying it out. So, if you've got a spare five minutes on your hands in between the live music, sightseeing and everything else, why not head over to the casino?
Festivals
Puck Fair is one of Irelands most unusual, and oldest, street festivals, dating back over 400 years. It takes place in Killorglin, in the heart of County Kerry, and is held without fail on the 10th, 11th and 12th of August every year. 
March 17th is St Patrick's Day, the patron Saint of Ireland. This is the biggest celebration of the year in Ireland with every village and city hosting a festival, parade, or party.
The Galway International Arts Festival takes place in July each year. There are installations and contributions by musicians, dance companies and theatre productions. Street dancing, live music and comedy, there's something for everyone here.
September sees the start of the Galway International Oyster & Seafood Festival, the oldest oyster festival in the world and one of Europe's longest-running food parties. The Irish and World Oyster Opening or 'shucking' Championships are held each year, plus there's plenty of other entertainment, including street parades, music and drink.
Live Music
When people think of Ireland they inevitably think of live music. There is not a pub in the land that doesn't have a stage, or an area set aside for live music, and it's an experience no to be missed.
The pub plays an important place in Irish society, it's where family and friends come together, stories and jokes are told, and music is played. The country's musical traditions are based on the age-old practice of passing down songs from generation to generation, over a drink in the pub.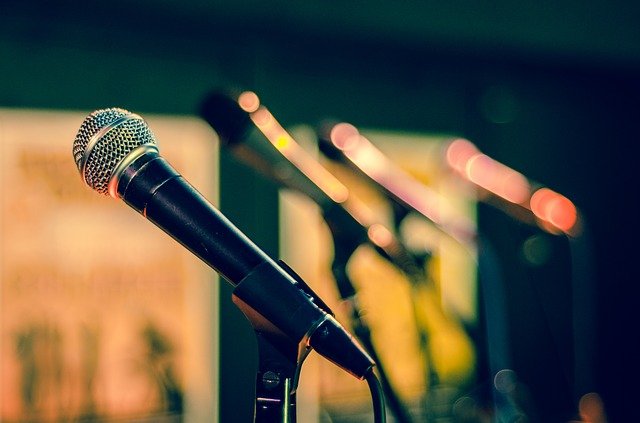 Some of the best pubs to witness traditional live Irish music are:
The Cobblestone in Dublin is one of the best traditional-music venues in the country. This cosy pub has live music acts every night and on Sunday afternoons. There's also the Back Room which hosts a mixture of bands and live music gigs.
O'Donoghue's in Dublin, is famous for being the place that pioneered the band the 'Dubliners', it's also played a part in the traditional Irish music revival in the fifties. Hugely popular with tourists, the atmosphere is not to be missed.
Buckleye's in Killarney is a traditional bar that offers an authentic Irish welcome. Traditional music sessions, great food, and good company await visitors to this quintessential Irish pub.
If you're looking for bigger venues, then check out Croke Park, Olympia Theatre and the 3Arena for even more great acts.
Sport
From rugby to Gaelic football and golf, the Irish love playing and watching sport, but nothing compares to a day at the horse races. There are 26 racecourses in Ireland to choose from, and over 350 races every year, ensuring there's something for everyone to enjoy.
Irish horse and trainers have sampled success at some of the biggest races in the world, including the Grand National, so its popularity is no surprise. For a lot of racegoers, nothing beats a day at the Curragh, Leopardstown or Punchestown, while others prefer the relaxing experience at the scenic Gowran Park or Killarney.
Over 1.3 million people visit an Irish course every year. It's a great day out and easy to get involved, whether you're a first-time visitor or more experienced racegoer. 
Entertaining Ireland
Ireland is a magical, historical and vibrant Island, full of things to see and do, so it's no wonder it continues to be a popular tourist destination. With its festivals, great scenery, music, food, and fantastic hospitality, a trip to Ireland is an experience like no other.