Las Vegas is known for its bright lights and luxury casinos, but what many don't know is that the city also boasts a thriving music scene. From small venues to large arenas, Vegas has something for every type of music fan.
With an ever-growing selection of bands and DJs performing in the city, it's no surprise that there's always something new to discover in Sin City! Whether you're looking for classic rock or EDM vibes, exploring the musical gems of Las Vegas will be sure to have you grooving all night long.
In this article, we will take a look at the various venues and acts that make up the Las Vegas music scene. From big-name artists to local bands and DJs, you'll get a glimpse into the exciting world of live music in Las Vegas.
Classic Rock
If you're a fan of classic rock bands, there are a number of venues that cater to your taste. The Joint at the Hard Rock Hotel and Casino is one of the most popular spots and has hosted some of the biggest names in rock, including Aerosmith and The Rolling Stones. There you can enjoy great rock music while pulling slot machine reels or playing blackjack.
For something a little more intimate, try out Beauty Bar, The Bunkhouse Saloon, and Vinyl at the Hard Rock Hotel. These smaller venues provide a great atmosphere for discovering up-and-coming acts and hearing vintage sounds from well-known artists.
EDM and hip-hop
For fans of EDM and hip-hop, Las Vegas has a variety of clubs to choose from. The Wynn's XS Nightclub and Intrigue at the Wynn offer a nonstop party atmosphere, while Drai's and Tao Beach offer a more relaxed vibe. There are also many venues that host regular hip-hop events, such as the Brooklyn Bowl at The Linq and The Foundry at the SLS. These are great spots to catch both local and big-name acts.
Live Music Festivals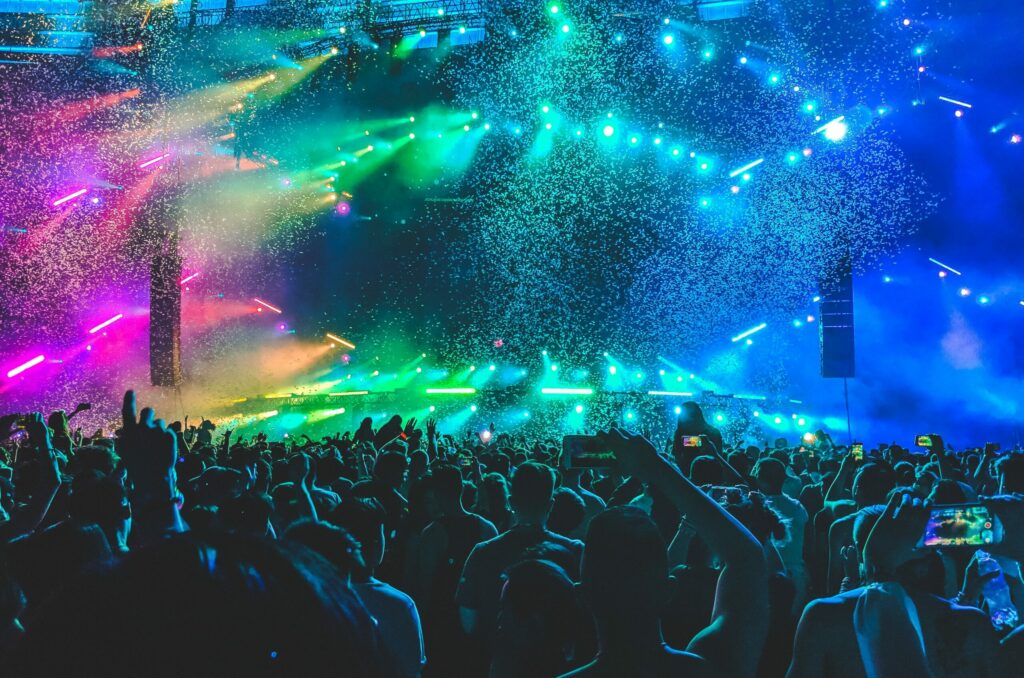 Las Vegas is also host to some of the biggest music festivals in the country, ranging from EDC Las Vegas and the Life is Beautiful Festival to smaller-scale events like Punk Rock Bowling. Also worth noting is the Vegas Rocks! Music Festival, which takes place in late May and features classic rock acts from around the world.
Local Acts
Las Vegas is also home to a vibrant local music scene, with a variety of bands, DJs, and other musical acts performing in clubs and venues across the city. For a taste of the local flavor, check out The Bunkhouse Saloon, Beauty Bar Las Vegas, and the Backstage Bar & Billiards.
Heavy Metal
For the metalheads out there, Las Vegas has some great venues to check out. Count's Vamp'd Rock Bar & Grill is a favorite among locals and features regular performances from metal bands. The Dive Bar is another notable spot, with live music five nights a week. And of course, there are also the big-name acts that come to town, such as Metallica, Slipknot, and Megadeth.
Ethnic Music
Las Vegas is home to a diverse population, including many people from all corners of the world. As such, there are plenty of venues hosting performances from artists who specialize in ethnic genres. A great spot to check out is the Juhu Beach Club, which features live Bollywood and Indian music. The Red Lotus Room also hosts a variety of acts, with performances ranging from K-pop to Latin jazz.
Jazz and Blues
Las Vegas has a vibrant jazz and blues scene, with many performances taking place at small clubs around the city. For an intimate experience, check out The Sand Dollar Lounge, which hosts live jazz several nights a week. If you're looking for something more upbeat, the El Cortez Hotel and Casino is the place to be, with regular blues shows from local bands.
Rap and Reggae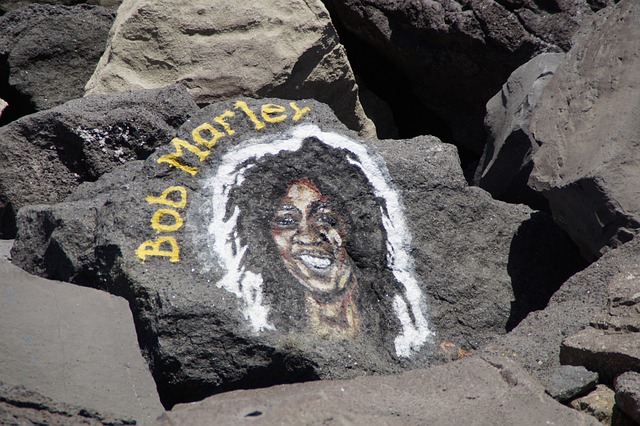 Las Vegas has a thriving rap and reggae scene, with many local acts performing in clubs around the city. The Beauty Bar, Vinyl at the Hard Rock Hotel, and The Bunkhouse Saloon are a few of the more popular spots to catch live rap and reggae. For a taste of something different, check out Reggae in the Desert, an annual festival that has been taking place since 2001.
Conclusion
Las Vegas truly has something for every type of music fan. From EDM and hip-hop to reggae and heavy metal, there is a wide variety of musical genres to explore in the city. Whether you're looking for a big-name show or an intimate performance, Las Vegas has something that will be sure to please. So whatever type of music you're into, make sure to check out the vibrant music scene in Las Vegas.