Not only regular gamblers but also Hollywood actors have lost money while gambling at casinos. The largest amount of money was spent on this entertainment by Charlie Sheen. His loss amounted to about $2.5 million.
Who Of Hollywood's Actors Has Lost The Most At Casinos?
Gambling is a hobby that allows you to spend your free time pleasantly, distract yourself from your problems, and improve your mood. However, in addition to the above, it gives the opportunity to earn extra income, especially due to the presence of bonuses such as cashback casino, free spins, and multipliers for the deposit. Many users start spending time playing games to win easy money. And Hollywood stars are no exception. However, gambling is an activity where you can both win and lose. After all, winning does not depend on the financial status of the person who starts playing poker, roulette, or slots. Luck is what really matters in this case. In this article, we will talk about Hollywood actors who have lost large sums in casinos.
Top 4 Hollywood Actors with the Biggest Losses
There are many fans of gambling among celebrities. Just like ordinary people, they go to casinos or play in online establishments, trying to catch luck and become the owner of big winnings. Nevertheless, some of them have no idea how to stop in time. This leads to the fact that celebrities such as Ben Affleck (detailed information about him can be found at https://en.wikipedia.org/wiki/Ben_Affleck) lose a very significant amount of money. The table below shows the top 4 actors in Hollywood who have lost large sums at casinos.
| | |
| --- | --- |
| Actor | Loss |
| Charlie Sheen | 2,5 mln dollars |
| Ben Affleck | $400,000 |
| Pamela Anderson | $250,000 |
| Matt Damon | $25,000 |
These figures are really impressive. Some actors, such as Matt Damon, were able to stop in time and not fall into the abyss of losing, while Charlie Sheen could not overcome his passion for gambling. Below we take a closer look at the story of each of them.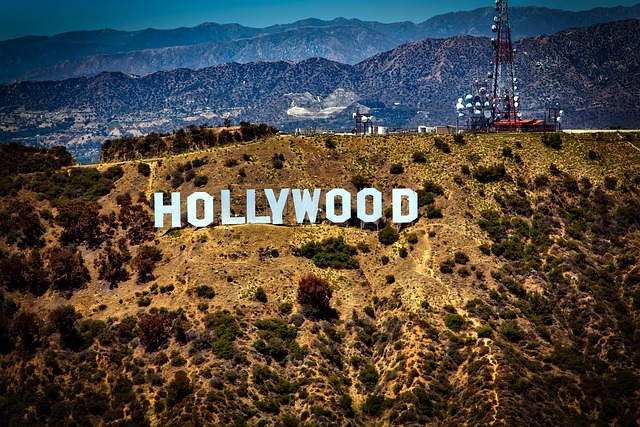 Charlie Sheen
Charlie Sheen is a popular actor whose career blossomed in the early 1990s. At that time, celebrities often hid their personal lives from the paparazzi and did not share their own problems with the public. Hardly anybody knew that the actor suffered from addictions to alcohol, drugs, and gambling. Almost all of his earnings, he spent on entertainment. There was a time when Charlie used to spend up to 200,000 dollars a week at the casino alone.
Undoubtedly, with such a large expenditure on gambling entertainment, the actor had no less significant loss of money. It is believed that cumulatively for all the time, the actor lost more than 2.5 million dollars. Now he has managed to overcome his addiction to betting and casinos. Even though Charlie's brother is a successful blackjack team player, he is not tempted and keeps himself away from the gambling world.
To avoid repeating the fate of this actor, you should choose your online establishments carefully and follow the rules of responsible gambling. It is recommended to carefully monitor your bankroll, as well as choose sites with the best cashback casino bonus. This may increase your chances to win and get more significant income.
Ben Affleck
Ben Affleck is one of the few actors in Hollywood who is considered a professional at such games as poker and blackjack. He has repeatedly participated in various championships and tournaments with big prize pools. He used his experience in a feature film entitled Reindeer Games. However, luck was not always on the actor's side. Once, he managed to lose 400,000 dollars for just one hand of poker.
Despite the loss of large sums, Ben still continued with his passion for gambling entertainment. And it bore fruit. Thanks to a special strategy that he used while playing blackjack, the actor won about 800,000 dollars. He was so happy with his success that on the same evening, he gave almost $150,000 as a tip to the casino staff.
This case was not ignored by many establishments. The first ban to visit its clubs was imposed by the company where Ben won a large sum. Although its rules did not state that counting cards was forbidden, they considered it a fraud. After that, many land-based clubs blacklisted the actor. This was not a problem, as he now spends his time at charity tournaments and online venues. They give even more advantages, for example, you can get gamblers bonus rewards in them.
Pamela Anderson
This actress is known all over the world. She is famous not only in America but also far beyond its borders. She gained her popularity after starring in a TV series entitled "Baywatch". However, this is not the only significant role in the career of the actress. She has often been recognized on the street thanks to her participation in such projects as
V.I.P.;

Superhero Movie;

Stacked;

Scooby-Doo;

Raw Justice.
The lady's career was going so well that she began to allocate funds freely to play at the casino. However, one day something went wrong and she managed to lose about $250,000 in one night. Pamela confessed in one of her interviews that it wasn't money that she was paying back the debt. As it happened, at the time, a professional gambler offered her a deal – if she was in a relationship with him, he would spare her the payment. For her, the story ended very romantically – she fell in love with him, and their relationship lasted for quite a long period of time.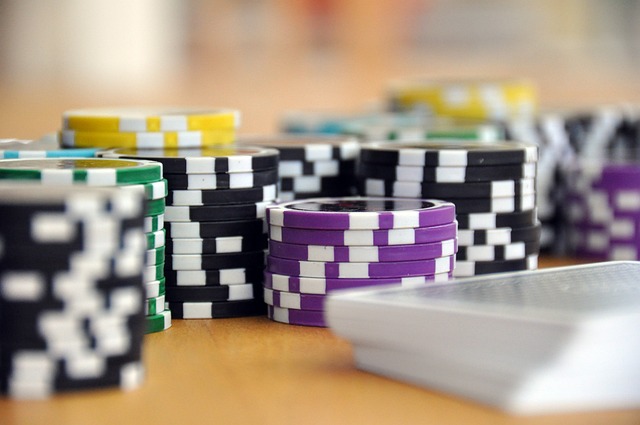 Matt Damon
Matt Damon is known for his role in the movie "Rounders. To gain experience before filming, he visited underground poker clubs. Those who played with him at the same table claim that he is quite a gambler. That is why one day he could not stop in time and lost as much as 25,000 dollars. After that incident, the actor cooled down a bit to gambling entertainment (read more about it here: https://www.britannica.com/topic/gambling). Now he only participates in charity tournaments and no longer agrees to spend such large sums at the casino.
To avoid losing large sums at the casino, the actor advises controlling emotions and using special strategies. It is important to test them before playing for real money. You can do this at slots free games casino. With this step, you can learn the rules of a particular game, bring your strategy to perfection, and enjoy your free time.
Conclusion
Gambling is an interesting and exciting pastime, which can lead to both big wins and losses. Hollywood actors such as Charlie Sheen and Ben Affleck have experienced this firsthand. In order not to repeat their fate, one should simply treat the game responsibly and be aware of their actions.