Music and sports are two of the biggest things in many people's lives – and sometimes they crossover. Here are a few ways that festivals can be home to both music and sports
The Relationship Between Festivals and Sports
The return of big festivals such as Glastonbury has been a huge boost for all music lovers. The chance to spend days out in the open air, with the sun beating down, as you watch your favourite bands has been really missed in the last few years.
But one thing that had been noticeable even before the global pandemic and subsequent lockdowns is the way that sport has begun to make inroads on festival life. We have not quite got to the point where the best sports betting sites have their own stalls in place. But there does seem to be more of a crossover between music and sports these days. 
Music Escapism
It used to be the case that music festivals were considered to be a place for hippies and other groups on the edge of mainstream society. The music played was not necessarily underground, but there was a definite idea of existing outside the constraints of everyday life.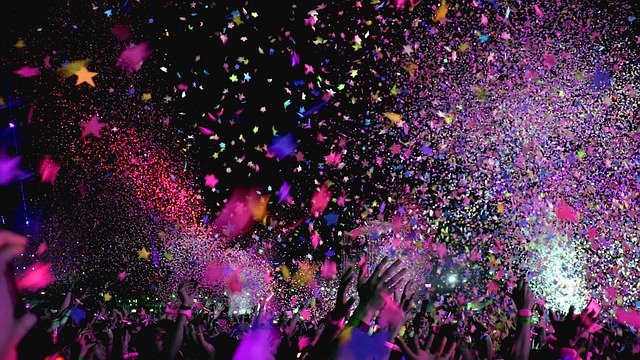 But music festivals have changed over the years – and now there are different kinds for just about every kind of music fan. It could be said that the music is not always the main attraction for some, as many have become events. Sport has played its part in that transformation as commercialisation has made festivals big business.
Glastonbury Flags
One of the most iconic images of the Glastonbury festival, which returned this year to great acclaim, is bands on the Pyramid Stage looking out onto a vast sea of fans. What usually catches the eye – apart from the enormity of the crowd – is the number of flags on display.
Whereas some of these may have been political in the past, more and more are now either humorous or a flag with the badge of a sports team on. Southampton and Wolves banners were prominent this year, as were the countless football shirts being worn by the Glastonbury crowd over the weekend.
Big Screen Sports 
Another way that sports have infiltrated music festivals is the installing of big screens at the venues. Glastonbury has generally had a no-screen policy over the years, but did agree to show an England women's football game in 2019, as it did not clash with any of the main events on the music stages.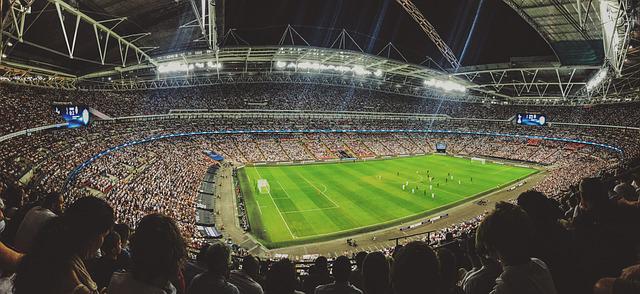 Other, smaller festivals have sometimes tried to cater to both music and football crowds though. This is usually only when there is a big tournament though – such as the European Championship or the World Cup. The thinking is that football fans will stay away if the festival clashes with the big games.
Music and Sports Festivals
 Some organisers have gone one step further and combined sports and music at their festivals. These have tended to concentrate on what can be classified as adventure or extreme sports though. Snowboarding and surfing festivals have teamed up with the musicians that go with the sports.
Snowbombing and Boardmasters are just two examples of this kind of festival, where music and extreme sports play an equal part. There is some kind of connection here though, compared to events where the festivalgoers seem to just want to watch sport as part of their weekend. 
A Change for Good?
In the end, festivals will only survive if there is a market for them to exist. Events such as Bournemouth 7s have been able to thrive because there is a crowd that enjoys watching rugby in the day and then some fairly mainstream music in the night. As festivals become more of a default summer event, rather than a purely musical experience, that is going to continue. 
There will always be traditionalists who think that music festivals should be just that. But as long as the music remains the main focus – at any festival that markets itself as such – then there is probably some room for other aspects if that is what the customer wants.