The Card Counter is a new movie, which, although ostensibly revolves around cards, is about so much more. This moody film will be released in the UK on 5 November 2021, having received its US premiere in September.
Paul Schrader is the director behind this new release, known for American Gigolo (1980), Light Sleeper (1992). His dramatic thriller, First Reformed, released in 1997, was nominated for an Academy Award for Best Original Screenplay.
The leading role
The leading man in The Card Counter is Oscar Isaac, who plays William Tell, a touring card player. A former US Army interrogator, Tell plays the tables hoping to forget his past, but also seeking to forget. Isaac is flanked by Tiffany Haddish, playing La Linda, a poker tour bankroll rep, and Tye Sheridan as Cirk. Tell served in Abu Ghraib with Cirk's father, whose guilt became too much for him. The threesome, although odd, work well on the screen together. They each bring an honesty to their role that overrides the darkness.
The plot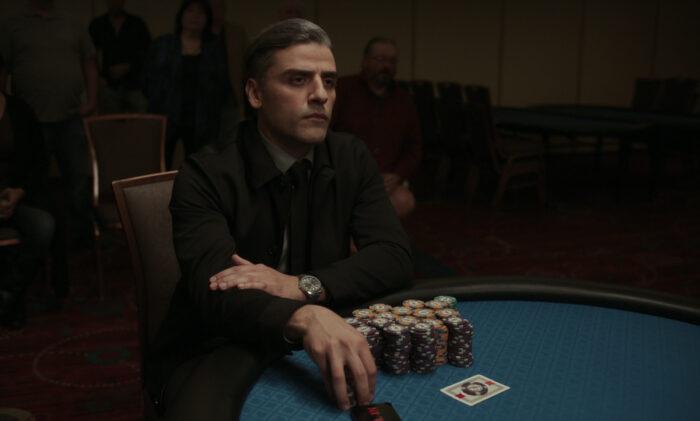 William Tell takes Cirk on the road with him, hoping to talk him out of a revenge plan. Cirk wants to find Major John Gordon, played by Willem Dafoe, and avenge his father's death. La Linda wants to get Tell into the World Series of Poker, which he's not keen on. However, he develops strong feelings for her and they form a relationship of sorts. In one form or another, all are seeking redemption, which is a long-running theme in Schrader's films. Whether they find it can only be revealed by viewing the film. The main scenes in The Card Counter take place on, or near the tables. Although not necessarily Schrader's intention, the film is certain to be a hit with card players around the world.
How popular is gambling?
Gambling has soared in popularity in the past few years. Current statistics show that around 1.6 billion people gamble, rising to 4.2 billion at least gambling every year. When you consider that most people like to combine their likes and hobbies, this augurs success for The Card Counter. More and more people are drawn to gambling every year, often due to changes in regulations. Singapore recently legalised casino gambling, which has led to more people having a go. The thrill, entertainment and social aspect of gambling all mean it is a very popular diversion.
In the UK, around 47% of UK adults gamble each month. While not all of these play card games, a substantial number like blackjack and poker, both on and offline. Blackjack is one of the most popular casino games in the world. Some players learn to count cards because it gives them an extra edge. There's a misconception that card counting is illegal, as players can be asked to leave tables. Card counting is not against the law, however using a device or other people to help count cards is banned.
Card counting
The central character in the film, William Tell, is a card counter, a skill he learned while in prison. For blackjack players, this is interesting as they know it's the one way to truly beat the house. Card counting takes some time to perfect, but it's not actually that difficult. It's simply about using a system to keep track of the ratio of low to high cards. Blackjack is an easy game to play, and the odds are good. You can walk into any casino worldwide where it has the same rules.
Watching someone play onscreen is exciting, it leads us into a thrilling world, especially when Tell wins. Viewers may hope to pick up tips, and Tell's cool, mysterious character certainly has plenty. The Card Counter joins a growing list of films where gambling is a huge part of the action. Despite all the chases and explosions, many recall the tension at the tables in Casino Royale. People are drawn to the glamour in movies about gambling, but the risk factor also keeps you interested. Now, more people can identify with the activities onscreen, and feel the character's joy or pain.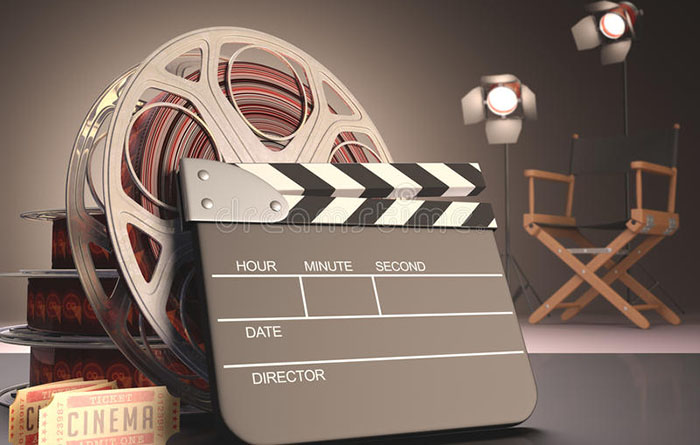 The past two decades have seen the success of the Oceans movie franchise, which feature great gambling scenes. Molly's Game, released in 2017, revolves around a private high stakes card game network. 21, starring Kate Bosworth and Jim Sturgess, is another film where card counting is the main premise. It's based on a true story and shows how a group of students almost brought down the house in Vegas. The Hangover shows the character Alan practicing card counting in one of its scenes. Mississippi Grind, starring Ryan Reynolds, is a film about two poker players who dream of winning big.
Faith is a huge part of playing cards for some. The 2011 documentary, Holy Rollers: The True Story of Card Counting Christians follows a churchgoing group of gamblers. Playing card games online has grown exponentially in the past five years. It will be interesting to see if new movies will be made about online games in the future. For this year, many gambling fans await the release of The Card Counter with anticipation. Now that cinemas are open again, it's sure to attract large audiences, particularly those with an interest in cards.
Maybe some will pick up some tips from William Tell, who knows?