Daniel Craig's final outing as James Bond, No Time to Die (2021), was finally released at the end of last year, but fans are still waiting to find out who will be replacing him as Britain's most famous spy. The Cestrian first appeared in a Bond movie back in 2006 when he starred in the franchise's reboot, Casino Royale and went on to make four more appearances in feature-length productions. 
During his 15-year tenure as 007, Craig changed the character and the general feel of the films quite a bit, bringing Bond into the 21st century. Although he has been a bit player in the role of modernizing the franchise, he was not the first. The Bond franchise has been evolving ever since it was first put into production back in the early 1960s. 
In many ways, this evolution is a reflection of the way real life has changed. Bond's fashion sense, work, and general demeanour have all adapted to the expectations of contemporary society. 
Here are some of the main ways that James Bond has evolved in the last 60 years. 
007's Fashion
James Bond is famous for being suave and sophisticated, so you're unlikely to see 007 in some joggers and a baggy hoody, but the way he's dressed has changed over the years. 
For most of the films, Bond is most often seen wearing a suit. It is part of what defines him as a smart spy that's out on Her Majesty's business and looking cool while doing it. But if you look closely, those suits have evolved over time. 
In the early 50s, fashions were different. Men would almost always wear hats outdoors and their suits were often less fitted than they are today. Screenshots from early films like Dr. No (1962) show Sean Connery in an almost box-like number. 
In more recent films, the hats are mostly gone and Craig has been captured in suits that are very figure-hugging. These are very much in trend at the moment and Bond is clearly keeping in vogue. 
Casinos
Many Bond films feature casino scenes, and there is a good reason. Playing cards at a table gives 007 the opportunity to get face-to-face with his rivals in an environment that seems believable and it provides the director with a way to show him getting one over on them (or vice versa).
Unlike Bond's fashion choices elsewhere, his casino attire has not kept up with trends. The dress codes and styles seen in gaming establishments have changed many times over the years, to the point that many modern venues have few or no rules at all. 
Yet when Bond went to the Casino Royale in the film of the same name, he was still wearing a tuxedo. 
His choice of game has changed too. In the early movies and novels, he is depicted playing baccarat chemin de fer, though he later moved on to baccarat Banque, craps, and poker.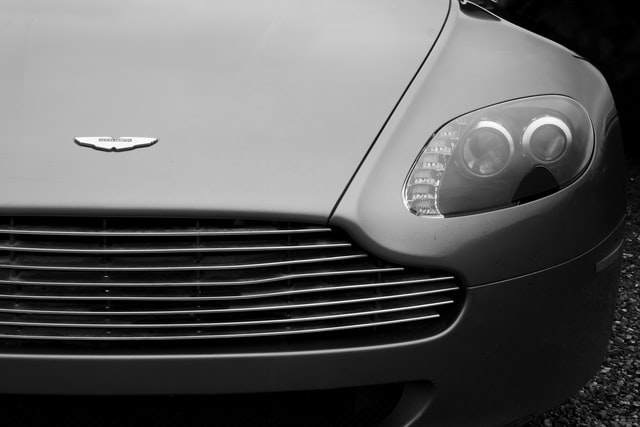 Gadgets
In early Bond movies, 007 does not have much in the way of fancy gizmos to help him defeat his enemies. MI6's Q Branch doesn't really feature in the films until later in the franchise, but as time has gone on, the gadgets have become quite creative. 
Things started out quite simple and realistic. For example, in Dr. No, Bond's only real gadget is a Geiger counter but we began to see early signs of Q's imaginative inventions in From Russia With Love (1963) when 007 is presented with a container of talcum powder that actually contains tear gas. 
Just one year and one movie later and Bond is using snorkelling equipment disguised with a fake seagull, a grapple gun, and his famous Aston Martin DB5 that's fitted with an ejector seat. 
As time has progressed, Q Branch has evolved with changing real-world technologies and pushed the boundaries of imagination by creating tools like a Rolex that can use a powerful magnetic field to deflect bullets and a BMW that is electrified, bulletproof, and can be driven from a mobile phone.