When someone logs into an online casino, they are now met with much more choice than ever before. Lots of different developers are creating new slot games all the time and one of the reasons for this is that people are constantly striving for the best design and aesthetics to try and beat their competitors.
A little bit like other forms of video games, those that look the best are often met with a degree of success. This is based on the fact they look nice, come in HD formats and are, therefore, a little more satisfying to play.
Themes of Slot Games
Slot game themes are a big part of the marketplace these days. There are many different themes, including seasonal themes and games based on different peoples' interests and even different cultures and locations around the world. For example, there is a trend of creating games around Mexico and Mexican festivals such as the Day of the Dead. The Irish cultural depiction that's presented when playing Irish themed slots and the Irish imagery used includes things like rainbows, leprechauns, and pots of gold, there's also the saying "luck of the Irish". Irish themed slots are some of the more common slot games out there on the market.
When you load an Irish slot game, you know the kind of experience you are going to have, the look is usually bright and there may well be a lot of green. On top of that, cheery and upbeat music will usually accompany the game.
With so many themes, there are different aesthetics, from darker characters through to basic, retro-style graphics. There are plenty of different looks to games designed to suit the different themes on the market. Some want a simple fun look of a fruit machine and others prefer something more psychedelic that looks like it could be a Robert Jon and the Wreck album!
More Designers Than Ever
The number of games that are released every year in the casino gambling niche is remarkably high. This is because there are thousands of different developers working on new ideas and games that look great.
Some of the biggest casinos on the market have hundreds, or even thousands, of different games on their platform, which can be played via an online website or an app. With all of these different games, it was inevitable that developers would pop up all over the place, providing games with Mexican themes, Irish themes, wildlife themes, ancient themes…the list goes on.
All of these new ideas means that there are new graphics and gameplay features constantly being added.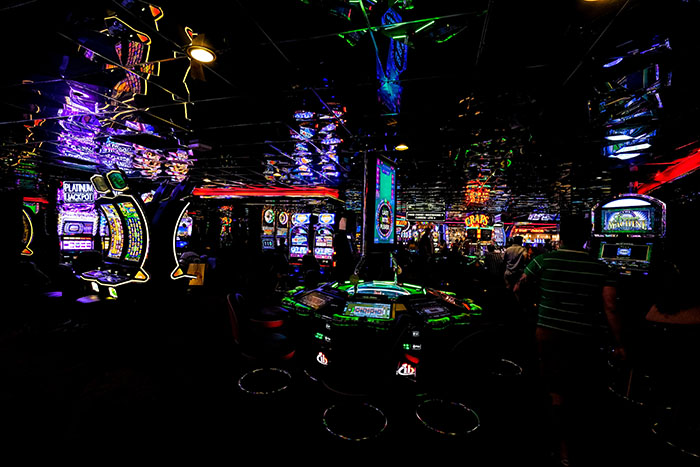 Nice Aesthetics Adds to Satisfaction
The aesthetics can add to the experience of playing slots. Sometimes they make the game much easier to understand and the graphics can also show you things, for example, when you have triggered a mini game.
The aesthetics are about more than just symbols and graphics, they are also about things like the animations when the symbols fall into place. We may take these things for granted while we are playing games, but in the studios, they are the sort of things that designers are constantly trying to improve and evaluate.
We all know from personal experience that we would rather play games that have a nice look to them and satisfying animations, rather than those that feel a bit more clunky and unpleasant.
Something for Everyone
Again, we've already discussed the huge number of games that are constantly released on the market. This means that the aesthetics vary and suit different tastes.
All you have to do is visit multiple peoples' houses to see that we all like slightly different things when it comes to looks and design. This is just a matter of personal taste. So, when creating slot game design and aesthetics, it is also about trying to give people choice. That way, there is something for virtually anyone.
Aesthetics and UI
There is a huge study of UI and what makes for quality user interface. Companies spend a lot of resources trying to make their interface run smoothly, both on apps, mobile sites, and desktop websites. This all ties in closely with casino gambling too. As well as the actual games, the casino itself needs to have a UI design that appeals to users and makes it easy for them to navigate the website.
Conclusion⎯ Slot Game Design
The design of slot games, along with the music and the specific gameplay, all play a big role in how it feels when you play the game. It is virtually impossible to play a game without having some sort of feedback on the design and aesthetics. While some of this is personal preference, there are so many different games on the market that there is always something for every different taste to enjoy.