Are you looking for a new superhero series to binge-watch on Netflix, Prime, or others? Then read on for our top ten picks.
Top 10 New Superhero TV Series Worth Watching
Are you a fan of superhero movies and are searching for a new series to binge-watch? You're in luck – in this guide, we've picked out the ten new best superhero series for you to start watching today. So, if you're looking for an exciting, action-packed program with your favourite heroes, or maybe some new ones, read on for everything you need to know. 
1. Doom Patrol
Doom Patrol follows a group of superheroes who gained their powers after suffering terrible accidents. Working together under The Chief, played by Timothy Dalton, the unlikely heroes attempt to understand some weird goings-on. 
There are currently over 30 episodes of Doom Patrol, each between 45-60 minutes long, with a fourth season on the way – plenty to keep you entertained for a while! The series is based on the DC Comics team of the same name, so it's perfect for fans of the original comics. 
2. The Boys
The Boys is a black comedy-drama series based on comic books of the same name. This action-packed series is an Amazon Original, with two seasons currently available on Amazon Prime. 
The Boys follows the story of a group of vigilantes fighting against superheroes who are misusing their powers. These corrupt superheroes are seen as celebrities and influential figures but engage in horrific activities outside of the public eye. 
There are 16 episodes each an hour long, with a new series and a spin-off series also coming soon. 
3. Batwoman
This series is based on the DC Comics character of the same name and follows Kate Kane (aka Batwoman), a vigilante fighting crime in Gotham City. 
In the first series, Batwoman takes the place of Batman, who has unexpectedly disappeared. Kate Kane learns that Batman is her cousin and decides to take his place as the city's crime fighter in his absence. 
4. Superman & Lois
As you might have guessed, this series is based on the DC Comics characters of Superman and Lois Lane. There is currently one season of 15 episodes, but the show has already been renewed for a second season, which is expected in early 2022. 
The series follows the story of the couple and their children returning to Smallville and becoming reacquainted with old friends. However, the parents are left worrying about whether or not the children will develop any superpowers. Superman's powers are still in demand, so life is anything but peaceful.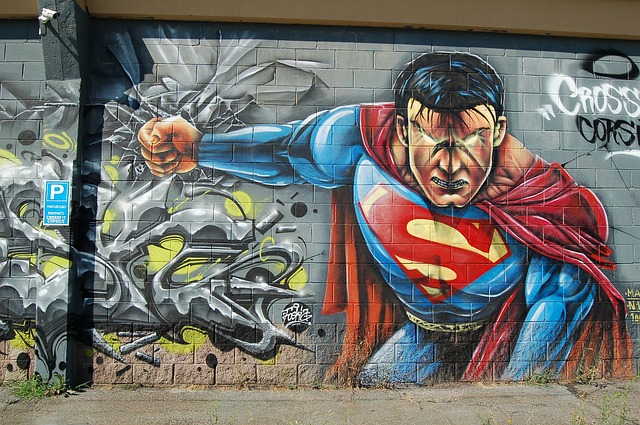 5. Loki
There are currently just six episodes in this Disney series, so you can binge-watch them all in a single sitting! Tom Hiddleston returns as Loki, a character he also played in the film series with which this TV show shares continuity. 
The show follows on from the events of Avengers: Endgame and sees Loki facing a difficult choice. Due to issues caused by time travel, Loki must either help fix the problems he has caused or be removed from the timeline entirely. 
6. Jupiter's Legacy
Netflix's new superhero show has just one season of eight episodes but is already proving to be popular among fans. Based on the Image Comic series, it follows the world's first superhero family comprising mom, dad, and two kids. We see frequent flashbacks to how life was in the 1920s for the family's ancestors, and many fans love the characters' stunning costumes.
7. Arrow
Arrow, available on Netflix, tells the story of the perhaps less popular and well-known superhero, the Green Arrow. The character is a party-loving billionaire by day but fights crime using his trusty bow and arrow by night. The Green Arrow also uses his martial arts skills in his crime-fighting missions, so you can be sure this series is packed full of action! 
8. Watchmen
Watchmen, available on HBO Max, tells the story of police officers who don masks to hide their identities and detectives who have superhero alter-egos. The show is full of secrets and surprises, making for gripping viewing. 
9. Krypton
You might think Krypton is another Superman series, but it actually follows the story of his grandfather before the planet Krypton is destroyed. The show gives viewers an interesting insight into the planet's past, and you'll love to look out for hidden details from the comic series. 
10. Supergirl
The final show we'd recommend for superhero fans is Supergirl. Set in the CW Arrowverse, this series has everything you'd expect from a good superhero series, like secret identities and impressive powers. In terms of the storyline, it focuses on Clark Kent's cousin Kara Danvers who is working to save the city just like Superman himself.