Have you ever gotten annoyed at a friend, partner or child for being glued to their phone, so engrossed in a game that they can't even look up? Queue the nods of agreement, bombastic side eye and exaggerated sighs. We've all been there. Or maybe you've been the subject of this type of frustration? Either way, mobile games have become commonplace in our digital lives. 
Over 87% of the UK adult population is currently in possession of a smartphone. Of this group, a survey found that almost 36% of people play some kind of mobile game. That's a large segment of people who play online games regularly! Yet, for some reason, mobile games are often viewed as the lame, awkward cousin of video and online games. We're here to declare that this is not the case and make our argument as to why we're of the opinion that mobile games are severely underrated. 
More than just Angry Birds
It's quite easy to see how mobile games have earned their juvenile reputation. When you think back to being swept up in the crazes of Pokémon Go or Hay Day a decade ago, it's clear that while this is where mobile games started, they've grown to be so much more in 2023. When you think about mobile games, you probably think about your morning game of Candy Crush or Angry Birds on the loo. There's a whole new world of mobile games to be discovered ranging from big names like Call of Duty to online casinos providing immersive mobile experiences. 
High-quality graphics and audio 
Don't assume that mobile games equal poor-quality graphics and audio. Most game developers and online casino operators have made an effort to ensure their mobile websites provide just as superb of an experience as the desktop versions. The mobile apps or websites will include all the same features as the desktop version, purely optimized for smaller screens.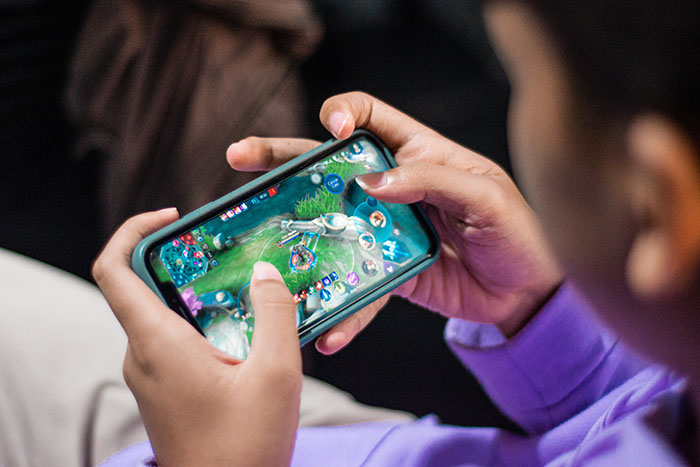 Entertainment on the go
We're busier than ever before and to fit everything into our busy lives, we need everything to go. From our morning lattes to how we entertain ourselves during the morning train commute, portability is key. That's why mobile games are such a win for modern-day society! In the mood to play slots during your lunch break? No need to lug the whole desktop to the break room. You have access on your mobile phone, which means you could be letting off steam and winning some lunch money at the same time. 
Opportunity for immersive experiences
With many online casino operators and game developers investing in virtual reality, your mobile phone lends itself to facilitating these experiences. There are already VR headsets you can slot your phone into to play immersive games, which leads us to believe the future of immersive gaming is going to be mobile. 
Social interaction
Mobile games often offer players ways to interact with strangers or even family and friends. This helps us feel socially connected, even if we don't always have time to enjoy long, boozy lunches with our loved ones. For example, online casinos offer live poker games in which you can interact with the other players and the dealers. Word games such as online scrabble require you to compete with other players to see who can come up with the best combinations. This is a very underrated aspect of online gaming that can help those most isolated in our society feel connected.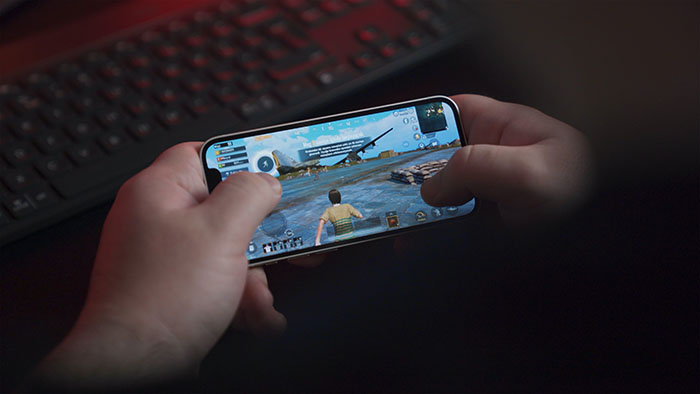 Instant brain stimulation
Hate the afternoon slump? We do too. That's why it can help to play a quick mobile game to stimulate your brain by flooding it with dopamine — the feel-good hormone — and help you push through to home time. Dopamine is linked to your ability to focus and stay productive, which is why people with ADHD (who tend to have low dopamine levels) are always chasing a dopamine high. This often looks like high-energy Spotify playlists or copious cups of coffee. In addition to providing a little happy hormone boost, strategic games that require quick thinking can actually help speed up your response time when faced with challenges in real world scenarios. This mean that mobile games can technically give you low-key superpowers! 
The takeaway
As avid mobile gamers, our goal here was to debunk the myth that mobile games are lame. They offer many advantages over other video games, some which may even help you be more productive at work believe it or not! So, next time someone gives you a hard time for playing a mobile game, school them with the facts.