Review by Graham Finney
Tucked away down a back passage, City Varieties Hall, an old-time music hall in the centre of Leeds, is the perfect location to spend an evening with Tom Allen, a stand-up who lives up to every gay stereotype in the book but is one who is as smart-witted as he is dressed. Now becoming a regular on our TV screens, the Londoner bounces onto the stage and, for almost two hours, delivers a rant-filled look at his life and experiences as someone who is, as he enlightens us within about ninety seconds of taking to the stage, a "thoroughbred homosexual".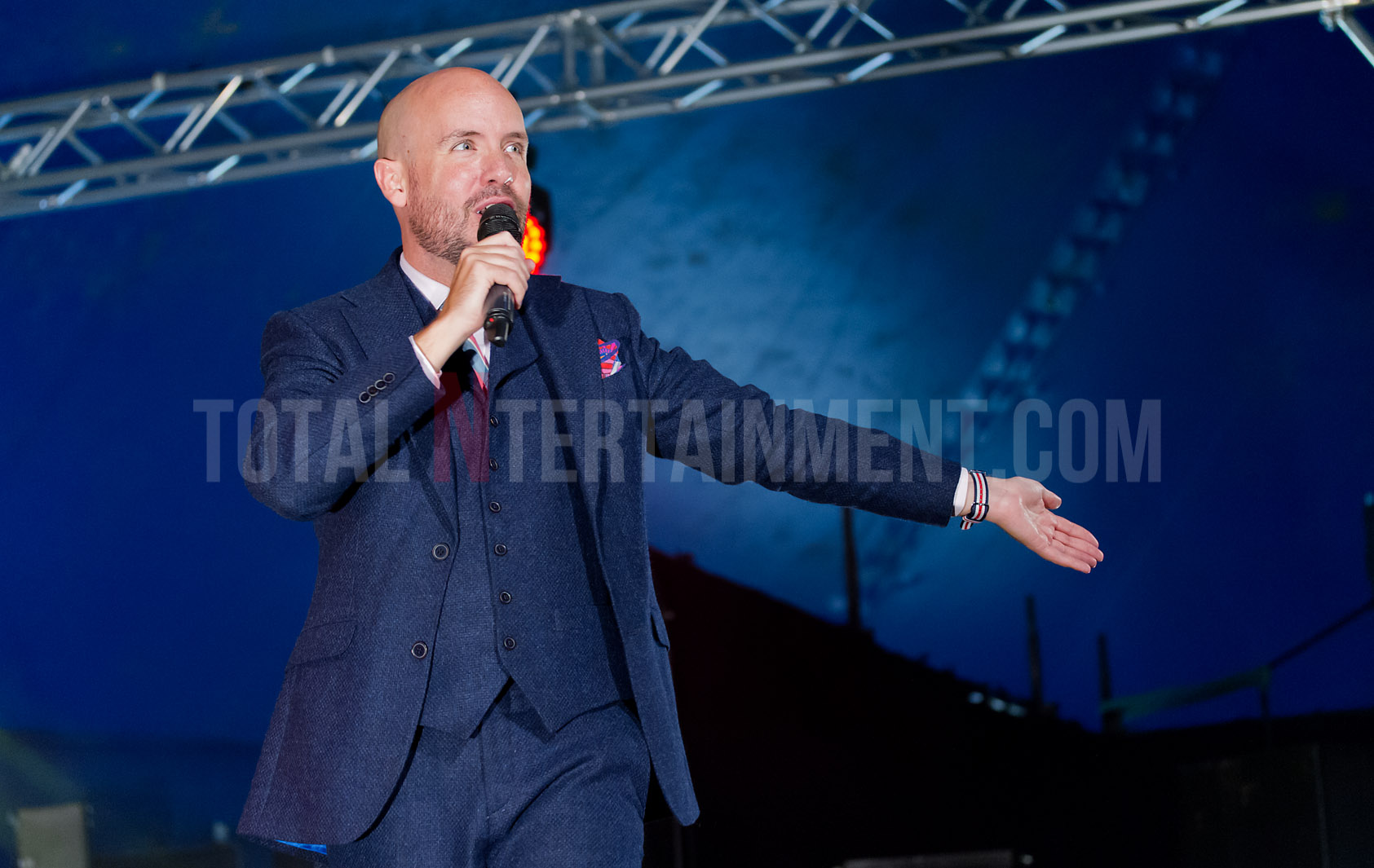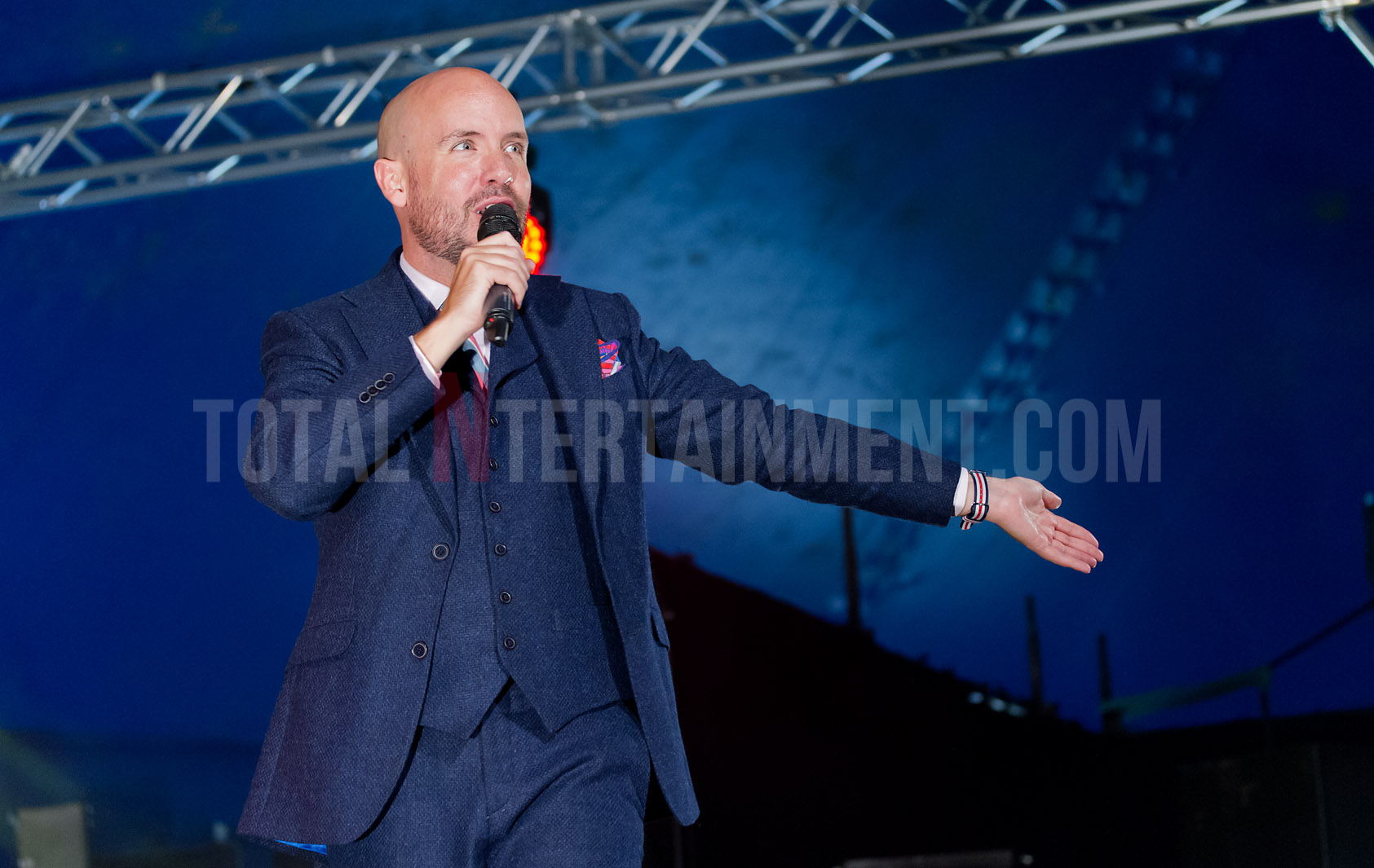 An introductory chat with the front row finds Allen's first pair living in Harrogate, the perfect trigger for the comedian to deliver a barrage of quick-witted jokes about class. Further chats with the front row and it becomes all too easy for Allen as the remainder of his willing victims reveal they're from Bradford. All joking aside though, as he admits, he may speak posh and wear a smart suit but as we're soon to find out, he spent his youth growing up as part of a family whose parents spoke entirely in Cockney rhyming slang.
As the show progresses, Allen's material may be fairly standard subject matter but, given from the viewpoint of a gay teenager, it does have an interesting twist. The first half of the show is spent reminiscing about having to still "come out" as a gay child despite flouncing around in silk-dressing gowns and wanting to spend his time in Laura Ashley stores instead of nightclubs. His rants about birthday parties and awkward family gatherings are littered with tales of his battles with his relatives and "the other gay" in the school, Kevin, and are delivered with perfection. The best is saved until last though as the first half ends with Allen recalling how a music school trip to France starts with him awkwardly trying to order croissants in a hypermarket and ends with him standing in an old folks home singing the theme to The Muppets in French to a room full of confused pensioners.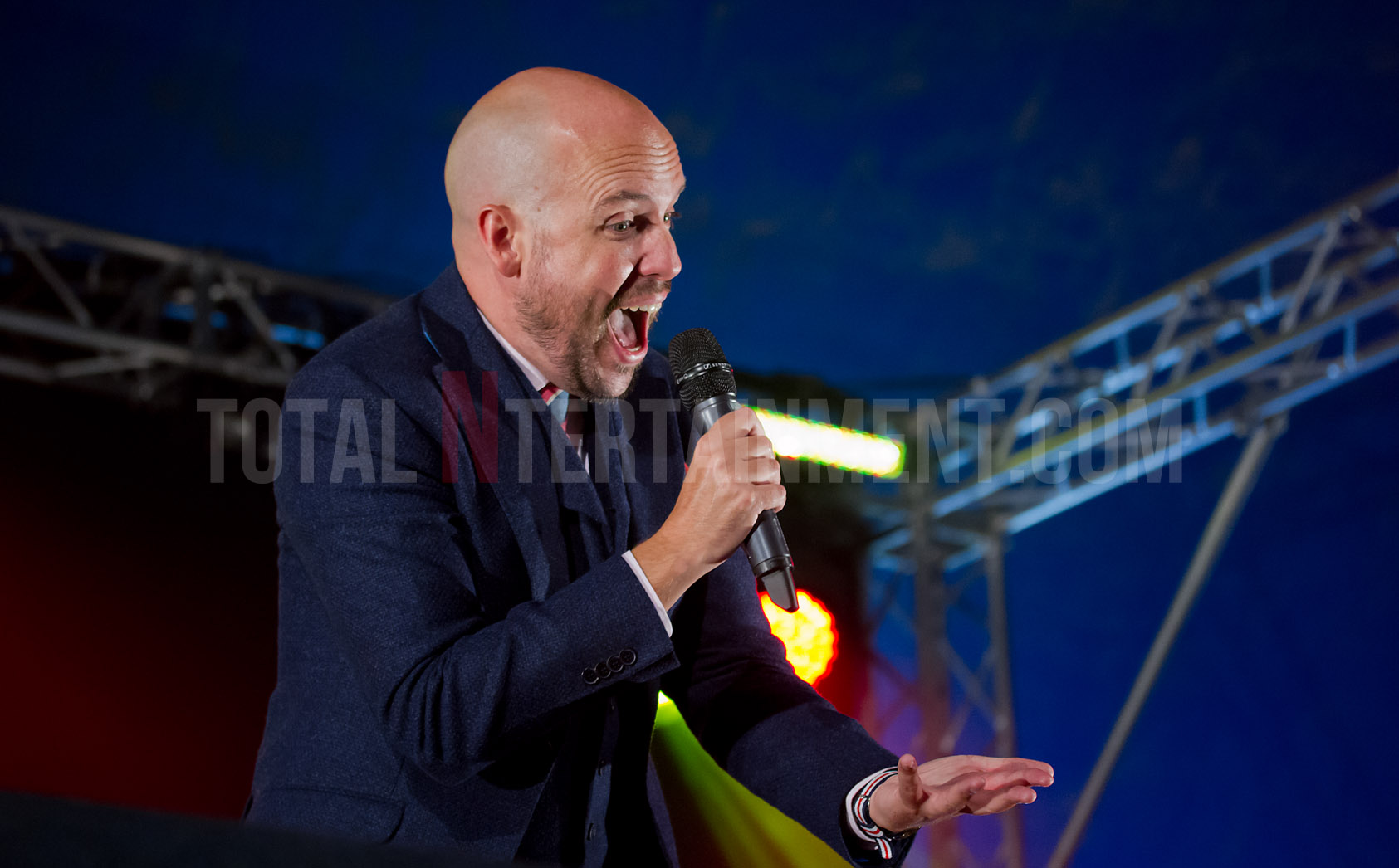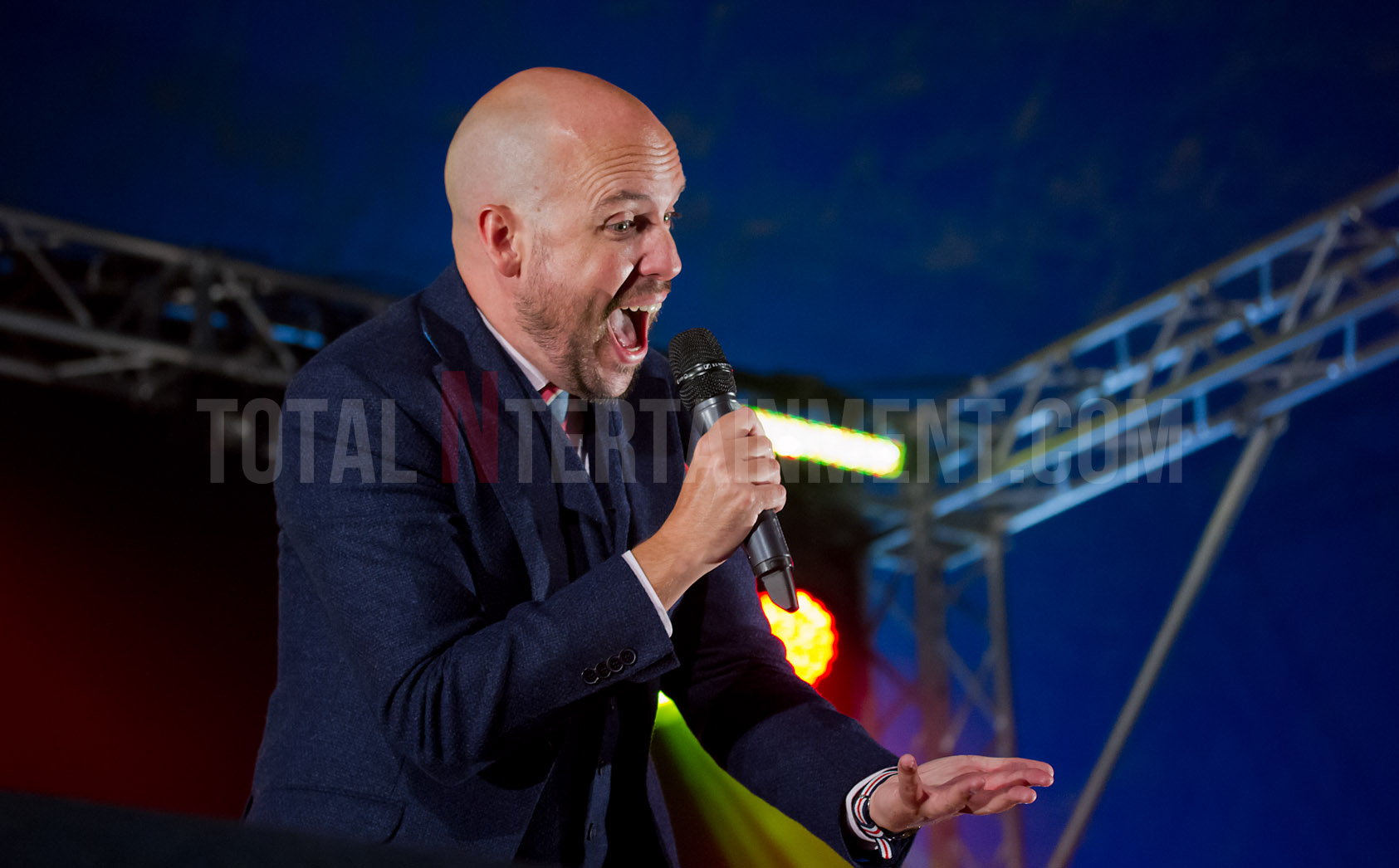 The second half of the show continues where the first left off with Allen partaking in more audience participation before heading back into the kind of rant-filled stories which filled the first half. The second half sees Allen delivering his stories in equally frantic fashion as we learn how an ill-fated trip to a shopping outlet having just passed his driving test ended in a road rage incident before an invitation to a hen-do left Allen raging at being given barbecue hula-hoops as a main course all while playing second fiddle to his arch-enemy Kevin. Elsewhere Allen rages about social media, why heterosexual couples date in Pizza Express and his experiences of gay dating apps.
The one question Allen avoids answering throughout the show is "when did you learn you were gay". He finally answers the burning question as he ties up the show by recalling his experiences on a water flume at a local leisure centre where he ends up firmly clamped between the legs of a family friend, Joyce. It's a superb end to the show and, with the sound of another sold-out crowd ringing in his ears, Allen heads off to take over another town and another Laura Ashley Store. Tom's Absolutely tour continues throughout the rest of the year. Make sure you get tickets for this amazing show!
SEPTEMBER:
Tuesday 18 Stourport, The Civic 01299 823 339
Wednesday 19 Stourport, The Civic 01299 823 339
Friday 21 Chatham, Brook Theatre 01634 338 338
Saturday 22 Harrow, Arts Centre 020 3773 7161
Wednesday 26 Kings Lynn, Corn Exchange 01553 764 864
Thursday 27 Wellingborough, The Castle 01933 270 007
Friday 28 Winchester, Theatre Royal 01962 840 440
Sunday 30 Oxford, Playhouse 01865 305 305
OCTOBER:
Monday 8 Arbroath, Webster Theatre 01241 435 800
Tuesday 9 Aberdeen, Lemon Tree 01224 641 122
Thursday 18 Liverpool, Epstein Theatre 0844 888 4411
Monday 22 Salford Quays, The Lowry 0843 208 6000
NOVEMBER:
Thursday 1 Loughborough, Town Hall 01509 231 914
Friday 2 Cleckheaton, Town Hall 01484 225 755
Saturday 3 Barrow-in-Furness, The Forum 01229 820 000
Wednesday 7 Eastbourne, Royal Hippodrome 01323 80 20 20
Friday 9 Redruth, Regal Theatre 01209 216 278
Saturday 10 Redruth, Regal Theatre 01209 216 278
Sunday 11 Plymouth, Red House Theatre tickettailor.com
Monday 12 Launceston, Town Hall www.laughablecomedy.com
Wednesday 14 Newcastle, Tyne Theatre 0191 243 1171
Thursday 15 Weston-super-Mare, Playhouse 01934 645 544
Friday 16 Newtown, The Hafren 01686 614 555
Wednesday 28 Telford, Oakengates Theatre 01952 382 382
DECEMBER:
Saturday 1 Brighton Dome 01273 709 709
Sunday 2 Wyllyots Potters Bar
Wednesday 5 Shanklin, Shanklin Theatre
Thursday 6 Guildford, G Live
Friday 7 Bradford-On-Avon, Wiltshire Music Centre
Saturday 8 Monmouth, Savoy Theatre
Sunday 9 Bedford, Corn Exchange
Tuesday 11 Tewkesbury, Rose Theatre
Wednesday 12 Cambridge, West Road Concert Hall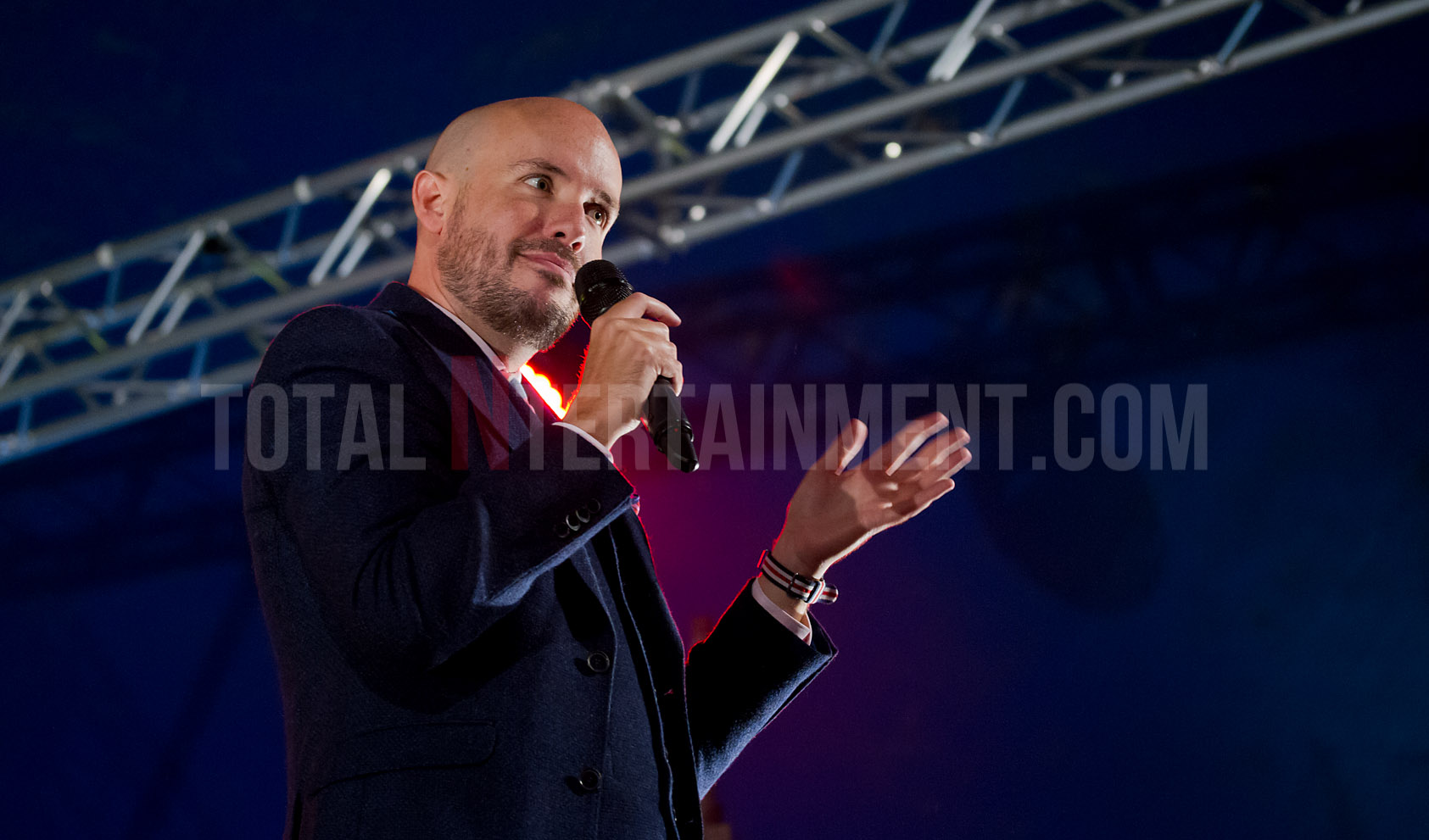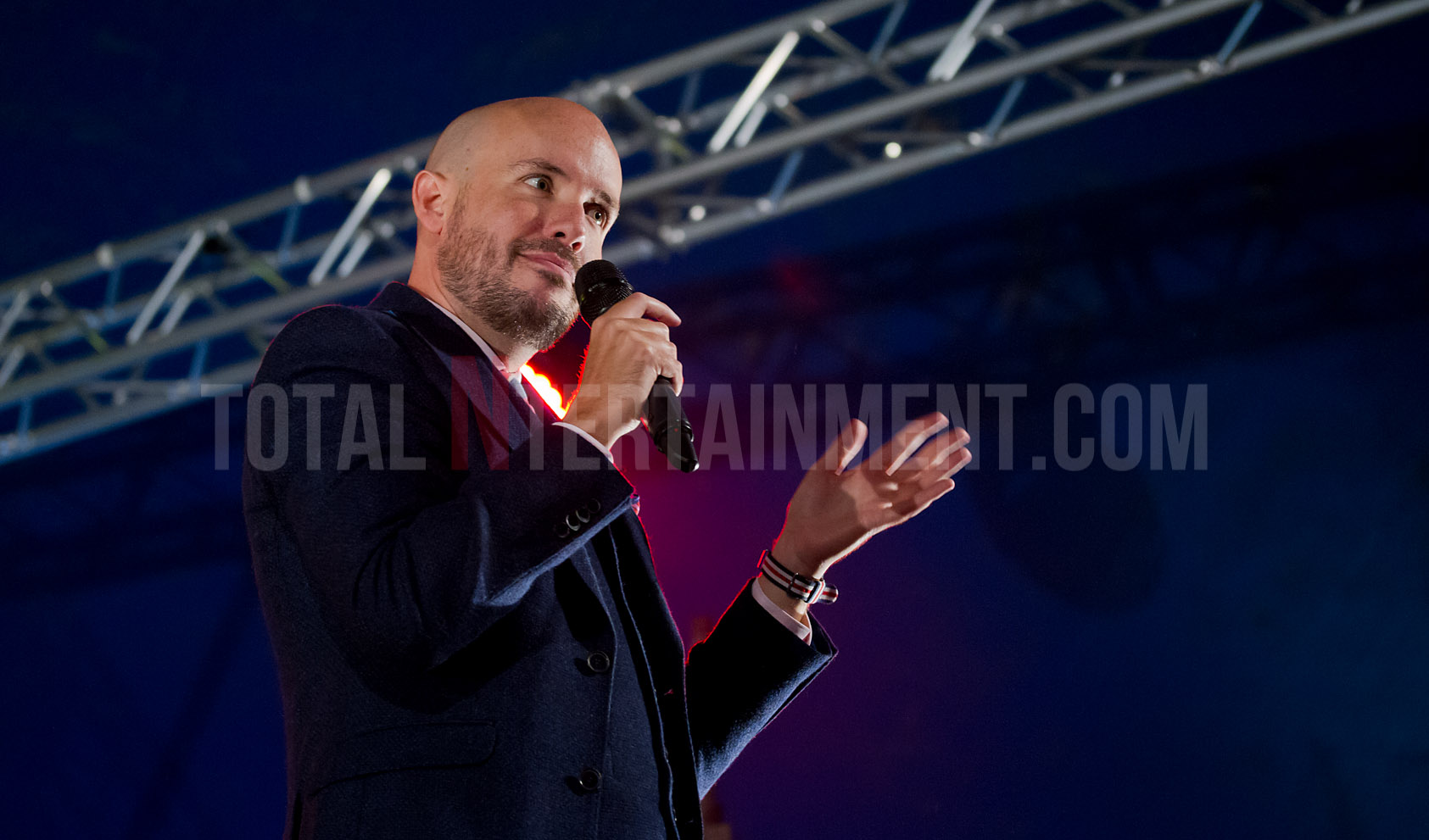 Images taken at Leeds Festival 2018 Photo Copyright © Jo Forrest