Jonas Blue packs out Manchester Ritz on his Blueprint UK tour.
It's early on another Saturday night in Manchester and the queues at the Ritz are snaking up the road. Even as doors open, teenagers are pouring from every direction towards the Manchester venue. Excitable and colourful, they're all here for one man, DJ/Producer Jonas Blue.
By the time we're shoehorned into the O2 Ritz, you realise just how popular the man is. Then again this is a man who has toured the world with his decks amassing stream numbers in the billions and over 45 million single sales. He's also worked with some of the biggest names in pop including Liam Payne, Jack & Jack and, more recently, Paloma Faith on new single Mistakes.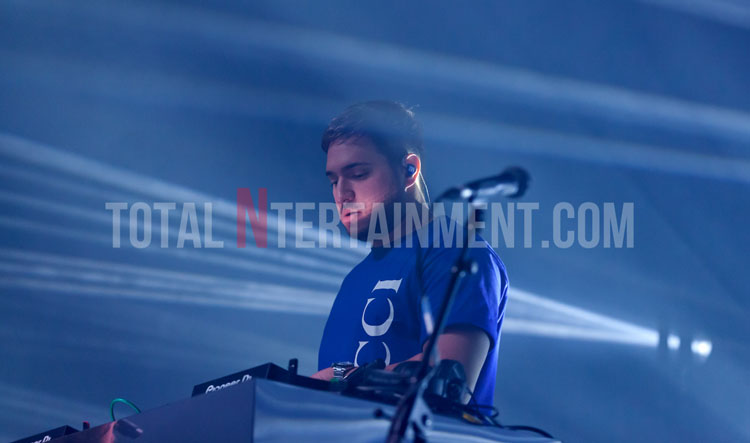 After a well-received set from support act Goodboys, Blue took to the stage to what can only be described as hysteria from the crowd. In fact, it would be an understatement as the hyperactive crowd lost their minds when Jonas Blue took to his decks. Mashing together pop and dance, Blue has this crowd in his control from the minute he hits the stage. Lasers, CO2, guest singers, this could be Manchester, Vegas or London, Jonas Blue is here to make sure his crowd party.
Still supporting his debut album, 'Blue', which dropped in 2018, the DJ/Producer has quickly become one of the biggest names on the scene. When you witness an audience lose their minds like they did here in Manchester, it's easy to see why Blue has become one of the most sought after names on the circuit.
Blue dropped hit after hit as the party progressed, much the the delight of the ever enthusiastic crowd who literally had the place bouncing and then all to soon it was over. Jonas Blue only performed a few nights in the UK this time before heading over to Europe.