Venturing to Venues in London!
A large number of well-known music venues may be found in London. This, paired with the city's long tradition of live music, makes the UK's capital a popular destination for music lovers. All around the city, there are world-class venues. There are colossal arenas, antique theatres, gorgeous chapels, jazz clubs, dingy basements, upstairs pub rooms, and converted railway sheds, all contributing to the rich fabric of the capital's musical past in their own way.
But what are those excellent venues? The ones that are either luxurious or hard to obtain tickets for? Well, let us tell you. Here are the ten best premium music venues in London.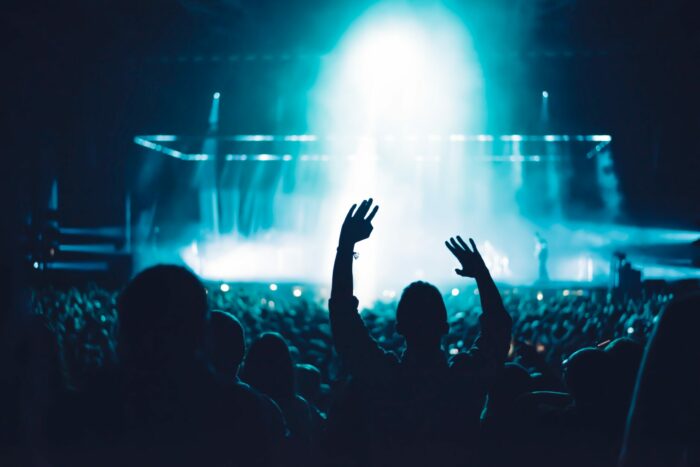 1. The 100 Club – This is a unique place for any dedicated music fan. The 100 Club has been hosting live music since 1942 and is delighted to be known as the "world's oldest independent venue." Due to its colourful history in the live music industry, the venue continues to pioneer fresh, live music and attracts well-known artists. Despite this, it remains affordable, allowing concertgoers to see more fabulous artists for less money.
2. The O2 – It's the big one – the venue that constantly books the world's biggest acts, outperforming every other venue in London. Since being renamed the O2 in 2005, the 20,000-seat venue has established a reputation as a true special events venue, capable of hosting huge, extravagant stage presentations befitting the musicians who perform there. Drake, Justin Bieber, Taylor Swift, Beyonce, Rihanna, and One Direction are just a few of the pop music heavyweights that have played there in the past. In addition, a concert at the O2 offers a streamlined experience for attendees – the transportation links are seamless, the staff is well-trained, and the arena is simple to navigate.
3. Wembley Stadium – The country's largest stadium and the sixth-largest globally! If a big name performs in London, you can be sure they'll be at Wembley Stadium. 
4. O2 Academy Brixton – Brixton Academy, London's most credible major rock arena, was built in the 1920s as a cinema at the cost of £250,000. The 5,000-capacity facility is popular, despite being echoey when half-full. As one of the capital's largest non-stadium venues, Brixton Academy played a role in rock history, hosting the Sex Pistols reunion shows in September 2007 and The Smiths' final shows here in December 1986.
5. Venn Street Records – Venn Street Records is a vinyl-clad, rock 'n' roll drinkers lair adorned with NME posters and other legendary music memorabilia, and it's one of the most incredible alternative nights out in Clapham. The venue hosts live music and DJ parties regularly.
6. Somerset House – Somerset House is one of London's oldest and most well-known cultural venues, having formerly been a Tudor mansion. It's known for its cinema screenings, art exhibitions, and discussions. Still, it also holds a Summer Series every year, a music festival in its stunning courtyard that features young talent and high-profile musicians.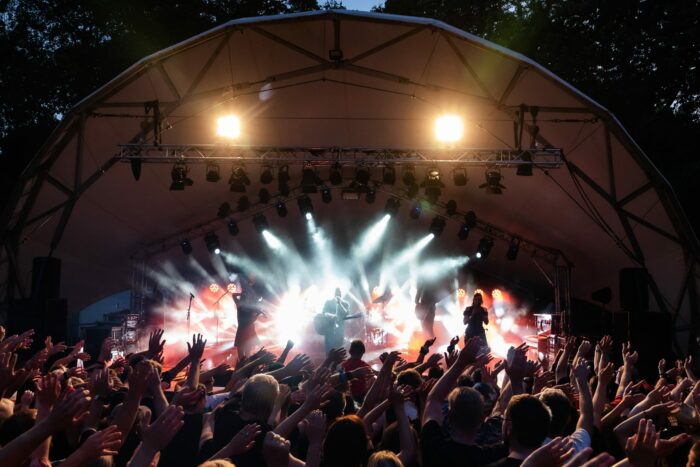 7. The Dublin Castle – Every night, The Dublin Castle features four live bands and a late-night DJ set on Friday, Saturday, and Sunday, showcasing the best of indie/alternative music at its finest. Coldplay, the Arctic Monkeys, Supergrass, and The Killers are just a few artists who have performed here.
8. The Old Blue Last –The Old Blue Last in Shoreditch is one of London's most well-known live music venues, and rightly so! Visitors can experience a variety of up-and-coming bands and some of the biggest names in music with live music and DJs seven nights a week. So what is the most pleasing aspect of this music venue? The majority of the time, the events are free.
9. Wembley Arena – The only genuine arena-sized opponent to the O2 is located in northwest London on the other side of the city. It has a lower capacity (12,500) and fewer impressive bookings these days, but make no mistake: this is still a powerhouse in the capital's music scene. In terms of the fan experience, it's fantastic – almost every seat has a fantastic view, and the sound is excellent.
10. Alexandra Palace – It's already reasonably cool to see a band perform in a palace. So, witnessing a band in a palace that has survived two fires, held the first-ever television transmission, and witnessed millions of people see remarkable events for nearly 150 years is a must. The splendour of 'Ally Pally' may be traditional, but the artists that play there are anything but.