There are thousands, if not millions, of songs that have been recorded over the last seven decades which touch thousands of different subject matters. This makes it highly probable that there will always be a piece of music that perfectly expresses your thoughts and emotions at any given time.
Thus, it is unsurprising that many songs are inspired by gambling since it makes for a gripping story and thrilling music. The thought of converting a dime into a million dollars has always been fascinating.
Whether you like trying your luck to win money at your favorite physical gambling resort or sometimes play at some of your preferred new UK betting sites, you all likely have special songs about gambling that get you pumped up. Check out these notable gambling-inspired songs that have left their impact throughout the years.
1. The Gambler – Kenny Rogers
Over the years, several artists have produced covers of the song. Kenny Rogers, however, topped the Billboard charts. The song talks about exceptional poker players who bluff, conceal their emotions and read people. It mainly holds vital instructions on the fundamentals of poker. 
Music fans worldwide will agree that this is the highlight of the song:
"You've got to know when to hold'em,
know when to fold'em,
know when to walk away, 
and know when to run…."
2. Viva Las Vegas – Elvis Presley
Viva Las Vegas is the distinctive emblem of Las Vegas. This song transports you to a world of dazzling tables, spinning roulettes, and magnificent lights. It highlights the brilliant lights of Las Vegas coupled with the mentality of recreational gamblers who bet not for the winnings but instead for the simple joy of taking a risk.
3. The Winner Takes It All – ABBA
When ABBA released this song in 1980, it was evident the songwriter was using gambling analogies to convey the risks we must take to obtain genuine love. Every individual who routinely gambles online or elsewhere will discover that occasionally they must go all-in to win big.
4. Ace of Spades – Motorhead
You'll love this song whether you're a card shark or not. The song is considered Motorhead's anthem, and these rock giants will amp up any card game. This song's intensity, speed, and card-related lyrics will have you eager to gamble.
5. Queen of Hearts – Juice Newton
In this beautiful song, Newton sings about how someone would do anything to keep their special someone, even if it made them look like a fool like the Joker.
6. Spin Me Round – Dead or Alive
If you like playing slot machines or roulette, you will enjoy Spin Me Round. This 1985 pop tune is memorable and so catchy that even when played repeatedly, it's still refreshing.
Keep an eye out for the large payouts when you spin the reels or the roulette wheel. Hopefully, your life is as successful as this song was when it came out, as it hit the top spot in the charts and is a guaranteed game-changer for any playlist.
7. Shape of My Life – Sting
The song uses gambling as a metaphor for those who love the experience for its own sake, regardless of the result. This refers to players passionate about betting as much or more than they enjoy earning money.
8. Waking Up in Vegas – Katy Perry
Many people associate gambling with a wild night in Las Vegas. Be it partying, engaging in wacky behavior, or even marrying on a whim. In essence, anything can occur specifically after you've hit the jackpot. Waking Up in Vegas will inspire you to dance, play, and even win big to enjoy your own wild time.
9. Lucky – Radiohead
If the only thing standing between you and victory is a lack of good fortune, then you're in luck because this song is filled with encouragement, hope, vigor, and a smooth path that leads you from the poker blues into the territory of victors.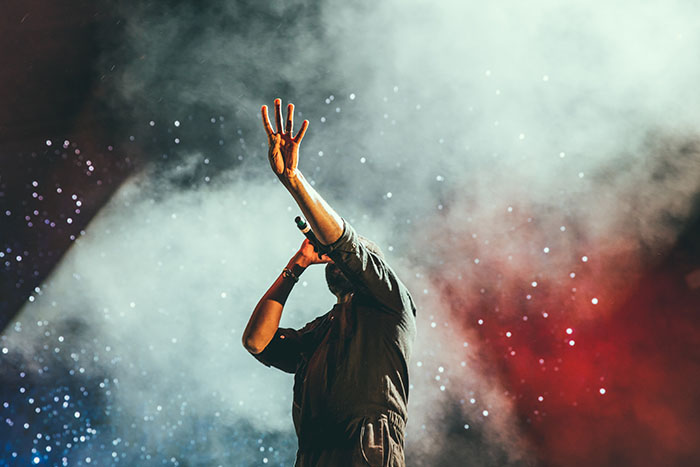 10. Poker Face – Lady Gaga
Whether you're concealing the enthusiasm from your face or attempting to maintain your composure in everyday life, this is the perfect song for you.
Get excited to sing along if this song becomes stuck in your brain, and dance with glee when you get the necessary playing cards. Let's see your poker face.
11. I Wanna Be Rich – Calloway
Sometimes, the sole aim of gambling is to win an enormous payoff and get wealthy. Isn't it? To hit that crazy jackpot and become an instant millionaire, never having to worry again. Oh well, this song is all about that.
Conclusion
Apparently, with the perfect music playing in the background, you never know when you'll be leaping up and down with excitement while looking at your computer, re-reading the message informing you that you've hit the jackpot from your sports betting endeavour. Cheers to that, mate!