We all love to watch a good comedy movie, but did you know that many lead actors started as stand-up comedians before landing their first jobs in Hollywood? Let's have a look at some hilarious movies and shows of the past decades and their cast.
The King of Queens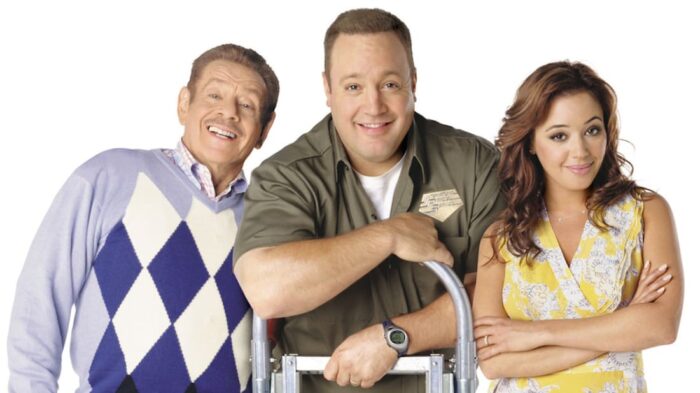 Who doesn't remember the TV show about Doug, the clumsy delivery man and his wife Carrie, who lives an everyday working-class life until Arthur, Carrie's father, moves in.
The show aired on CBS for nine seasons and remained one of the most popular comedy productions ever. It's not farfetched to contribute most of the success to the comedic past of their actors. Kevin James (Doug), Patton Oswalt (Spence) and Jerry Stiller (Arthur) all started out as stand-up comedians making their debuts in venues and shows like the East Side Comedy Club, MADtv, or The Ed Sullivan Show.
Bridesmaids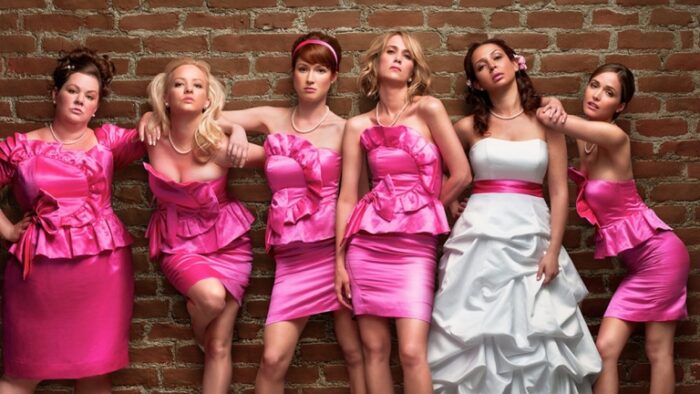 The competition between a bride's maid of honour and a bridesmaid leads to all sorts of hilarious moments in the 2011 Hollywood blockbuster Bridesmaids.
Annie's honour speech in Spanish at the engagement party, her trying to sneak into first class intoxicated on the girls' flight to Las Vegas, or Lillian taking a dump in the middle of the street wearing her wedding dress; the movie Bridesmaids is full of unforgettable scenes.
It comes as no surprise that leading actress Kristen Wiig (Annie) didn't stumble upon her funny side during the making of the film. The New York local took on jobs as a stand-up comedian in her early 20s and performed in venues such as the Empty Stage Comedy Theatre and The Groundlings. She also appeared several times on Saturday Night Life and was featured in Entertainment Weekly's list of 15 Great Performances for impersonations on SNL.
Bridesmaids turned out such a success that Microgaming turned the movie into an online slot game and made it available at online casinos, gaming and sister sites worldwide. You can also buy a range of merchandise online, find rules for the official 'Bridesmaids drinking game', and buy other branded gifts.
Good Morning, Vietnam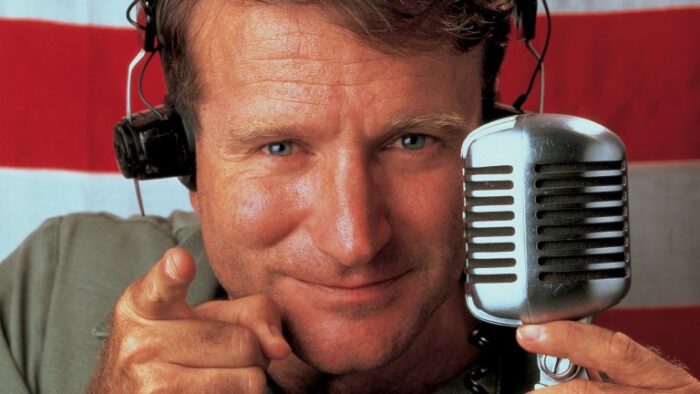 Can you turn a gruesome war into a comedy film? Probably not, unless you recruit a comedic genius who finds the balance between morality, inappropriateness, and responsible sarcasm.
Good Morning, Vietnam is set in Saigon in 1965 and tells the story of Adrian Cronauer, a radio DJ on the Armed Forces Radio Service. Despite the ongoing Vietnam war, Adrian broadcasts a show mixed with censored news, humour and rock and roll. It turns out to be hugely popular with the US troops but finds nothing but resentment among his superiors.
There is little doubt that only Robin Williams could have filled the role of Adrian Cronauer. Williams is known for some of the most successful comedy movies of all time, including Mrs Doubtfire, Patch Adams, and Good Morning, Vietnam. However, as he once said himself, the Hollywood superstar never fully left the stand-up comedy stage.
Robin Williams began performing stand-up comedy in 1976 and frequented clubs along the entire West Coast. David Letterman once said that when he saw Williams perform at The Comedy Store in the 80s, he thought his own television career was over. He was that good.