The demand for live entertainment has never been greater. People want to socialize, they want to mingle and they want to be part of experiences one remembers for the rest of their life. This is the reason why almost every major entertainment event and almost every concert gets sold out just minutes after they become available. Some like Bruce Springsteen, some like Beyoncé and others like Coldplay. Luckily these and many other global superstars tour all over the world, allowing audiences to see them up close during events, which can be somebody's highlight of the year.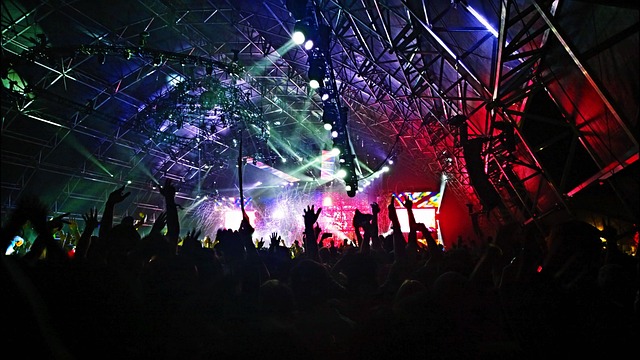 Seeing Guns and Roses, Bon Jovi or Elton John perform live is not just for audiences who were youngsters during previous decades. Attending such a concert is going to be a memory which you will cherish for the rest of your life. Even though many of these performers are heading toward the end of their careers, they are still giving it their all when they are on the stage in front of tens of thousands of spectators. This does not mean that artists who are currently in their prime are not putting on shows which their audiences deserve, of course, but seeing people who changed the history of music just a few meters away from you is worth the money you have spent for the purchase of your ticket.
 How to Deal with the Long Queues and the Endless Waiting
 It is no secret that going to a concert can take up your whole day, as queueing and waiting for long hours is almost inevitable. If you have not attended, but you have a friend who recently went to a global superstar's concert such as Beyoncé, you can ask them how much earlier they began their journey in order to see Queen Bey. If you are new to the world of concerts and major events, then remember that you will have to arm yourself with a little bit of patience. The waiting, the queueing and the anticipation will be worth it when your favourite artist goes on that stage.
If You Cannot Go, then Look for a Televised Version of the Concert
Nowadays, the concerts of many artists are broadcasted live or even streamed, so that everyone can watch them. Truth be told, not everyone can find a ticket and sometimes, if you do find a ticket, then the price might be a bit too high for your budget. In order to come up with alternatives, the promoters of artists sign deals with streaming services and studios and this is how people get the opportunity to watch artists like Elton John or bands like Metallica on TV, 
Cinemas or streaming services.
The Live Experience Trumps the Digital One 
Our lives are increasingly lived online. In fact, we are constantly told that online communication is the pinnacle, perhaps as a means to sell us iPhones and Google Pixels. There is nothing wrong with online entertainment, of course. One can pick up their phone and listen to The Killers on Spotify, play Call of Duty Mobile, or fire off a few posts on Instagram, or spin on Funky Monkey Jackpot slots at a casino, but one should also remember that there is a big world out there. And the most memorable experiences are always physical ones. 
Attend Major Events in Exotic Destinations
Cities like New York, London, and Tokyo will always host major entertainment events, but the entertainment industry does not just revolve around a few important capital cities. Artists and performers of all kinds tour all over the world and this gives everyone a chance to see them live. A place that is slowly becoming a hub for entertainment events is the United Arab Emirates, where there is always something interesting to see. If you find yourself in Abu Dhabi or Dubai, then you can see Rihanna perform live one day, you can see NBA superstars put on a show the next day, and you can dance to DJ Tiesto's hits the day after that.