The Edinburgh Festival Fringe is known worldwide for being one, if not the best, performing arts festival. The wonderful city of Edinburgh hosts this festival in August for approximately three weeks. 
The festival gives industry professionals, artists, and audiences the opportunity to enjoy some of the most daring, moving, and delightful performances. 
Aside from performing arts events such as theatre, comedy and dance shows, the festival also offers exhibitions and fun activities open to the public. 
If you are interested in the festival or already planning on attending this year's edition, then this article will tell you all you need to know about this cultural event.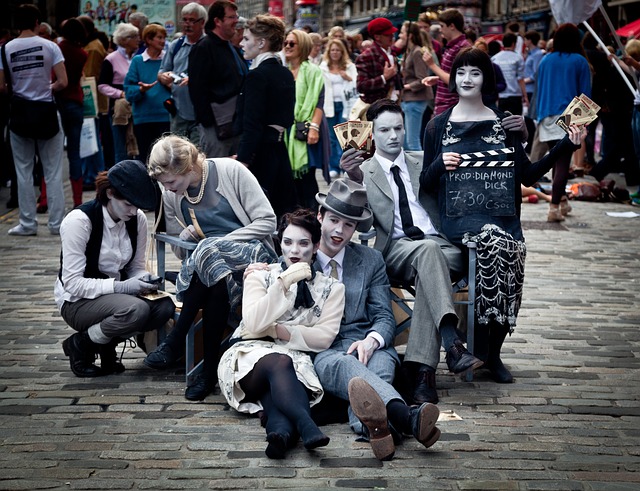 About the Edinburgh Festival Fringe 
Many successful and famous performers have performed at the Edinburgh Festival Fringe. The festival is almost a rite of passage for most creative industries. 
For example, comedian Ken Cheng performed at the Edinburgh Festival Fringe after reaching the final of the 2015 BBC Radio New Comedy Award. At the festival, he won the funniest joke award, also known as Dave's Funniest Joke of the Fringe.
This award was given to him in 2017 after he made a joke about the new pound coin and his general hate for change (pun intended). This comedian and BBC writer is known for his successful stand-up comedy shows and his professional poker playing skills. Indeed, as surprising as it may sound, the comedian is also a professional poker uk player. 
Other famous and notable performers who have showcased their talent at the Edinburgh Festival Fringe include Alan Rickman, Rowan Atkinson, Steve Coogan, Graham Norton, Rachel Weisz and Robin Williams, among others. 
Because of the raw talent that can be found at the festival, many agents and managers attend the cultural event to find new clients and future stars.
In terms of its creation and its historical background, the festival was created in 1947. It was at that time, shortly after World War II, that eight theatre groups decided to perform at the Edinburgh International Festival despite not having been invited. 
This event coined the term and the event's name 'The Edinburgh Festival Fringe'. This audacious and bold move was followed by other theatre groups who decided to participate at the Edinburgh International Festival without any formal invitation. 
Due to the growing trend and popularity of the artistic movement, the Festival Fringe Society was created in 1958. Once the society was created, it helped make the Festival Fringe more official with a dedicated box office, and a Fringe programme. 
A constitution was also drawn up in order to help organise and clear up the society's goals and rules. The society's goal was, and remains to this day, to include and welcome any creative group with a story and an artistic vision to share. 
The festival has grown in popularity over the decades and is now one of the most famous festivals in the world.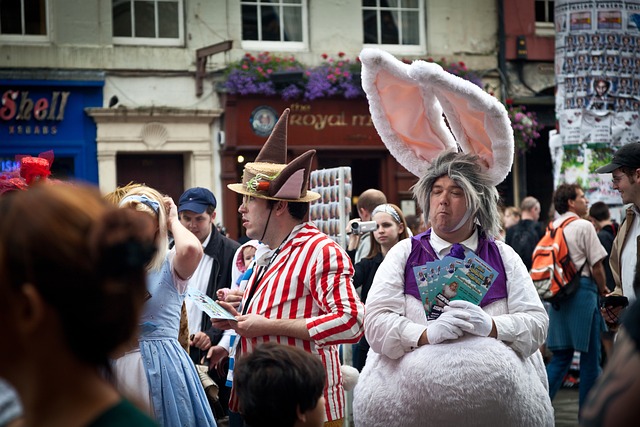 There are hundreds of stages in Edinburgh with hundreds of performances taking place each day. Audiences will have the opportunity to see shows by well-known theatre groups and artists but also performances by unknown and upcoming individuals. 
In order to make the most of the festival and have an enjoyable experience, here are some tips: 
Look at the programme beforehand and pick the shows you are interested in 
As mentioned above, there are hundreds of shows during the festival. You will not have the time to go to every single show. 
This is why looking at the programme well beforehand will help you structure your days accordingly and book the performances ahead of time. The most popular shows can be booked out during the entire festival run. 
If there is one show in particular you are interested in, make sure you get your tickets well in advance. 
Looking at the programme and picking shows that interest you and that you can realistically attend will give you time to enjoy the live performances in the streets of Edinburgh, to try out local restaurants and to relax. 
It will make your entire experience more enjoyable. 
The festival takes place in August and there are many performances taking place outside, in the open-air. Make sure you bring water bottles with you when going to shows and walking around this iconic city. 
Bring caps, hats and sunglasses to make the most of the open-air performances without putting your health at risk. Edinburgh in August is usually really warm, but colder temperatures are not impossible.  
Just in case, make sure you pack a jacket or a sweater that you can put on when it gets a bit colder. This is particularly important if you are attending an outdoor performance from late afternoon to early evening or night. 
Final thoughts  
The Edinburgh Festival Fringe is known for being a wonderful, bustling and exciting performing arts event in the UK. It is definitely worth a visit if you can travel to Edinburgh in August.