A go-to destination for the ultimate festival weekend of music, arts and entertainment for all the family – Standon Calling is set for its biggest year to date, with two of British music's most adored modern favourites George Ezra and Paloma Faith leading the way as the final two headliners this July.
One of the biggest-selling breakthrough names of the decade, George Ezraand his earnest tales of life and love have taken him around the globe since the release of debut album 'Wanted On Voyage'. With a catalogue of singalong favourites under his belt (from 'Budapest', 'Listen To The Man' and 'Cassy O' to 'Blame It On Me' and 'Don't Matter Now'), George has become a unique talent whose immediate warmth and distinctive voice has seen millions swoon. Born and raised just down the road in Hertford, his headline set at Standon Calling is destined to be a tender and electric homecoming. An unmissable festival moment, George Ezra at Standon Calling will be a coming-together of friends, family and fans for a crowning set from Hertfordshire's favourite son.
Speaking about his hotly anticipated headline slot, George Ezra said:
"This will be the closest to a homecoming gig that we have ever performed! I have family and friends that are at the festival every year and they absolutely love it, I hope me performing doesn't change that for them… I was very flattered to be asked to play by the guys at the festival and can't wait to get up on www. Does anybody know what the fancy dress theme is this year?"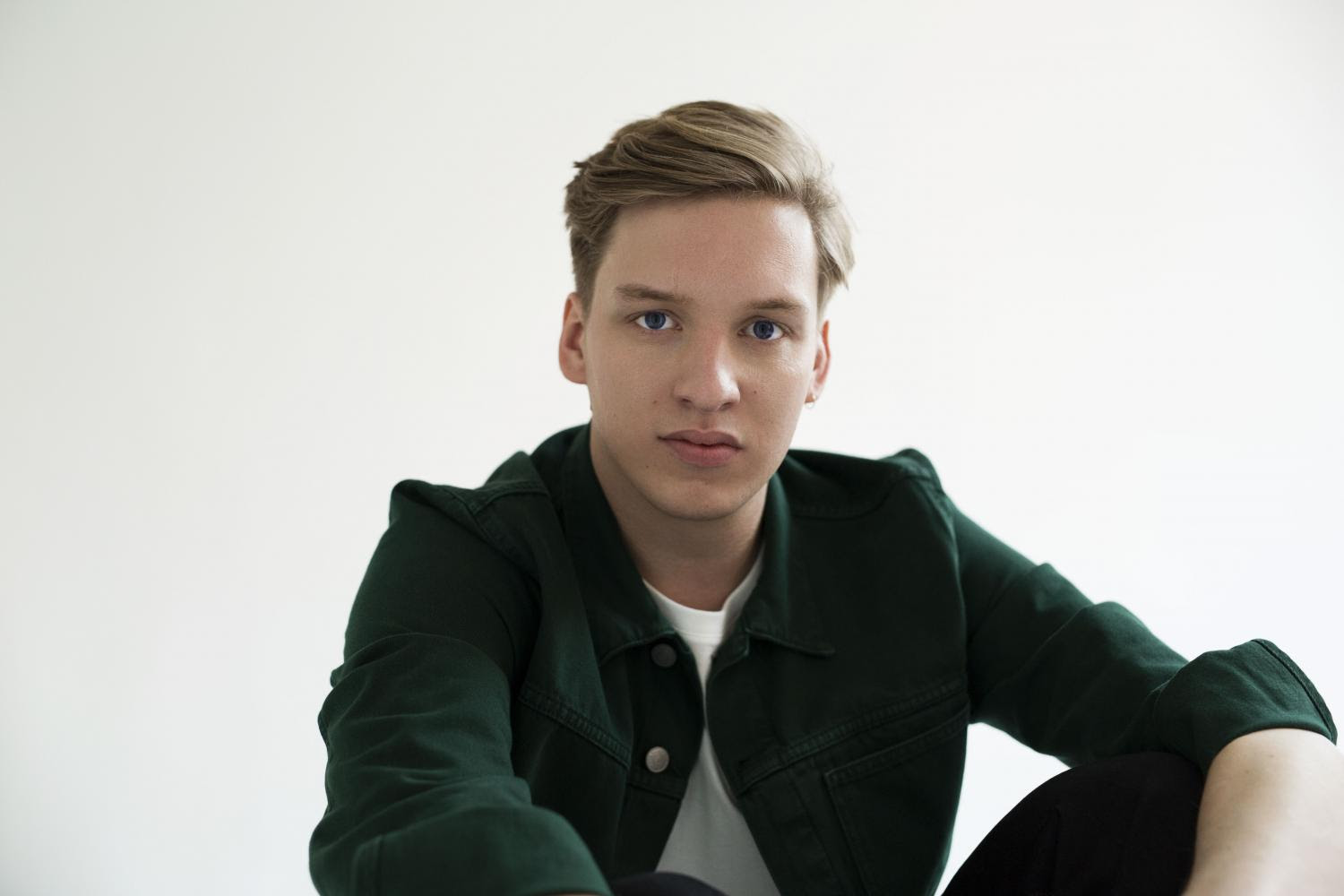 Combining showbiz, laughter and soaring anthems, Paloma Faith is one of the nation's biggest pop stars. From BRIT Awards, to double-platinum albums and countless memorable performances – Paloma has become a British institution, unafraid to speak out and thriving with individuality. With a live show that has seen arenas bow down in awe, Paloma Faith is the perfect headliner to kick off the weekend at Standon Calling, with what's sure to be a tour de force of an artist at the peak of her powers.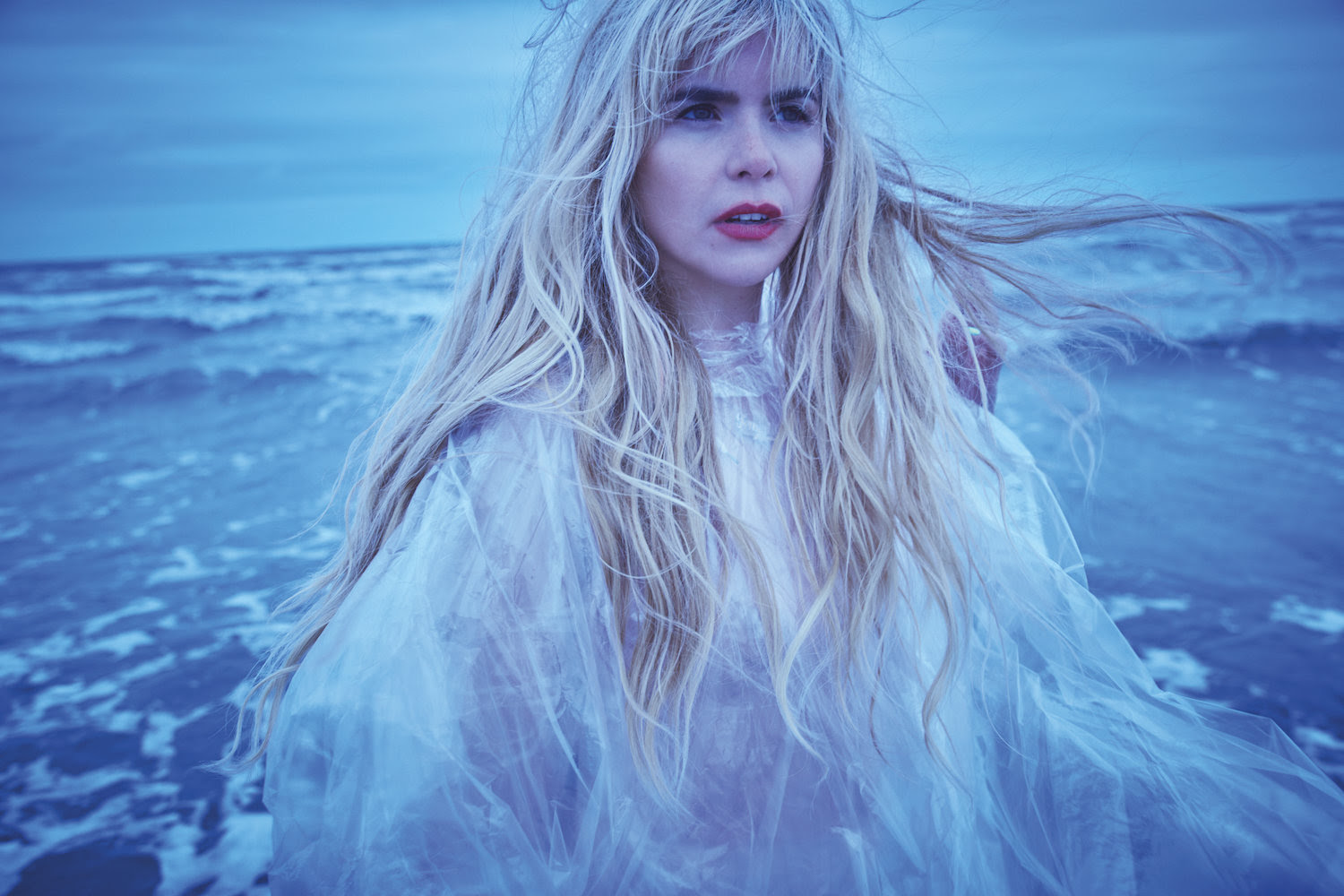 George Ezra and Paloma Faith join the previously announced Sunday night headliner Bryan Ferry at the top of the bill for a truly staggering weekend of front-runners, exciting creative forces and some of the most talked-about names in modern music.
Effortlessly cool and undeniably iconic, Goldfrapp have become an electric powerhouse lead by the incredible presence of Alison Goldfrapp herself. Across a nearly 20 year career, their immediate synth-pop sounds have pushed the boundaries of electronic music – with the likes of 'Ride A White Horse', 'Ooh La La' and 'Number 1' ready-made for big festival moments. Taking to the stage as very special guests ahead of Sunday night headliner Bryan Ferry, expect their set to be a showcase of immeasurable quality and swagger.
Speaking about her special appearance at this year's festival, Alison from Goldfrapp said:
"I'm really excited to be playing Standon Calling this year, a festival I've heard so much about over the years. Playing before the iconic Bryan Ferry is going to be a very special feeling, and I can't wait to perform for you all. See you in July"
In a class of their own The Horrors are a mesmerising force in alternative music. Across five studio albums, they've refused to sit still – constantly reinventing and luring thousands into their world, led by the mesmerising presence of frontman Faris Badwan. With latest album 'V', The Horrors have progressed into a dazzling realm of electronic, post-punk with glorious hooks – and their set is bound to be the stunning sight of a band in their prime. Full of innovative sounds, Django Django are a band never satisfied with the mediocre. Expect a rich catalogue of diverse and thrilling cuts as a result. With new album 'Marble Skies' already collecting plaudits across the musical world, their set at Standon Calling will be a marvellous look at one of the UK's most creative bands.
Creativity flows through Hertfordshire's-own Maribou State, whose mix of organic sounds and electronic music's most euphoric moments make them an essential part of a truly memorable festival experience. Their set at Standon Calling will be an eye-opening voyage and a welcome, electronic homecoming at the same time. Full of sharp-witted wordplay and a down-to-earth viewpoint on the world around her, Little Simz is a beacon in the future of UK hip-hop. Touring around the globe with Gorillaz, her live show has become a truly must-see experience, combining scattered wordplay and stunning crescendos that are bound to go off at Standon Calling this year. Pushing at boundaries is an ethos that flows through Tokio Myers, having burst onto our television screens as the winner of Britain's Got Talent in 2017, he'll be showcasing his moving and stunning soundscapes, mixing classical, modern, electronic and top-notch performance, with a simple piano as his starting point. Prepare to be captivated. Eye-opening in their own unstoppable way, Marmozets have grown into a true leading force in British rock music, lead by the no-nonsense presence of singer Becca Macintyre. With a new album out this week, and a live show that'll drag you right into their world, Marmozets are ready to light the fuse with one of the most energetic shows of the weekend.
Tokio Myers said:
"I am looking forward to performing at Standon Calling for the very first time and to showcase what I've been up to!"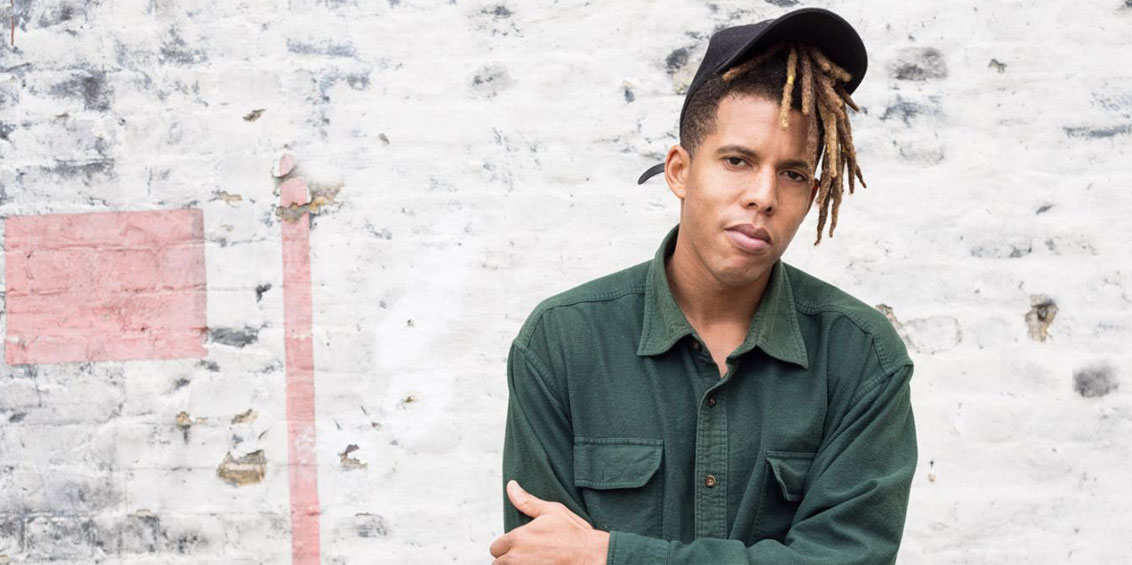 Continuing Standon Calling's reputation for bringing through the most hotly-tipped names in new music, 2018 is again primed with off-the-chart potential – offering a chance to be among the first to witness the sounds that'll be soundtracking the globe in the very near future. Bursting with indie-hooks galore The Amazons have had a meteoric rise over the past 12 months, going from pubs and club in their hometown of Reading to huge festival stages around the glove. Their self-titled debut is a shimmering celebration of guitar music, and you can guarantee that Standon Calling will be bouncing and bowing to their every word come July. 
Pale Waves are undeniably the most talked-about new band on the planet, with a string of spellbinding singles leading to magazine front-covers, shortlisted nods with the BBC Sound Of…, MTV and many more, and a growing legion of devoted fans hungry for what comes next.
The sound of The Cure meeting The 1975, their wide-eyed neon pop is set to make them superstars – and their set at Standon Calling will be rammed to the rafters for pop's next big force. After releasing one of the best debut albums of recent times in 'Songs Of Praise', Shame will bring their unrivalled post-punk presence to Standon Calling this summer, with a live show that combines emotion, intensity and visceral reality into one unmissable moment.
BBC Sound Of… nominees Tom Walker and Sam Fender are also set for Standon Calling this summer, bringing with them the fresh sounds that'll no doubt send them stratospheric. From Tom Walker's deeply impassioned tales and gritty charm, to Sam Fender's electric kicks, they're both on course for the big leagues and Standon Calling will offer that first glimpse in style.
The Amazons' frontman Matt Thomson said:
"We're excited to return to Standon Calling, having first played the festival in 2016. We have fond memories from the show, and are looking forward to joining an awesome lineup this year!"
With soaring punk-trio Dream Wife sure to shake up the fields with their fiery brand of visceral hooks, the synchronised overload of fizzy-pop duo Confidence Man, Dutch favourite Pip Blom, the Tim Burgess-approved cuts of Average Sex, the shaken worldwide cocktail that is Flamingods and local risers The Saboteurs  – those at the forefront of thrilling new music are making their presence known at Standon Calling this summer.
Throughout the weekend, stunning live performances can be found across the festival – bringing together the most exciting live shows on the planet, perfect for that ultimate festival weekend. Fusing African beats and electronic flourishes Ibibio Sound Machine have had a blossoming rise, with a live show full of vibrant energy and infectious celebration – bound to leave its mark when they roll through to Standon Calling.
Longtime favourites of the festival The Cuban Brothers will bring their hit-packed jamboree to the main stage for a special La Familia Live Show with special guests to celebrate their 20th anniversary. Known around the world, The Bootleg Beatles will be celebrating the Fab Four's legacy with the ultimate tribute show that'll infect festival-goers with a joyous case of Beatlemania and the London Astrobeat Orchestra performs: Talking Heads is sure to be an eclectic thrillride through one of the most creative bands ever to exist.
Speaking about Standon Calling 2018, Ibibio Sound Machine said:
"We're really excited to be returning to Standon Calling – it's a great festival and we had a blast playing there last time. You can expect a high energy dance set from us so hope you have your dancing shoes on!"
In the daytime, Standon Calling thrives with fun for all the family, lead by the unmissable spectacle that is Horrible Histories Live giving their own unique re-telling of key moments in history. CBeebies favourite Andy Day brings his live band Andy and The Odd Socks for a Standon Calling debut sure to raise smiles and cheers from younger festival-goers – remember your odd socks for this performance! While Woodland Tribe encourages creativity, teamwork and fun as kids work together to build their own playground in the woods before playtime begins in earnest. The Indie Kids' Kids Disco – from the guys behind Club De Fromage – are also on hand, soundtracking family fun. Plus, much more family programming to be announced shortly.
By night, the sizzling sounds of electronic glory ring out across the festival – with atmospheric morpher and Grammy-nominee Elderbrook, the genre-twisting sounds of Fleetmac Wood bringing Fleetwood Mac's catalogue to the dancefloor, Mancunion-legend Greg Wilson and many more including Defect, Kid Fiesta, and the live eruption that is Uncle Funk And The Boogie Wonderland lighting up late-night entertainment at Standon Calling.
Bringing some of the best club nights the UK has to offer to the fields for special festival takeovers, the likes of Ultimate Power, The Sounds Familiar Music Quiz, Great Brain Robbery, Age Against The Machine, Bowie Disco, Club De Fromage, Rockaoke and revered drum and bass heavyweights Hospitality (who curate two nights of four-to-the-floor action in The Cowshed) are all set to make Standon Calling 2018 one packed with incredible sights no matter what the time.
Whether it's spending time in The Village Green and The People's Front Room enjoying the hilarious comedy programme, talks, debates or cabaret on the Standon Lordship Lawn, kicking back at Beefy Melons Temple of Love and Gratitude and The Flying Machine Cafe or getting right into the 'swing' of things with the Swing Patrol dance workshops – Standon Calling offers surprises, unbelievable sights and pure festival joy at every turn.
Creativity is key to the ethos of the festival and each year a new Story provides a theme for set design and costumes! This summer, Standon Calling presents THE FUTURE, exploring four worlds: Utopia, Dystopia, Cosmos and Earth 2.0. Not only will this mean amazing pieces of design and immersive fun at the festival itself, Saturday sees the huge annual Costume Parade, a show-stopping spectacle you need to get involved with!
Standon Calling is the full 360-degree festival experience. It is the biggest dog-friendly festival in the UK with an unrivalled Dog Show, you can enjoy a mouth-watering array of stellar Food & Drink from London's very best street food favourites, take a dip in the heated Swimming Pool, relax in the Hot Tubs or take part in a whole range of Wellbeing Classes and Workshops. Standon Calling is a trip into something more, and an invitation for everyone to escape the world around them.
Now in its thirteenth year, Standon Calling offers a welcoming embrace to a weekend of music, arts, fun and pure festival joy. With an ever-growing and loyal audience from around the country, it's a calling to an unparalleled and down-to-earth celebration that once a year pulls a community together. Nestled in the stunning Hertfordshire countryside, it's an easy-to-reach voyage into something truly special. At Standon Calling they dare to be different, with a purposefully eclectic, inclusive and creative programme, carefully curated to reflect the diverse interests of the crowds that gather year after year in its fields.
The perfect home for summer memories, Standon Calling is a defining beacon of the British festival experience.
Announced Today
Paloma Faith // George Ezra // Bryan Ferry*
Goldfrapp // Django Django // The Horrors // Maribou State //
Tokio Myers // The Amazons // Little Simz // Marmozets // Pale Waves // Shame
The Bootleg Beatles // Ibibio Sound Machine // Tom Walker // Elderbrook
Greg Wilson // Flamingods // Confidence Man // Sam Fender // Dream Wife
Fleetmac Wood // Pip Blom // Average Sex // Maddox // The Saboteurs
Josephine And The Artizans // Defect // Kid Fiesta // Topside DJs
The Cuban Brothers present La Familia (20th Anniversary Show)
The London Astrobeat Orchestra performs Talking Heads
Hospitality Takeover
Horrible Histories // Andy and The Odd Socks // Woodland Tribe
Indie Kids' Kids Disco // Sounds Familiar Music Quiz 
The Great Brain Robbery // Swing Patrol // Rockaoke
Uncle Funk & The Boogie Wonderband // Ultimate Power // Club de Fromage
Age Against the Machine // Bowie Disco
After its most successful year to date in 2017, Tier 4 tickets are now on sale for Standon Calling 2018 – with previous tiers selling out in record time.
For further details, head to http://www.standon-calling.com/tickets