Continuing to go from strength to strength, the Edinburgh Festival Fringe has announced more acts for this year's event so get the lowdown on more of the shows here:
ABBIE MURPHY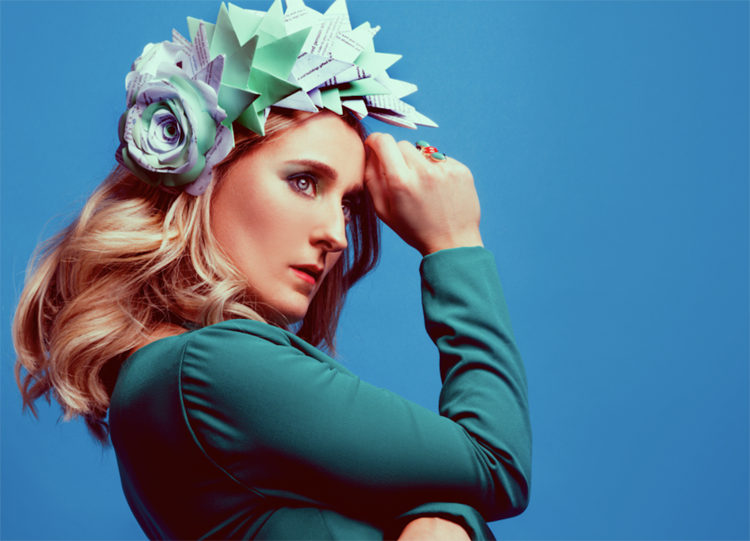 Abbie Murphy returns to the Edinburgh fringe this year, with Eat Sleep Sh*t Sh*g. In the show, Murphy retraces the steps of her transformative years, from firestarter in a football shirt to feathers, t*ts and teeth.
Tales of youth, growing up in Essex/suburbia, unique anecdotes from a professional dance career, and life now as an ex-showgirl, resurface and collide as she attempts to live her best life.  Becoming increasingly aware of her mortality results in a darkly wry Abbie trying to figure out what her next move is – in a bid to reach the seemingly unattainable, and enviable, state of contentment.
Observational comedy, relatable for the many and not for the few!
Abbie's first venture into the world of comedy was back in 2014, when her show Girl on Fire won Best Act at the Camden Solo Festival. The following year, her next show Have a Word earned Abbie a finalist's spot at the Amused Moose Comedy Awards.
Gilded Balloon, 31st July – 25th August (not 14th), 1pm
DREAMGUN PUBLICITY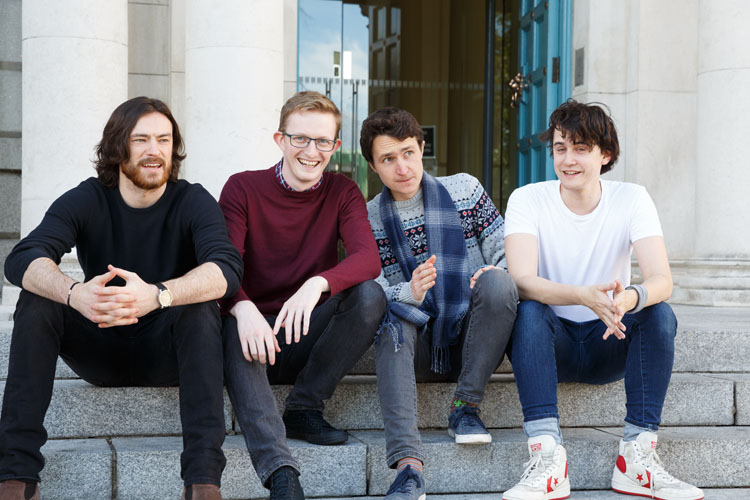 Can you imagine your favourite movies condensed to an hour in length, and full of jokes? That is what Irish comedy weirdos Dreamgun do, as they both amuse and exasperate cinephiles in equal measure – with their skewed, joke-stuffed and wholly unrehearsed takes on established cinematic favourites.  The crew bring Film Reads back to the Edinburgh Fringe, performing a different classic movie – reimagined with nonsense – every night…    
Dreamgun is a comedy conglomerate founded in 2014 by Stephen Colfer, Gavin Drea, Heber Hanly and James McDonnell. Their series of short films, including Millennials, Gym Gravy and Back in Town, have been viewed by people on their phones at house parties over 289,808 times. Two more views and YouTube will give them a free hat.
The team made their Edinburgh Fringe debut in 2015, with their sketch comedy show Chaos Theory. Their follow-up show, Mimes in Time, had a sell-out run at the Dublin Fringe Festival and was nominated for the Bewley's Little Gem Award, which it did not win. Got a free hat though.
Underbelly Bristo Square, 2nd – 25th August (not 13th) @10.15pm Tickets: www.underbellyedinburgh.co.uk
MAISIE ADAM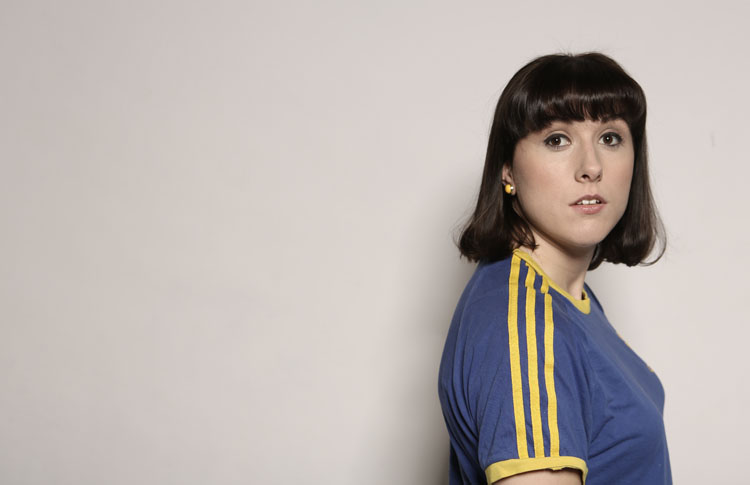 Following her Best Newcomer-nominated debut, the winner of Amused Moose National New Comic 2018 and So You Think You're Funny? 2017 returns with a show that asks: "Why are we always looking to point out other people's flaws?". Why are we so obsessed with blame?
Whether it's politics, relationships or a holiday to Florida in the 90s that went horribly wrong, sometimes things just bloody happen! Is Maisie a snowflake millennial shy of any responsibility, or is she holding a mirror up to our blame-hungry society? Before you decide, just HANG FIRE a second!
When Maisie was in Year 9, she googled herself on the school computer. The top result was a news story, accompanied by two pictures… two mugshots, in fact. It would seem, to Maisie's horror, that she was part of something dramatic that happened many years before – something known, it would seem, to everyone else but Maisie. At that tender age, this story was enough to lead Maisie to ask the question: why are we so quick to point the finger of blame, without knowing all the facts?
Gilded Balloon Teviot – Billiard Room, 31st July – 26th August @5pm   Tickets: https://gildedballoon.co.uk/programme/maisie-adam-hang-fire/
PHIL JERROD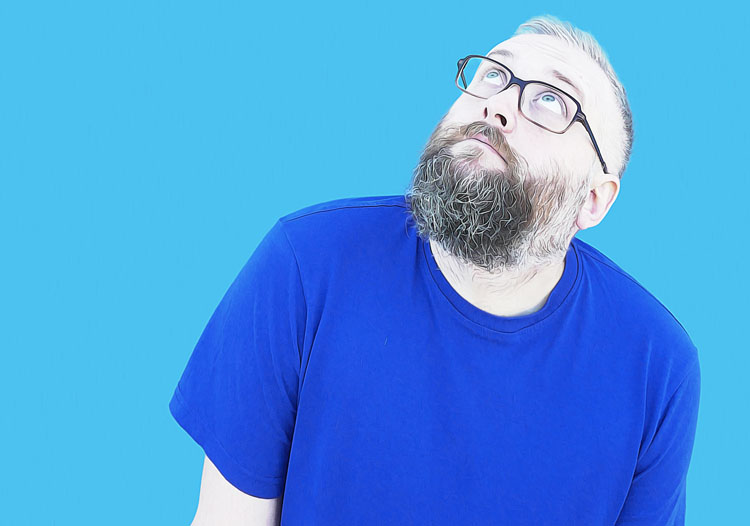 When he was ten years old, Phil Jerrod got kidnapped.
Join the award-winning comic (official tour support for Romesh Ranganathan and Angela Barnes) as he celebrates the joy of not joining in, not fitting in and getting trapped on a canal boat.
Comedy has to be relatable – but what can a stand-up talk about if he doesn't have insufferable kids, or ironically racist grandparents? What if he likes aeroplane food?
In a world that is becoming increasingly disjointed and compartmentalised, is it still possible for us to relate to each other at all?
Phil Jerrod began his stand-up career underneath an Angus Steakhouse in 2012. Since then he has failed his PhD, walked out of his job in publishing, and has been entertaining audiences up and down the country with his elegant rants on the often-unfathomable problems of modern life.
(Free Non-ticketed)
STEWART FRANCIS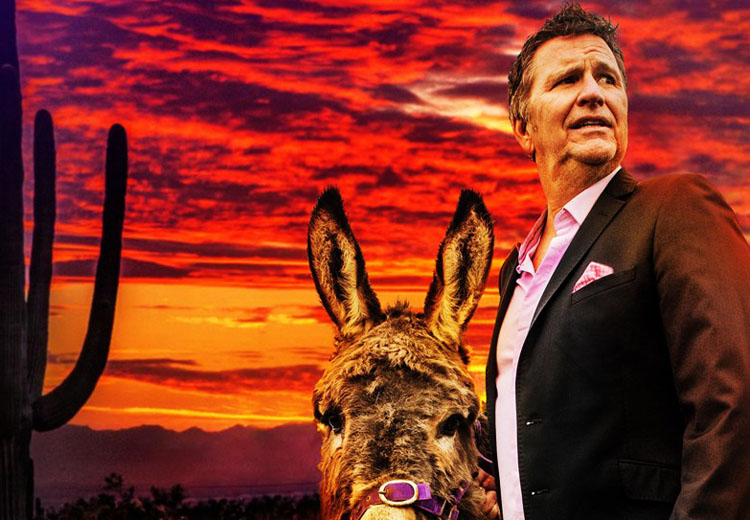 Ladies and gentlemen, Mr Stewart Francis is saddened to announce that this will be his LAST EVER run at the Edinburgh Fringe Festival.
Yes, sadly it's true. After donkeys' years of doing stand-up at the festival, Stewart is saying a fond farewell to the crowds and locations that have made his humble profession such a joy for all this time. It's a sad time, yes, but how is he going to mark it – do you think? Why, in the only way he truly knows: jokes, jokes and more jokes.
Stewart Francis is finally heading off… INTO THE PUNSET.
Since October 2018, INTO THE PUNSET has been on tour throughout the UK and Ireland, and will culminate at the Eventim Apollo, London on 7th December.
Assembly Rooms – Ballroom, August 1–11, 13-18, 20-25, @8pm   Tickets: https://tickets.edfringe.com/whats-on/stewart-francis-into-the-punset
THE RED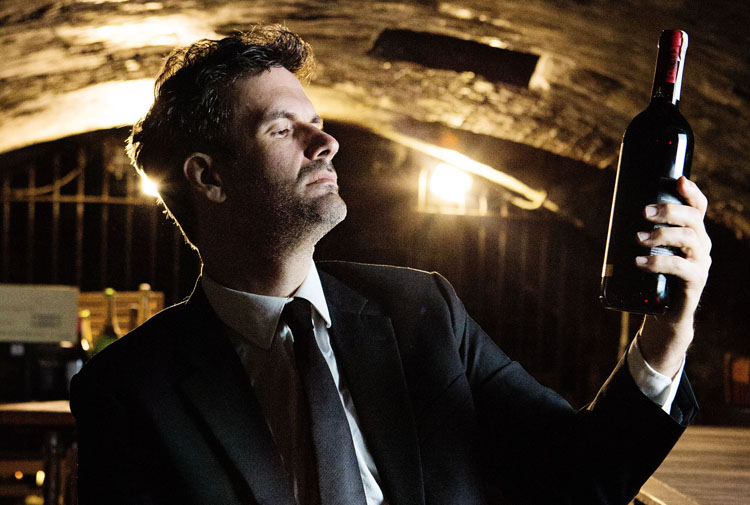 Benedict's dad loved wine. He loved collecting it and drinking it. He loved talking about it, and sharing it with friends and family was an act of love and celebration. A glass of Châteauneuf-du-Pape – or several – marked the sweet spot when the working day gently eased into a relaxing evening.
Benedict loves wine too. Benedict is an alcoholic. Sober now for 25 years, on the day of his father's funeral Benedict receives an unsettling final bequest, a bottle of exceptionally fine red wine. Will he drink one final toast to his father?
Originally commissioned for BBC Radio 4, Marcus Brigstocke writes and directs this bittersweet drama of family and addiction, based on his own recovery. Of the play Marcus says: "This is the most personal piece of writing I've ever created. I am hugely proud and very excited to be able to tell this particular story, but mostly I am grateful. I've had a lot of help and I'm very lucky to be able to finally see 'The Red' on stage.
My 29-year recovery from Alcoholism (and other addictions) has been the result of a huge amount of help. I like wine. I don't drink it (I would if I could) but I like the role it can play in a social situation. It is complex and sophisticated, wine is nuanced and subtle. Like my Dad.
I would have liked to share evenings over a bottle of wine with friends and family. I'm glad to have been able to choose not to."
THE RED, Pleasance Dome, 31st July – 26th Aug (not 13th), 4pm  TICKETS: www.pleasance.co.uk/event/red#overview