Back to the Future, Manchester Opera House review by Gillian Potter-Merrigan
Close your eyes and think the following words: Back to The Future.  What did you see? Marty McFly, Doc Brown, or a DeLorean time machine?  You don't have to imagine anymore thanks to Back to the Future: The Musical which had its world premiere at Manchester's Opera House Theatre on 11 March.    The film is a hard act to follow. An absolute icon of 80s cinema, spawning two sequels, winning multiple awards and cementing the story in the minds of generations.  This spectacular production surpasses everything you could imagine of a musical based on a much loved and instantly recognisable film. From the countdown clock counting curtain up onwards there were cheers of anticipation for every character, every nuanced almost throwaway line, every song and dance routine and of course the car.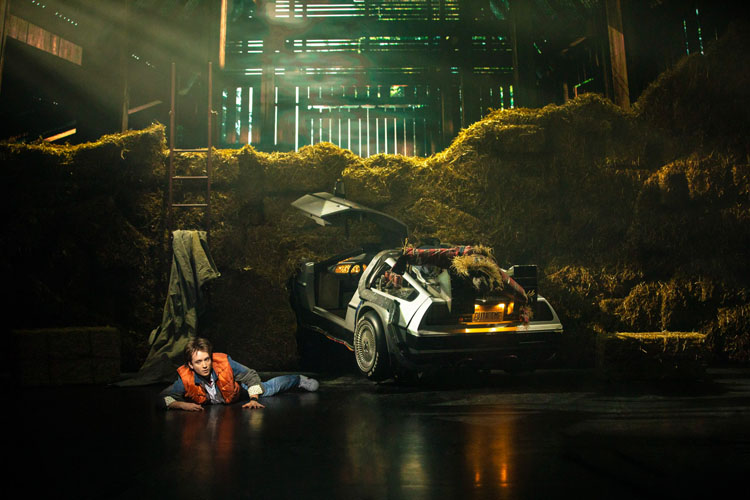 It's hard to know where to start on describing the event, for an event is what it is.  Not for them a story with songs to be placed randomly. All the musical numbers are perfectly placed in the storyline, moving it along with pace and finesse. Layer upon layer of actions playing off each other with incredible dance routines by award winning choreographer, Chris Bailey.  There is not a missed beat, not a second of time unfilled. This is a non-stop roller coaster of flux capacitor time travel with everything you would expect from Back to the Future.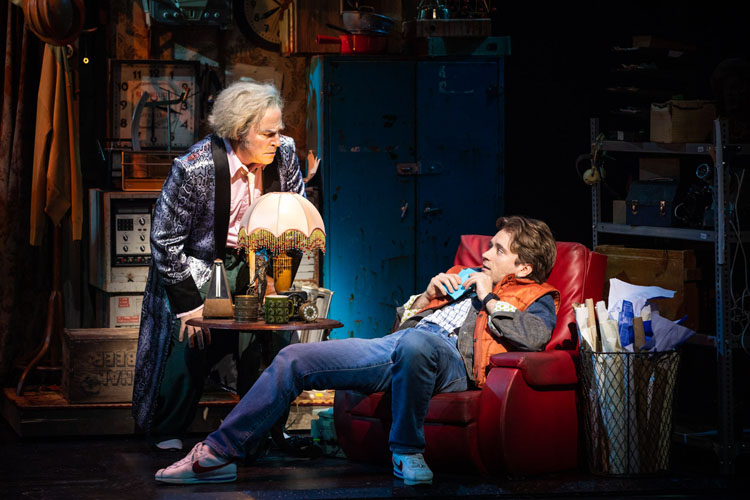 Just like the film the musical remains set in Hill Valley and follows the same story as the film albeit with a few minor changes and actually gives up more in terms of depth for the characters.  We see George McFly pegging out washing and indulging in a bit of dancing on a fence. The performance of George McFly by Hugh Coles in his professional stage debut is mesmerizing. He has every awkward mannerism of George perfectly played and when the punch to Biff, played with sleaze by Aiden Cutler, is thrown the theatre erupts in cheers.  He was throwing that punch for everyone. Rosanna Hyland also produces a strong performance as Marty's Mother, Lorraine, a girl on a mission who has her eye on a prize and she will not be taking no for an answer and Cedric Neal as Goldie Wilson in an expanded role stops the show with his solo number.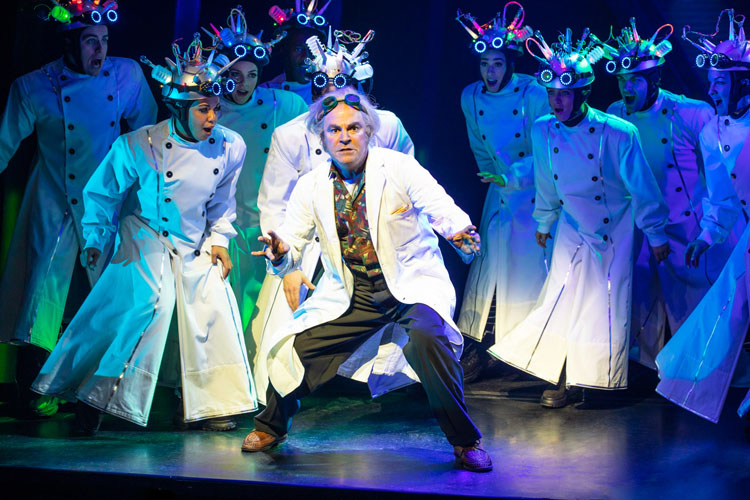 However the central roles of the show, Olly Dobson as Marty and Tony winner Roger Bart as Doc Brown are not playing the characters; they ARE the characters.  Along with the mannerisms and comedy, they totally inhabit their roles and their interaction is a joy to watch. They work almost telepathically, creating a perfect casting bringing another layer to their characters.  Playing two such well known and loved characters could prove to be a poison chalice but both Olly and Roger make it look like they are dancing on bubbles of champagne. 
Musically this is simply a triumph.  The routines are complex but not confusing; the chase scene in Hill Valley High is perfect and although the stage is full it is never crowded with all actors utilising the space completely, Doc Brown's futuristic and stylish dream sequence is a masterclass in formation dancing.  The music under the direction of Jim Henson never intrudes. Special mentions must also go to set design, costume and make up for recreating the look of the film in such detail that it really felt like we were in 1985 or 1955.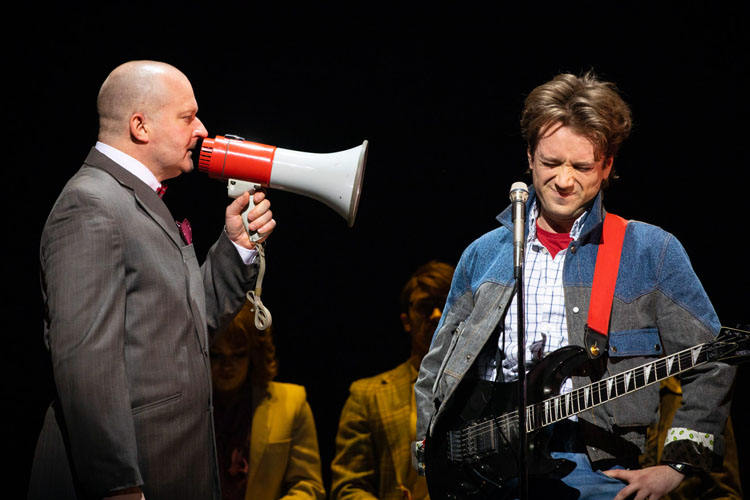 Now of course, the ensemble are perfect, the lead characters amazing but there is one star not yet mentioned; the car.  The car's the star. A DeLorean time machine, it does not get more stylish than that. Well it does, and that is in the use of the car.  The utilisation of lighting, graphics, video and illusion gives the appearance of not a stage but a totally immersive experience for the audience.  There are many surprises with the car which can best be summed up as breathtaking. As Doc Brown says if you are going to build a time machine "do it with style" and he is not wrong.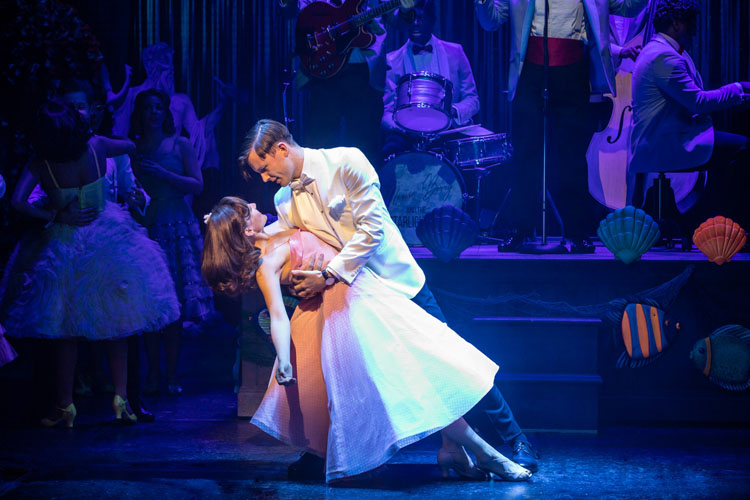 This musical has been 15 years in the making and it has been well worth the wait.  The production has been polished until it sparkles, the audience are ready for some good old fun and it's here in the form of what can only be described as an absolutely amazing tour de force.  If you want an evening of spectacle, laughs and pure joy then this is what we've been waiting for and if you find your eyes getting just a little moist then you can be sure you will not be alone.   Great Scott! The power of love is a wonderful thing….