Review by Gillian Potter-Merrigan and Photo Copyright © Pamela Raith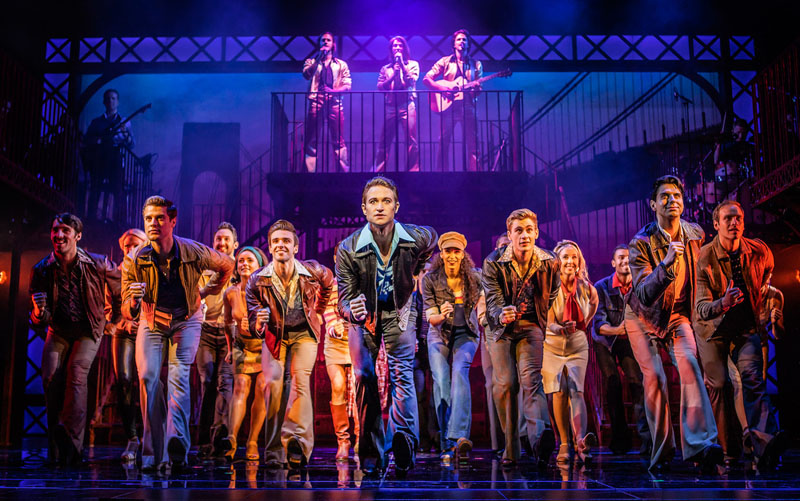 Of all the films to come out of the 1970s perhaps one of the most iconic that captures the essence and despair of the time is Saturday Night Fever with its tragic tale of hopelessness and thwarted dreams.  This year sees a new touring production from the Bill Kenwright stable hit the boards and this week it landed at The Palace Theatre, Manchester. 
Stocked with a more than able cast the show has been revamped since the original West End run 20 years ago notably with the inclusion of the Bee Gees – Edward Handoll, Alastair Hill and Matt Faull – singing the tracks live with a band throughout the show and the role of Tony Manero this time being played by Casualty veteran Richard Winsor with a perfect counterpart in Kate Parr as Stephanie Mangano; a woman with aspirations.  With a background in ballet it is so easy to see why Richard Winsor and other members of the cast were chosen – there's a lot of dancing.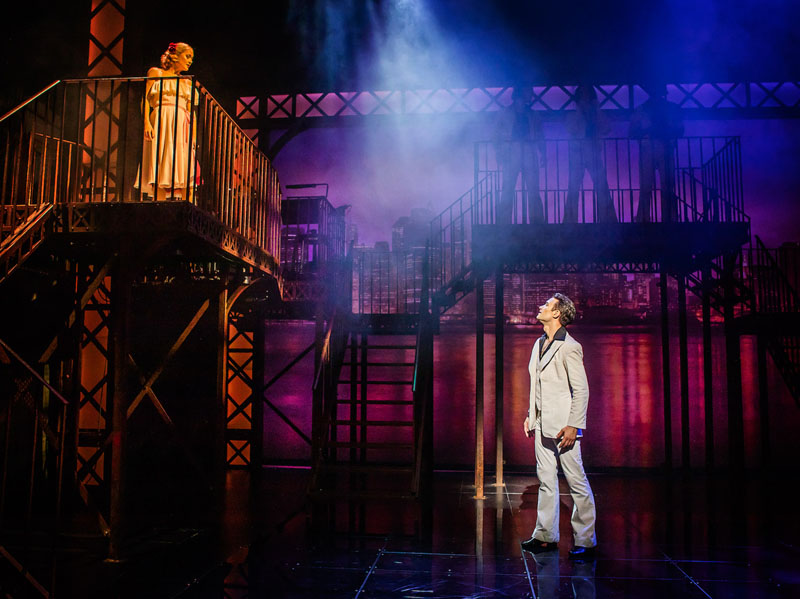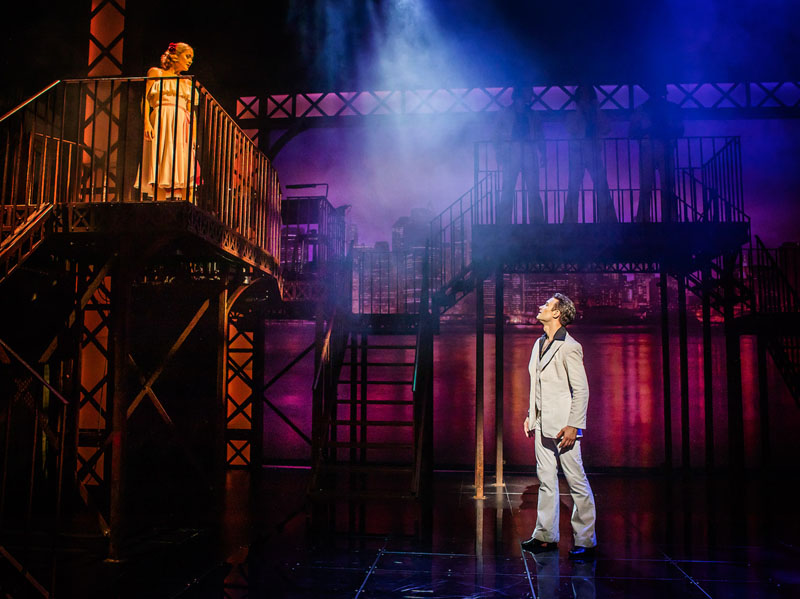 When I say a lot I mean a lot as the production has new choreography by Olivier winner Bill Deamer and more songs.  The included dramatic scenes sometimes give the impression of merely being links to the next dance number but when the music is from the golden days of disco who's complaining?
Everything is here; the dysfunctional and hinted at violence of Tony's family, the despair felt by the members of Tony's gang and above all the unremitting sameness of their lives.  Saturday night at Odyssey 2001 is the highlight of their days but what a highlight.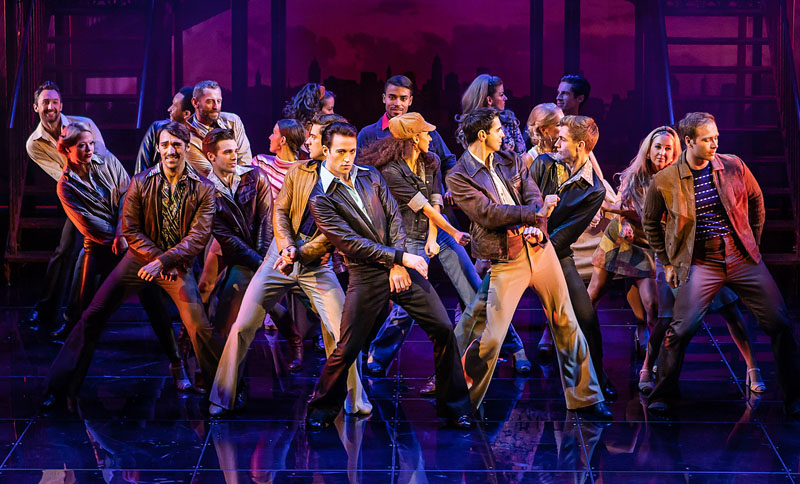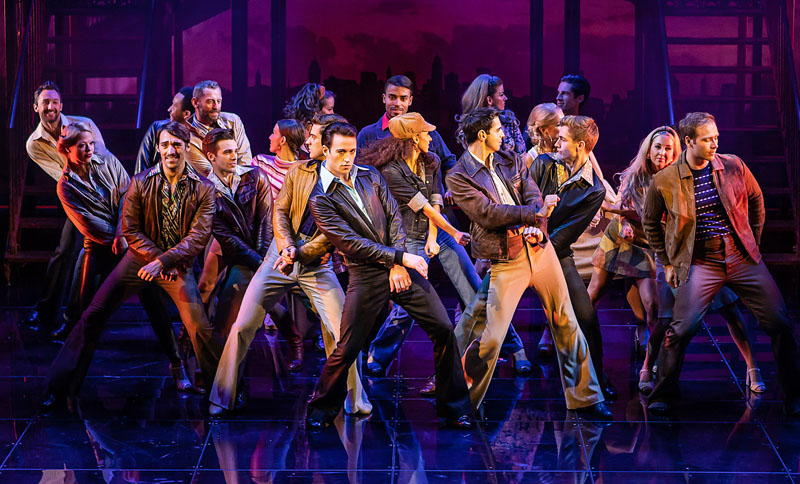 The staging is excellent with moving gantries and scaffolds reinforcing the hemmed in life in Bay Ridge, opposite Manhattan across the Brooklyn Bridge but a world away.  The Odyssey 2001 disco itself is even given an extra twist with audience glitter balls and an angled mirror showing the famous squared dancefloor; very clever.
The ensemble cast are excellent especially Annette played by Anna Campkin and Bobbie C played with understated air of hopelessness by Raphael Pace.  Both actors manage to convey the despair and restriction in having a life mapped out; especially in the case of Bobbie C who is trapped emotionally and physically.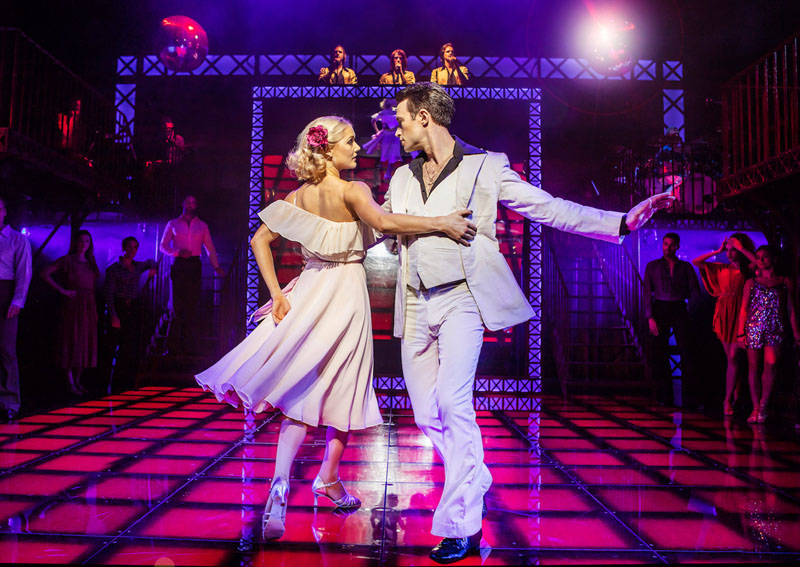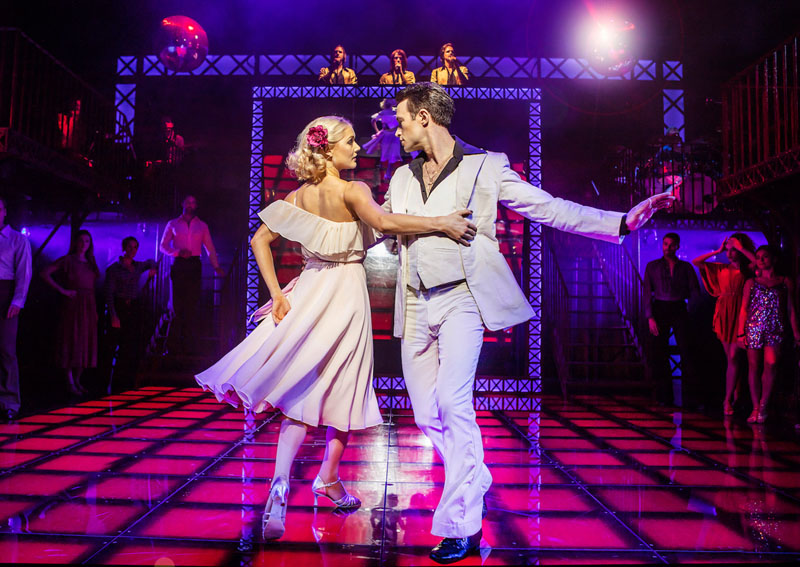 Their solos are highlights of the evening and if there is one slight criticism it is that the Bee Gees were a little too loud to be able to hear their delivery adequately.  Apart from that the style, the energy and feel are all there.
The finale sees the entire cast lead the audience, by now on their feet, in a mini Odyssey 2001 of our own and judging by one older couple I watched who knew all the moves and really were dancing Saturday Night Fever never went away, it's just been hiding.