Review by Gillian Potter-Merrigan
So you buy a new house nobody has lived in for years, move in and things start happening that are a bit odd.  Not to mention that you get the impression that everyone knows something and they are not telling you what it is.  What could go wrong? Such is the premise for House on Cold Hill, the adaptation of the Peter James novel of the same name which is currently on its UK tour.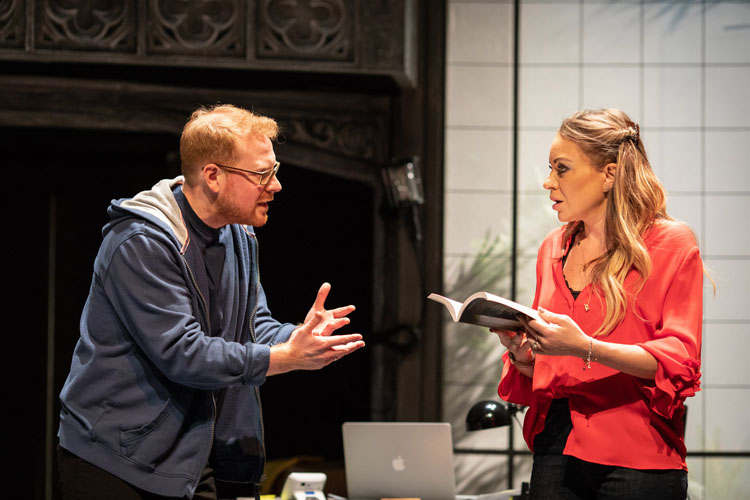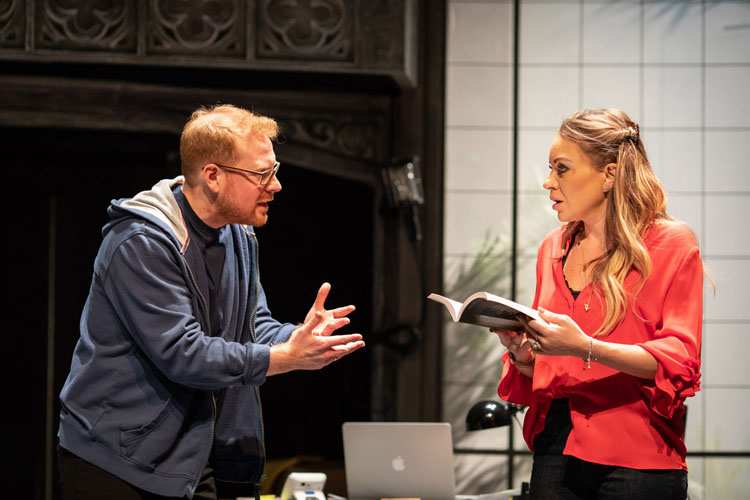 If you are attending expecting the book in play form you will be disappointed however that aside there is more than enough to keep the average theatre goer on the edge of their seat in a play full of suspense, cliché and moderate surprises.  Some of the items are signalled way in advance and the use of an electronic device to signpost everything does get a bit predictable.  That said the idea that technology can be used by "the other side" is an interesting one albeit one that has already been employed elsewhere.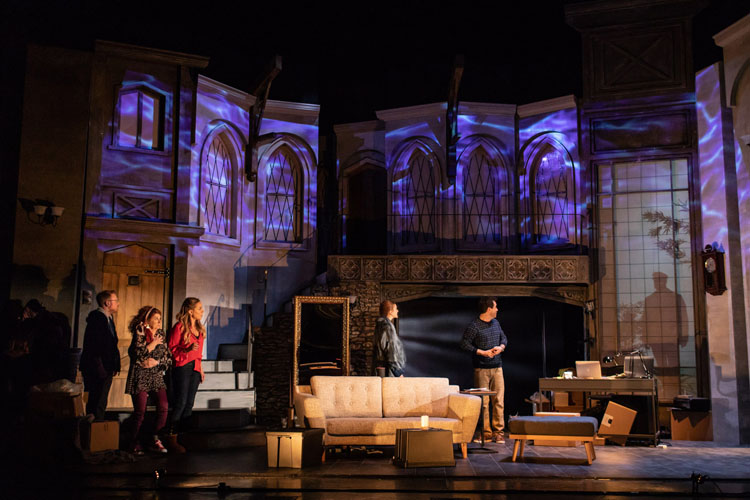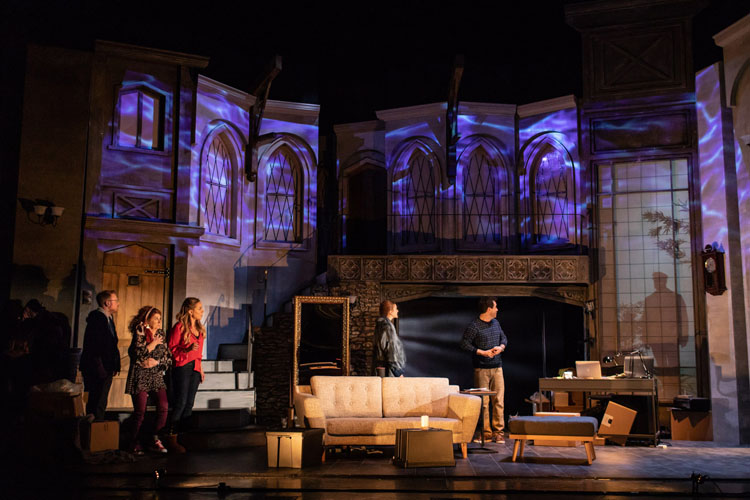 The play itself is headed by Joe McFadden, Rita Simmons and Persephone Swales-Dawson as the latest owners of the house and portray the various stages of a family set at odds when the supernatural asserts its ownership with them; it is just a shame that some of the dialogue was difficult to hear and the pacing was a little rushed in parts leading to some comedy elements not hitting the mark.  A small but good supporting case of villagers whilst predictable in their characterisation do help to flesh out the story and give people enough moments of suspicion to create a very tense atmosphere.  Of particular note are Charlie Clements as geek central Chris and Tricia Deighton as the "hippy dippy" Annie who both make an impressive contribution with their character portrayals.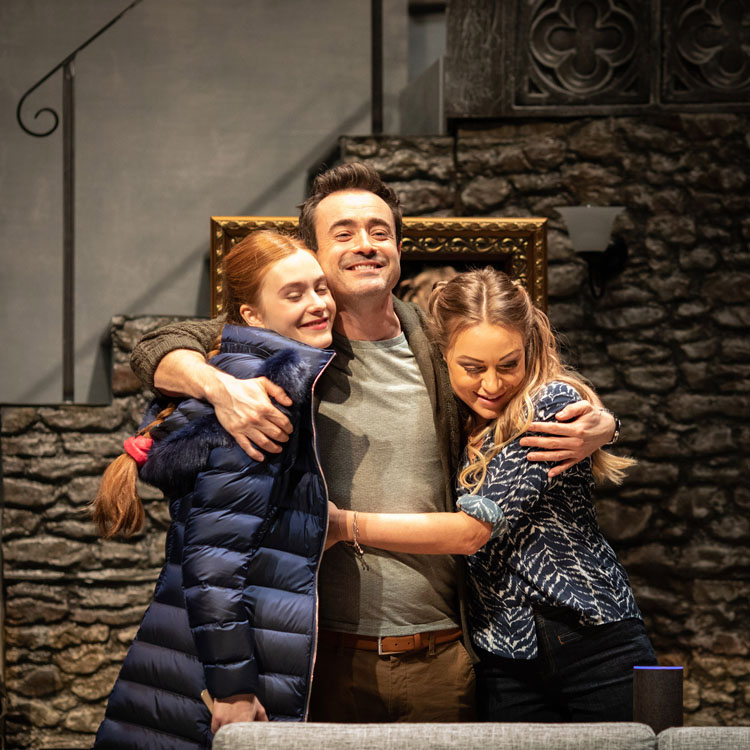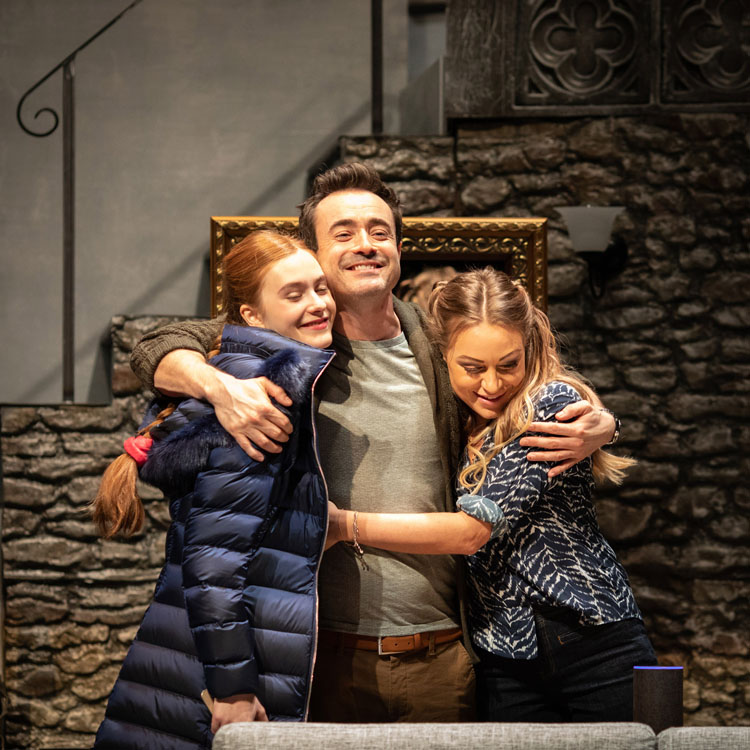 For people who like a scare the play delivers with imaginative use of lighting  and sound along with some more technology to compliment Ian Talbot's direction.  Is it like the book?  Not exactly.  Is it a romp through the psychological stressors of an uninvited guest?  You'll have to watch it and find out.