Review by Gillian Potter Merrigan
There are few performers who have left such a lasting legacy of music as Michael Jackson.  For four decades from the 60s his music has become part of everyone's memories and Thriller seeks to show the story of the self styled King of Pop.  If you are expecting a timeline or a story then you will be disappointed, there just isn't time for that with all these hits.  The show is simply a rollercoaster of everything that can be packed in from the Jackson back catalogue which, for the Michael Jackson fan, will be one stop shop of pure enjoyment.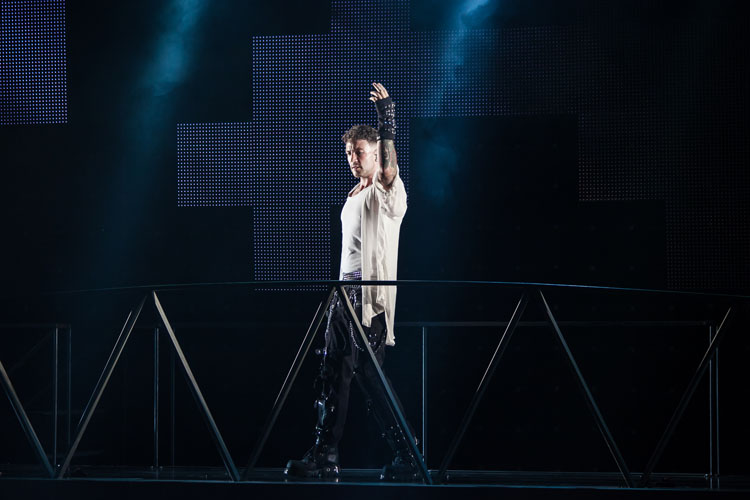 At just over 2 hours the main impression from this show is energy.  Energy in the singing, the enthusiasm and as for the dancing it is nonstop.  The lead vocalists are all capable of carrying the show on their own but to see them work together is a show stopping and ear busting tour de force; Adrianna Louise and a voice out of this world, local Wigan born David Julien and his two solos, Kieran Alleyne who previously played the child version of the superstar in the West End production and the understated Joseph Thomas.  All expertly corralled by the incredible Britt Quentin, a performer who has been associated with the show for a decade and it shows in his pure ease of style and superstar quality.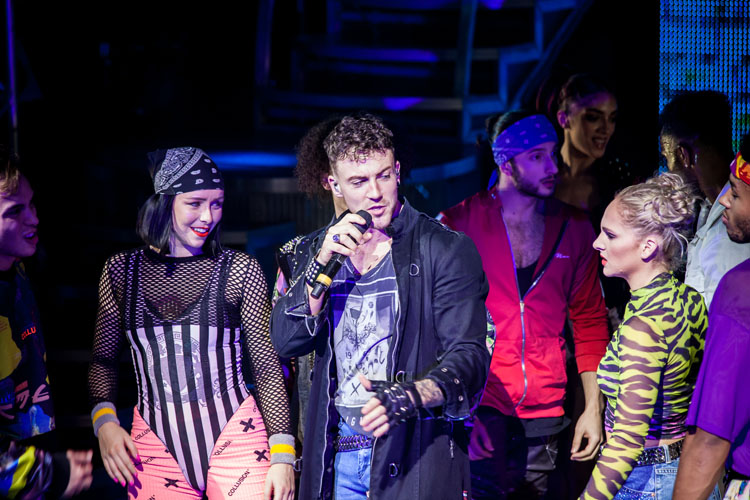 The dancers themselves jump, pirouette and glide through the four decades the show covers.  Alternating 60s vibes with the disco mania of the 70s and straight into the 80s.  All the dancers are excellent – how do they dance like that in heels?  Special mention has to be given to Eva Philips and Rhianna Richards both making their professional debuts but acquitting themselves as though they have been doing this for years and yes, the famous "lean" and moonwalk are there as well which brings yet more cheers from the audience.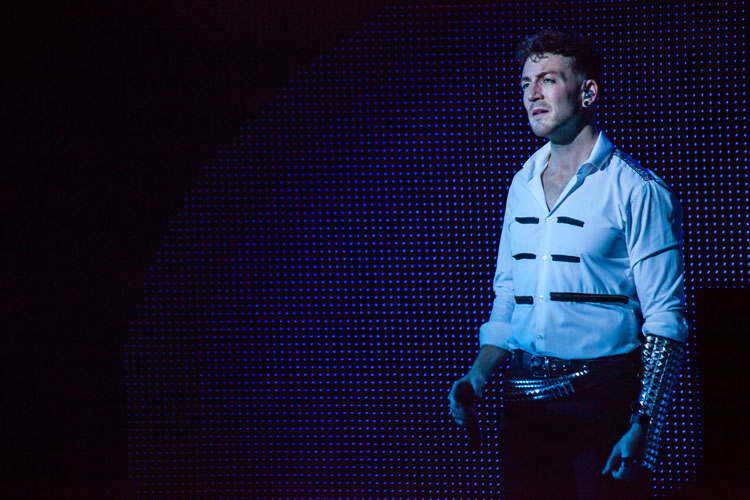 The show is aided by a fantastic band and a vast array of imaginative and effective visual effects; video screens, a projected disco ball and very clever use of lighting.  With minimal props used on the stage the set is made by the colour and variety of these along with the audience interaction which sees us on our feet dancing and cheering.   
"Don't stop 'til you get enough" sang Michael; a mantra this cast clearly subscribe to.  Total enjoyment, total fun and above all a reminder of just how much Michael Jackson gave us. 
You can still grab tickets to this great show HERE