Erland Cooper 'Live From The Barbican' review
As proper live gigs become more and more of a distant memory, venues and artists are still looking at new ways to get live music out to their fans. One of those venues, the Barbican in London, has managed to secure a series of socially-distanced shows under the banner "Live From The Barbican" with a selection of artists playing to a socially-distanced audience accompanied by pay-per-view live stream going out live on the night of the event. Great in theory but, as we found with the recent Declan Mckenna "live gig", the actuality of it was a long way from being the fun night that gigs should be.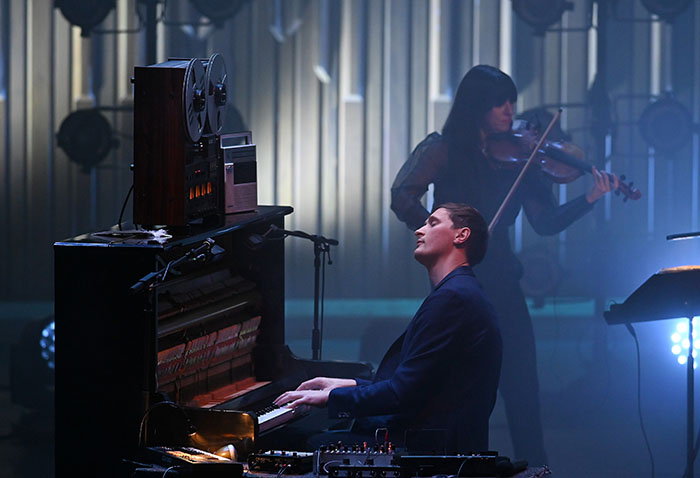 The latest artist to perform at the Barbican was Orkney born musician Erland Cooper who took fans on a journey to his homeland. Performing material from his three albums about his home, there was the initial worry that this was going to be an event where you really had to be there to appreciate it. Was being sat at home in your lounge battling a ropy internet connection the best condition to lose yourself in Cooper's sweeping soundscapes? Well, from our view point of the sofa, this was certainly a massive improvement on the awkward Mckenna event of a few weeks ago. Between passages of music, Cooper joked about with the audience, his music and banter was met with an actual response and the night could have been classed as a big success for Cooper, the Barbican, his fans, and live music as a whole.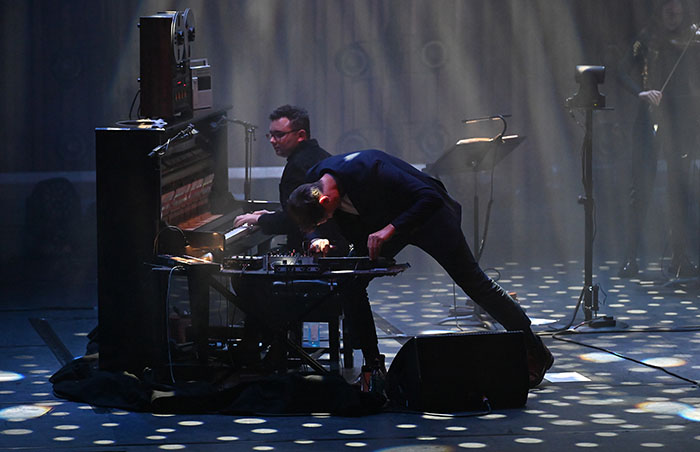 Through a selection of his music, interspersed with poems and sound effects, Cooper takes fans on a ferry journey back to Orkney. Joined by two poets, Will Burns and Catherine Joseph, and select members of the London Contemporary Orchestra, Cooper spends the best part of an hour, reinterpreting his music with the aid of the accompanying guests and, bathed in blue light, there is an intimate feeling to the gentle sounds pouring from the stage. Unlike the last attempt at a streamed event we attended, this series feels like it is going to be a huge success and, despite it still being a far cry from an actual proper live gig, for once it felt like things were heading in the right direction.