Japanese sensations Babymetal visited Manchester this week. The date formed one of only four shows in the UK on this current run with the band supporting current album 'Metal Galaxy'.
A group who split opinions in the heavy music scene right down the middle, this show at the Apollo was packed only with unashamedly diehard fans. For those fans, the three Japanese girls and their band delivered a blistering performance. Part extreme metal, part choreographed dance moves, part retina-searing visuals, it's hard to really work out what is going on. What is obvious though is that this audience is absolutely loving it. Alongside the large contingent of Japanese in the audience there are plenty of non-Japanese fans lapping up with likes of "Da Da Dance" and "Pa Pa Ya!!".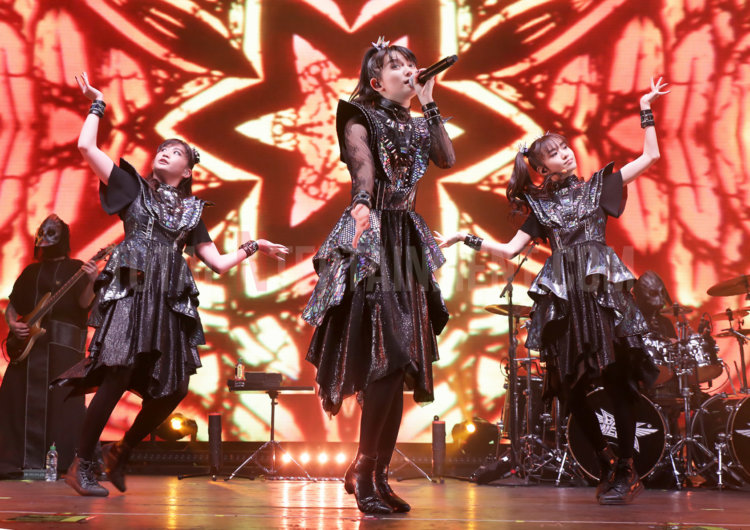 You could argue that the whole thing is completely ridiculous but, for some reason, as the band power through their well-choreographed moves, you have to accept that it works. It's impossible not to get hooked in by the completely bonkers "Gimme Chocolate!!" or the insanity of "Megitsune". Maybe it's the fact that, underneath the relentless metal guitars, the pummelling drums and the electricity-sapping visuals, these songs have the kind of pop hooks that most pop bands would die for.
As the girls depart the stage, a message of domination booms out around the Apollo and, on the evidence of tonight, it would seem there is very little stopping Babymetal reaching their goal!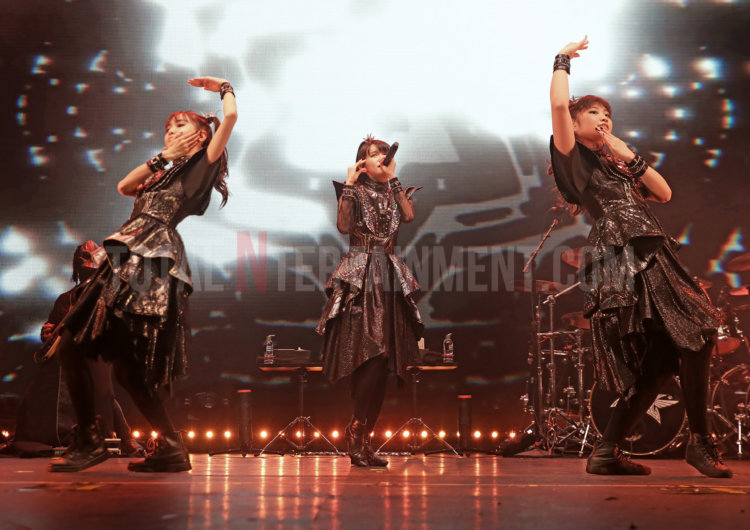 Manchester Set List
DA DA DANCE
Gimme Chocolate!!
Shanti Shanti Shanti
BxMxC
Kagerou
Oh! MAJINAI
Megitsune
PA PA YA!!
Distortion
KARATE
Headbangeeeeerrrrr!!!!!
Encore:
Road of Resistance
If you didn't manage to catch them this time, you have a chance to see them Download festival in June this year, tickets HERE