AITCH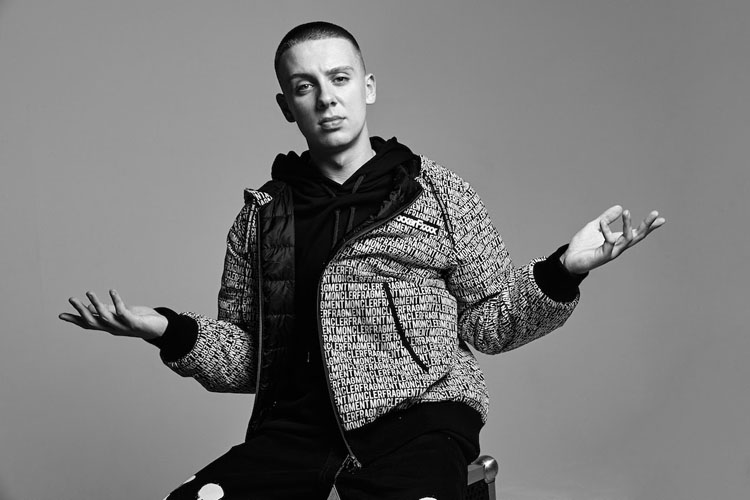 There couldn't be a more favourable moment to be a Manchester based MC, the 0161 has been endlessly churning out rap talents in recent years but few quite like Aitch. Hailing from New Moston, an area in North Manchester, Aitch's artistry derives from the sheer proximity to the UK's epicentre and breeding ground for all forms of underground bass music– whether it's rap, grime, dubstep or drum & bass.
Making a name for yourself in your hometown isn't always easy but to do so at 19 and then go on to repeatedly impress audiences, subsequently attracting national attention proves one thing– Aitch is a gifted talent. Aitch's debut EP Aitch2O reached number 3 in the UK album charts, with breakthrough track 'Taste (Make It Shake)' hitting the number 2 spot on the singles chart.
Listen to 'Taste (Make It Shake)' here: https://www.youtube.com/watch?v=nDuVsE6yGdA
GRACE CARTER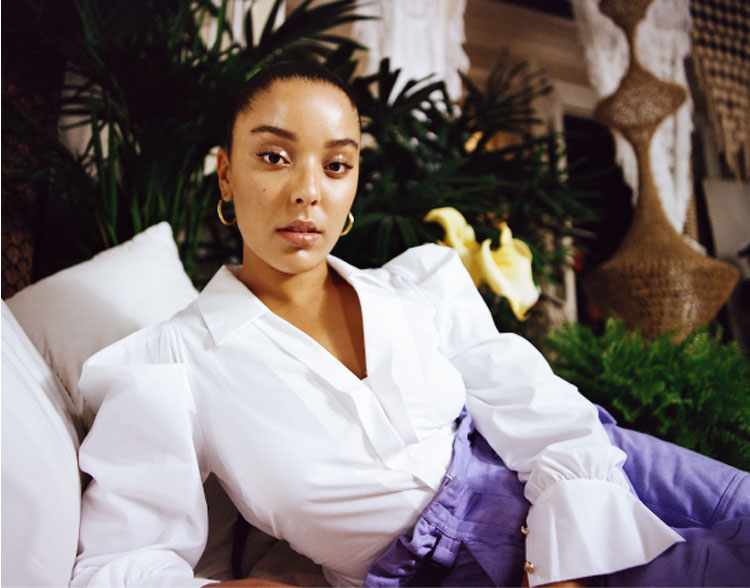 Having kicked off the year at number 3 in the BBC Sound of 2019, Grace went on to headline the BBC Introducing stage at SXSW before heading out on her own sold out UK and European tour this spring. Grace was also tipped by the likes of MTV, YouTube Music, Amazon and Ticketmaster in their coveted one-to-watch lists.
All of Grace's emotionally charged songs depict her inner most personal experiences. London born and Brighton raised, Grace was brought up solely by her mum as her relationship with her absent father increasingly grew more distant. Consistently striving to find clarity amongst the turmoil – her biggest cathartic outlet for such soul-searching was channelled into her songwriting. Grace sees her music as letters she never got to write and everything she wanted to say but never could until now.
Straight off the back of launching the video for her latest single Fired Up' and ahead of setting out on tour with the biggest British breakthrough artist of the year Lewis Capaldi tomorrow, Grace Carter is excited to share details of her new single 'Amnesia'.
Listen to 'Fired Up here: https://www.youtube.com/watch?v=Xpxx3u9nMsU
PLESTED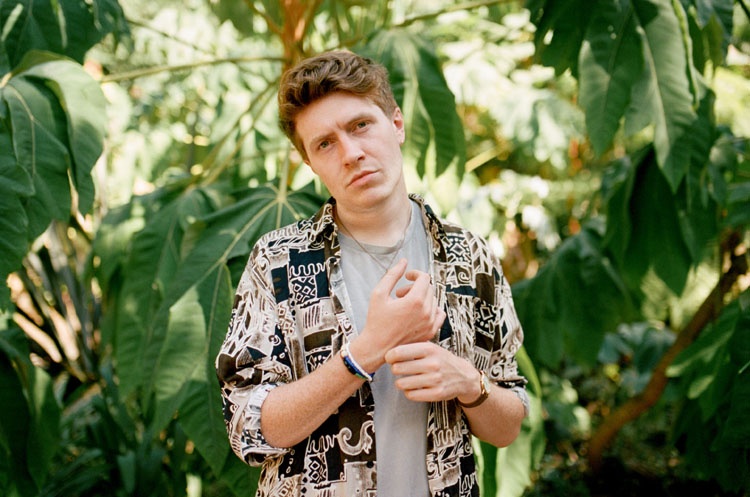 A tipped 'one-to-watch' for 2020, Plested has already made a name for himself by penning songs for some of pop music's biggest names. Past credits include songs for Lewis Capaldi, ZAYN, The Vamps, Kygo Feat. Miguel, Emeli Sandé, Naughty Boy, Calum Scott, and Little Mix, for whom he co-wrote the UK Top 5, 2x platinum single, "Touch."
Both his solo output and hit collaborations reveal a gifted tunesmith with a distinctive pop approach all his own, combining top tier songcraft with an irrepressible knack for melody and highly personal insight.
Listen to 'The Least That I Could Do' here: https://www.youtube.com/watch?v=_QxktKpMspg
APRE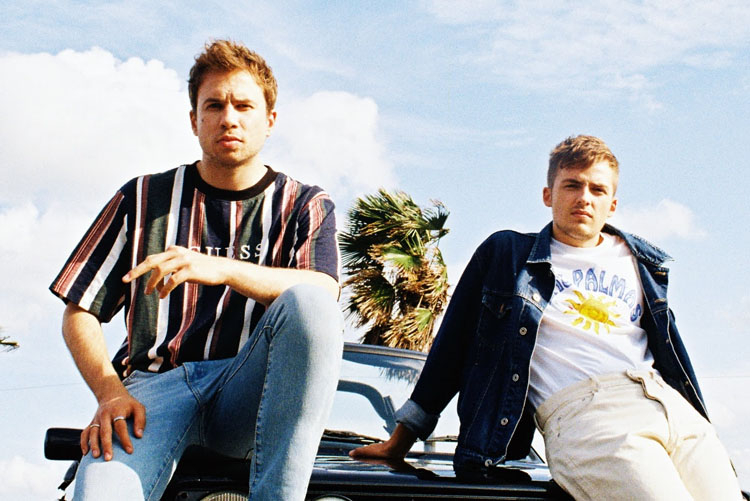 APRE have arrived as one of the UK's most intriguing new bands. True creative brothers, Charlie and Jules appear as inspired by the socially conscious, osbervational lyricsm of Pet Shop Boys as the alternative indie of Foals – often masking darker truths behind the band's innately massive-sounding songs. Still a group in relative infancy, they may have started life as an outlet for escapism – the boys did, after all, meet in a West London chess club – but across 4 eclectic but wildly creative EPS to date, APRE have also found their voice.
Twisting those most private moments into songs full of brains and heart, the band have quickly found an audience (in part through their outrageously-accomplished live show) that has taken them far beyond the unlikely origins of APRE: specifically a West London chess club, where a chance encounter led Charlie and Jules to start writing songs containing the sort of intimate sentiments they'd seldom voice in public. The duo have been touring the festival circuit, opened for Sam Fender, LANY and Sea Girls – went on an extensive tour alongside Inhaler late 2019, a tour with Friendly Fires and yet to embark on an additional run of headline shows for February 2020.
Listen to "You Always Get It Wrong' here: https://www.youtube.com/watch?v=_sG7FxsFi9c
INHALER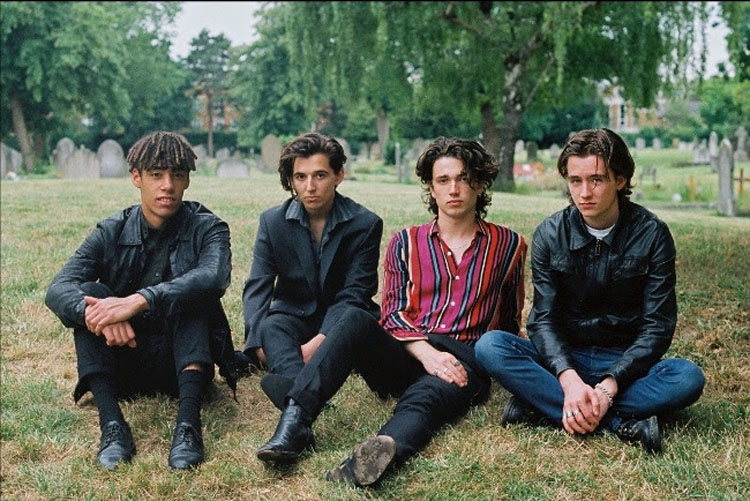 Formed in school in Dublin, the band quickly set about writing tracks that pulled their influences – ranging from The Stone Roses, Joy Division, Depeche Mode, Interpol, The Cure and more – together and twisted them into a sound of their own.
Theirs songs have connected with a rapidly expanding diehard fanbase. 'My Honest Face' has been streamed over one million times on both Apple Music and Spotify. Their progress has been rapid; it's just over a year ago that the band turned up to play at Ireland's Electric Picnic festival in Hewson's car with no crew and found a rammed tent waiting for them to perform. They have also just come off a headline UK and Europe tour. Inhaler are on the verge of blowing up big and already have a big UK tour lined up for 2020!
Listen to 'Ice Cream Sundae' here: https://www.youtube.com/watch?v=ijRRdjp_6N0
CELESTE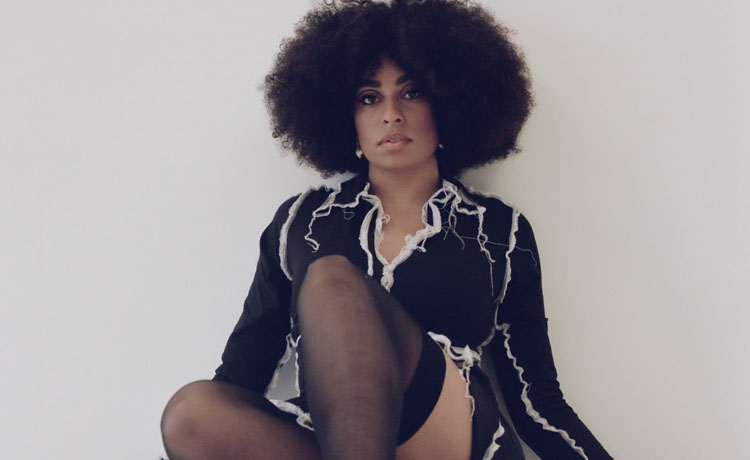 Celeste signed to Polydor Records following 2017's 'The Milk & The Honey' EP for Lily Allen's Bank Holiday label, which was produced by SBTRKT collaborator Tev'n and Rinse FM's JD. Reid and saw praise from the likes of Annie Mac, Julie Adenuga and publications including FADER, Wonderland, Interview Magazine, The Line of Best Fit and DIY.With some truly spectacular music in the pipeline, in the words of i-D magazine, there's no doubt "Celeste is a star on the rise."
Listen to 'Strange' here: https://www.youtube.com/watch?v=A1AJEv50Ld4
COUNTY LINE RUNNER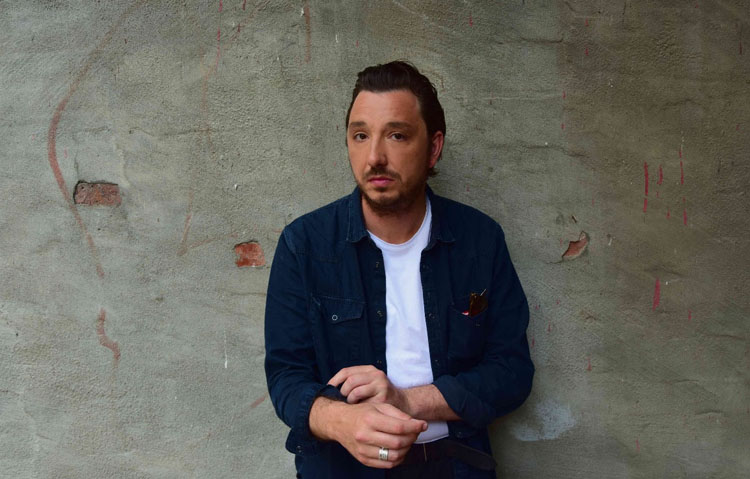 Named after a character from a US nineties TV show who robbed banks across county lines, the moniker summarises his place at a handful of intersections – upbeat energy versus introverted vulnerability, folk sensibilities versus rock ambition, with a nod towards post-punk and nostalgia for days gone by versus hope for the future.
With early support from the likes of BBC Music and Clash Magazine, County Line Runner graced the stages of a handful of festivals last summer, including The Great Escape Festival, Reeperbahn Festival, Latitude and Mosley Folk Festival, as well as his own headline tour in October.
Listen to 'Saw You In A Dream' here: https://www.youtube.com/watch?v=wq3dXNmpcZg
WUH OH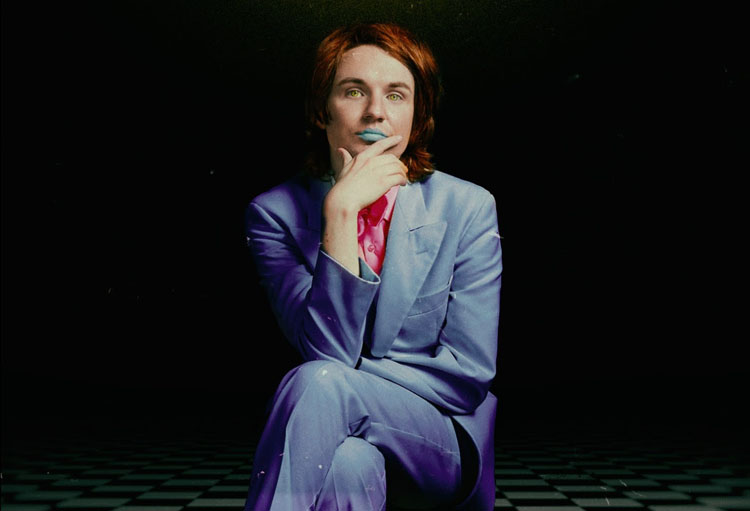 Wuh Oh has crammed a great deal of experience into his short musical evolution, aged just 15 his music was previewed along with a personal interview on Radio 1's Annie Mac show and went on to release material on esteemed producer Ryan Hemsworth's taste-making Canadian imprint 'Secret Songs'.
Having previously performed on Vic Galloway's BBC Introducing Sessions, TRNSMT and Electric Fields, Wuh Oh has recently completed a series of support shows with some significant peers – including electronica giants Orbital, New York slo-mo funk pioneer Com Truise and legendary turntablist and experimental hip-hop producer DJ Shadow.
Wuh Oh's run of enviable support appearances have allowed him to develop his live show. Appearing onstage in otherworldly custom-made outfits, Wuh Oh crafts a surreal and inventive live experience that merges DJing, dexterous keyboard playing, self-styled interpretive dance and his sugar-rush pop sound into something rewarding and unique.
Listen to 'Ziggy' here: https://www.youtube.com/watch?v=g3VjIRRuAS8
D-BLOCK EUROPE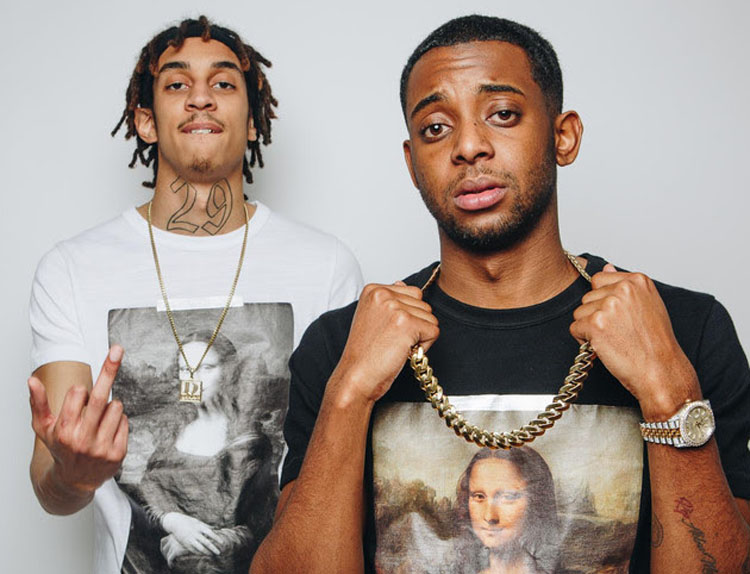 Hailing from South London, D-Block Europe are a collective of artists led by Young Adz and Dirtbike LB. Not being constrained to one genre, their music explores different sounds while showcasing their impeccable bars and staying true to their individual style.The pair's debut mixtape 'Home Alone' peaked at #6 in the UK official charts in February and remained in the top 40 for 8 weeks, with 85,000 album sales internationally. The start of the year also saw them selling out O2 Kentish Town Forum in less than an hour and a Wireless Festival show that was shut down due to overcrowding.
D-Block Europe continue to push boundaries in the latter part of the year as their single 'Home P*ssy' held #20 in the chart for two weeks running whilst hitting the B-List for 1Xtra, it also currently sits at over 4.5 million YouTube views. Their follow-up single 'Nookie' feat. Lil Baby rolled out via GRM Daily and racked up to 100K views in 40 minutes, hitting nearly 800K by the end of the day and finishing in the charts at #13, their highest ever singles entry.
Listen to 'Playing For Keeps (Feat. Dave)' here: https://www.youtube.com/watch?v=xOGtIKE1Us8
DECLAN J DONOVAN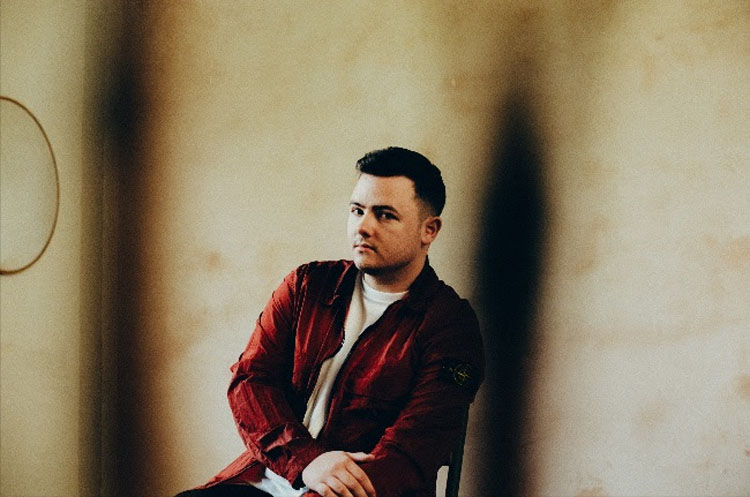 Growing up in Harlow, Donovan could never have imagined becoming a singer-songwriter. But the first track he ever wrote – 'Fallen So Young', written especially for his brother's wedding – propelled him to success after he uploaded it to Soundcloud. It garnered a million plays within six months. Self-funded tours around the UK and Europe followed before Donovan signed a record deal in Germany.
In 2018, he was one of the only unsigned acts to play BBC Music's Biggest Weekend, appearing on the bill alongside Taylor Swift, Florence + The Machine, Sam Smith and more. He has spent seven weeks at Number One on the European Border Breakers Airplay chart as well as being Top 20 in the European Airplay chart. In Germany, he's had a Top 10 hit and more than 25k radio plays, Top 10 in the Shazam charts and received more than 10 million streams of his single Pieces on all platforms. He released 'Vienna', his debut single on Polydor, earlier this year. 'Homesick' is another leap forward for one of the UK's most exciting new artists.
Donovan has announced a UK tour for March 2020 ahead of a run of performances at SXSW – stay tuned for further details to come.
Listen to 'Homesick' here: https://www.youtube.com/watch?v=lBQDDOop1pE
TOM TRIPP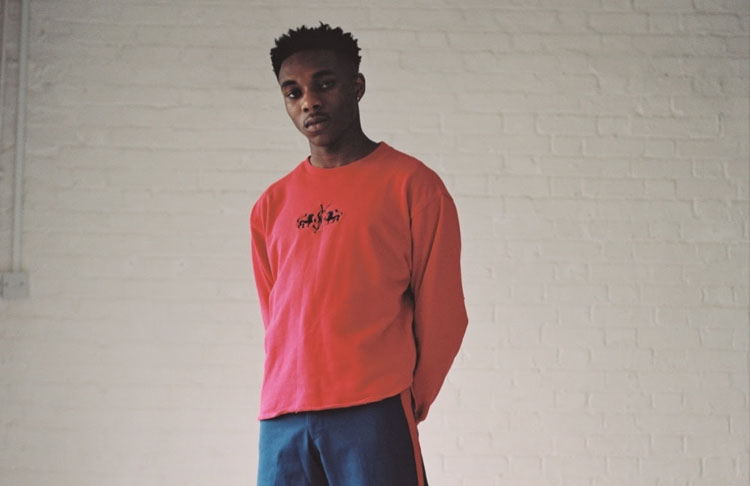 After racking up over 6 million streams with his independent debut EP, 'Red' – following the tastemaker favourite 'Aurelia' released via NAO's Little Tokyo Recordings and Mura Masa collab 'helpline' (for which he received a Grammy nomination) – Tom signed a major label deal with Polydor and set to work on his second EP. He made the decision to scrap the first version of that, tentatively titled 'Black', after being involved in a car accident and suffering from depression. It proved to be a necessary process for Tom to be able to rise from the ashes with a brand new collection that he believes encompasses what he represents artistically.
Listen to 'These Days' here: https://www.youtube.com/watch?v=rlqpcvhAr2U