Sleeper and The Bluetones head out on a co-headlining tour in August/September 2020. They will take turns to headline, with an evening filled with classic indie pop smashes. Both bands will be playing their debut albums in full, Sleeper playing a 25th Anniversary set of Smart, The Bluetones performing the double platinum No. 1 Expecting To Fly, both followed by a greatest hits set from each group. Star Shaped will also be hosting after-parties for all the dates, with an exclusive Mark Morriss DJ set each night which is included in the ticket price.
Sleeper enjoyed huge critical and commercial success in the mid 90's achieving eight Top 40 singles across three Top 10 albums. 'Inbetweener' and 'Vegas' were followed by other hits such as 'What Do I Do Now' and, 'Sale Of The Century'. Their music was characterised by astute, observational lyrics and big, hook driven melodies. Louise Wener was an iconic front-person, heading up a movement that brought women center stage in guitar music. The band got back together again in 2017 and last year released their first album in 21 years The Modern Age. The original band of Andy Maclure (drums) and John Stewart (guitars) are now joined by Kieron Pepper (bass).
Louise Wener said of the tour "Our comeback gig after 20 years away was organized with the Star Shaped Festival, and we've felt connected to those tours ever since. We love the venues and enjoyed playing with The Bluetones: so when the idea was put forward it was an easy yes… We've never played an album in full, even in the 90s. Our first response was, I'm not sure we can do it, and then we had all sorts of ideas that made it feel exciting.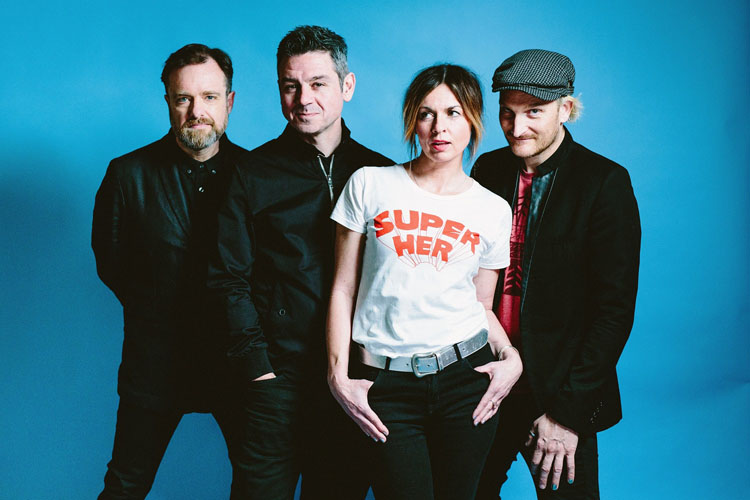 The Bluetones formed in 1993 and released their debut album Expecting To Fly in 1996 which entered the UK album charts at No. 1. The singles 'Bluetonic', Slight Return' and 'Cut Some Rug' all crashed into the Top 20 and the band went on to tour all over the world. More hits followed including 'Solomon Bites The Worm', 'If' and 'Autophilia (or How I Learned to Stop Worrying and Love My Car)' and this set will see the band perform Expecting to Fly in full and a greatest hits set. The band, consisting of the original line up of Mark Morriss (vocals), Adam Devlin (guitar), Scott Morriss (bass) and Eds Chesters (drums) have earned a reputation as an engaging and dynamic live outfit. Mark Morris explained why they are doing this tour "Playing an album in its entirety is a pleasurable way of experiencing the natural cadences of the record as it was intended, unlike a normal set where the light and shade changes every night… These events are always such a celebration, a real joy to play. Nobody takes anything too seriously and the emphasis is always on playful hedonism for a day."
Friday 28 August                  Glasgow, O2 Academy
Saturday 29 August            Birmingham, O2 Institute
Friday 4 September             Newcastle, O2 Academy
Saturday 5 September        Leeds, O2 Academy
Friday 11 September           Bournemouth, O2 Academy
Saturday 12 September      Bristol, O2 Academy
Friday 18 September           Manchester, O2 Ritz
Saturday 19 September      London, O2 Forum Kentish Town
Tickets from £30 (adv)    Ticketmaster.co.uk / 0844 477 2000