West Thebarton are bringing their Different Beings Being Different tour to Europe this month! The band have just announced they are to play four UK headline shows, alongside several festival appearances. They kick things off at Exeter's Cavern Club on 11thAugust, and then work their way around Glasgow and Birmingham before heading to London to play House Of Vans on 15thAugust. Shortly before these dates, the Adelaide-outfit play Boardmasters Festival in Newquay, on 10thAugust.
They will share The Land Of Saints stage with bands such as The Amazons and Everything Everything. West Thebarton are also set to play the BBC Radio 1 Stage at Reading & Leeds Festival later in August. Full details and ticket links here.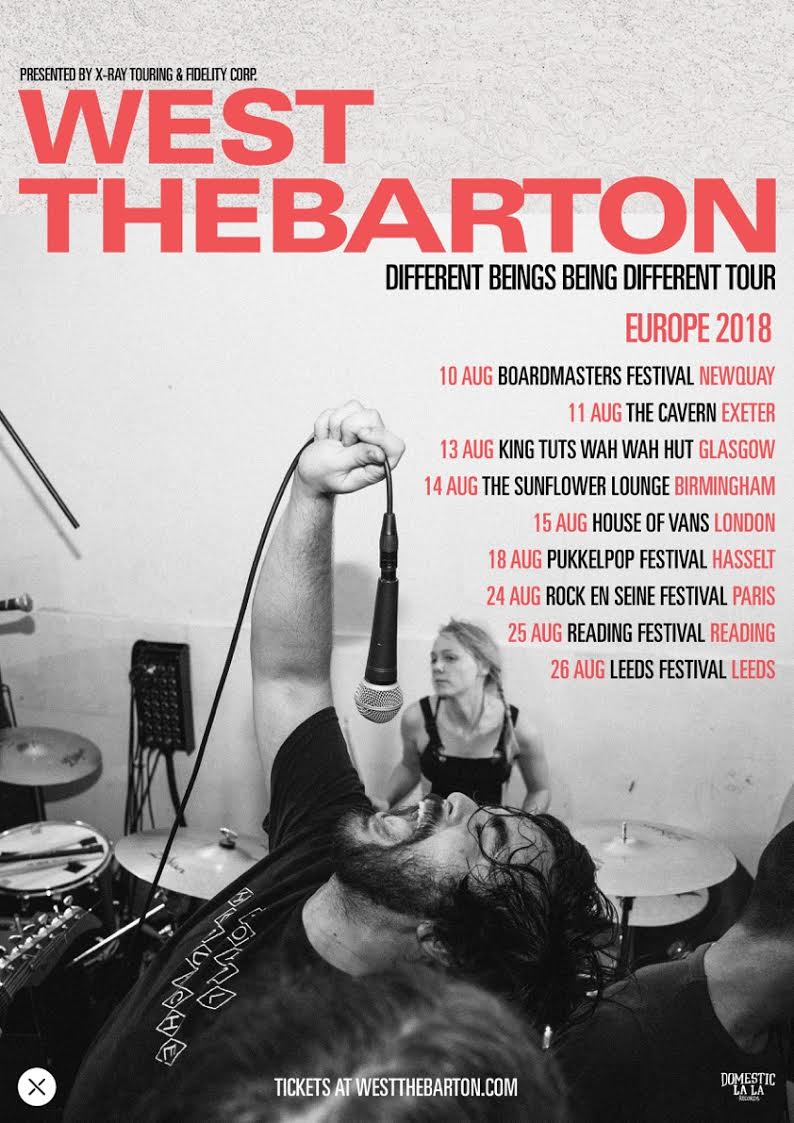 The 7-piece released their debut album, Different Beings Being Differentvia Domestic La La in May. It's available to stream/download, and also buy on limited vinyl here. The band's debut showcases frontman Reverend Ray's gravelly and raw vocals, accompanied by thrashy guitars. The new LP has been described as "vocals loud and livid over a battlefield of jagged punk hooks, with a sharp balance of SoCal punk rock and scorching Australiana." 
It has already gained over 1.2 million streams on Spotify, and 150k streams on Apple Music. The album features latest single Stuck On You. The video sees the band wake up after a heavy night, and head off to their various day jobs combined with flashbacks from the night before. Stuck On You has received great support from Spotify, and is currently on the Punk Unleashed (35k followers) playlist.
West Thebarton are: 
Rev, Tom, Brian, Caitlin, Josh B, Josh H and Nick 
Follow the band: