The Epstein Theatre has plenty of action packed live theatre this July including a full programme of family fun to keep the little Epsteinees entertained, a fantastic celebration of the finest local talent, and the very best in music and entertainment.
The Epstein Theatre's very own Youth Theatre kick off the month as they present Benches and Backpacks on Friday 6 and Saturday 7 July. Directed and facilitated by Kitchen Sink's Bradley Thompson and Abby Melia, this powerful and hard-hitting devised play explores personal perspectives of the school system and how young people struggle to deal with their own mental health issues.
Students from The Heath Performing Arts Academy in association with LIPA 4:19 proudly present Epic, a sensational tribute to the very best movie musicals. This one time only piece of theatre will have audiences singing and dancing along on Sunday 8 July.
The local theatre continues on Thursday 19 and Friday 20 July with Lights, Camera…Chiltern! In Celebration of Chiltern Dance Studios 30th Anniversary, an incredible group of talented youngsters bring a feast of cinematic memories and music to life through the art of ballet, jazz, tap, musical theatre, singing and drama in a night not to be missed.
The final dose of local talent this month comes from MD Productions. The sensational Liverpool based dance troupe take audiences on a personal, intimate journey into the light on Sunday 22 July as they present Emancipation. A significant process of being set free from the legal, social and political restrictions of society and the darkness beneath our freedom.
Gary Murphy's Guitar Legends is back by popular demand kicking off the music offerings for the month on Saturday 14 July. The show highlights many different guitar styles including rock, pop, jazz and country and gives an insight into the lives and songs of some of our best loved guitar heroes, including: Django Reinhardt, Chet Atkins, Chuck Berry, The Shadows, The Beatles, Fleetwood Mac, Pink Floyd, The Eagles, Gary Moore, AC/DC… and many more.
Completing the Epstein's music acts for July is BBC One's Frank Sinatra: Our Way Winner George Gallagher who presents his debut solo show The Impossible Dream on Saturday 21 July. Covering songs from some of the greatest artists of all time including Frank Sinatra, Bobby Darin, Elvis Presley and more. Plus, show stopping musical theatre numbers including Anthem, This Is The Moment, and of course The Impossible Dream.
Meanwhile there's family fun aplenty during July with a brace of brilliant shows for young audience members.
Liverpool-based theatre company Cuckootales, present a brand new and enchanting family show, Pinocchio: The Boy Within on Monday 23 and Tuesday 24 July. This original production of Carlo Collodi's classic story of the puppet who longs to be a real boy is certain to capture the imagination of audiences of all ages. Featuring a whole host of memorable songs that are guaranteed to have you singing along.
Inspired by the fantastic bestselling picture book by Julia Donaldson and Axel Scheffler, The Snail and The Whale concludes the month's family entertainment. Longing to see the world, a tiny snail hitches a lift on the tail of a humpback whale. Together they go on an amazing adventure but when the whale gets beached, how will the snail save him? Find out when it comes to the Liverpool stage from Wednesday 25 – Friday 27 July.
From family fun to something for the adults when Klub Kids present An Evening With Alaska on Tuesday 10 July .This raucous night from the Rupaul Drag Race All Stars 2 winner will feature all her hit singles as well as support from live musicians and comedians
Finally, bringing July to a close on Sunday 29 July is the stunning one-man show Hancock & Co: One Man, Many Voices which celebrates over 60 years of Hancock's Half Hour. Talented actor and impressionist James Hurn voicing the entire cast as he presents one classic episode of Hancock's Half Hour, and two episodes he has written himself. Featuring such iconic 20th century British favourites as Tony Hancock, Sidney James, Hattie Jacques, Bill Kerr and Kenneth Williams.
SHOW LISTINGS
Epstein Youth Theatre present Benches and Backpacks
Dates: Friday 6 July 2018 – Saturday 7 July 2018
Times: 7:30pm
Tickets: £5
The Heath Performing Arts Academy in association with LIPA 4:19 present EPIC
Dates: Sunday 8 July 2018
Times: 6:30pm
Tickets: Standard £9.50, Concession: £8
Klub Kids present An Evening With Alaska
Dates: Tuesday 10 July 2018
Time: 8:30pm
Tickets: SOLD OUT
Guitar Legends
Dates: Saturday 14 July 2018
Time: 8:00pm
Tickets: Stalls £18, Circle: £16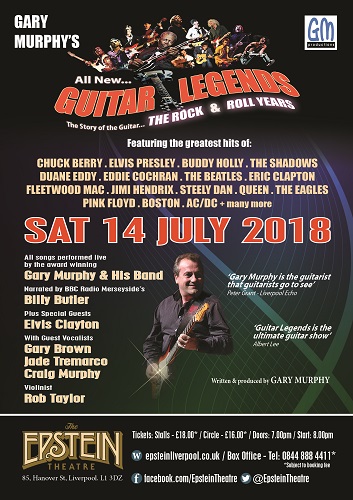 Lights, Camera…Chiltern
Dates: Thursday 19 July 2018 – Friday 20 July 2018
Times: 7:30pm
Tickets: £10
George Gallagher: The Impossible Dream
Dates: Saturday 21 July 2018
Times: 7:45pm
Tickets: SOLD OUT
MD Productions present: Emancipation
Dates: Sunday 22 July 2018
Times: 7:00pm
Tickets: £10
Pinocchio: The Boy Within
Dates: Monday 23 July 2018 – Tuesday 24 July 2018
Times: Monday 2pm & 6pm / Tuesday 11am, 3pm, 7pm
Tickets: Standard £10, Concession: £9, Family: £35
The Snail and The Whale
Dates: Wednesday 25 July 2018 – Friday 27 July 2018
Times: Wednesday 4pm / Thursday & Friday 11am & 2pm
Tickets: Standard £14, Concession: £12, Family: £48
Hancock & Co: One Man, Many Voices
Dates: Sunday 29 July 2018
Times: 7:30pm
Tickets: Standard £18.00, Concessions: £16.00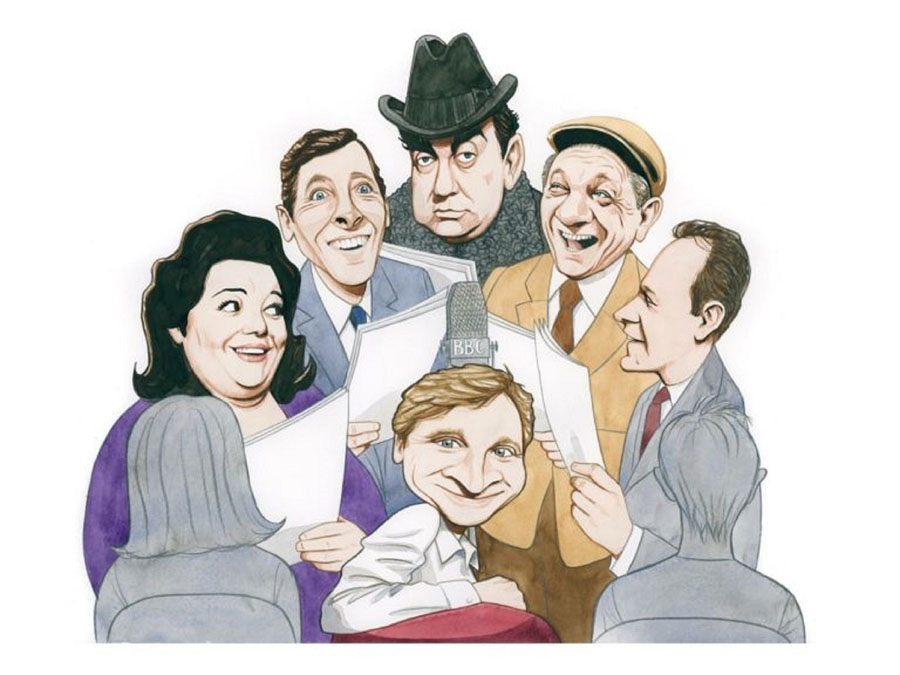 To book tickets please call 0844 888 4411* or go online at www.epsteinliverpool.co.uk* or in person at The Epstein Theatre Box Office from 12pm – 6pm Monday – Saturday.
*Subject to booking fee. All prices include a £1 per ticket venue restoration levy
For more details check out www.epsteinliverpool.co.uk