Contact is thrilled to kick off the second half of its In the City season with the daring, exhilarating and critically acclaimed aerial and circus sensation that is Ockham's Razor. Fusing break-dance and martial arts with acrobatics and trapeze, this phenomenal and breathtaking show is the perfect way to treat the family in Manchester this summer holiday.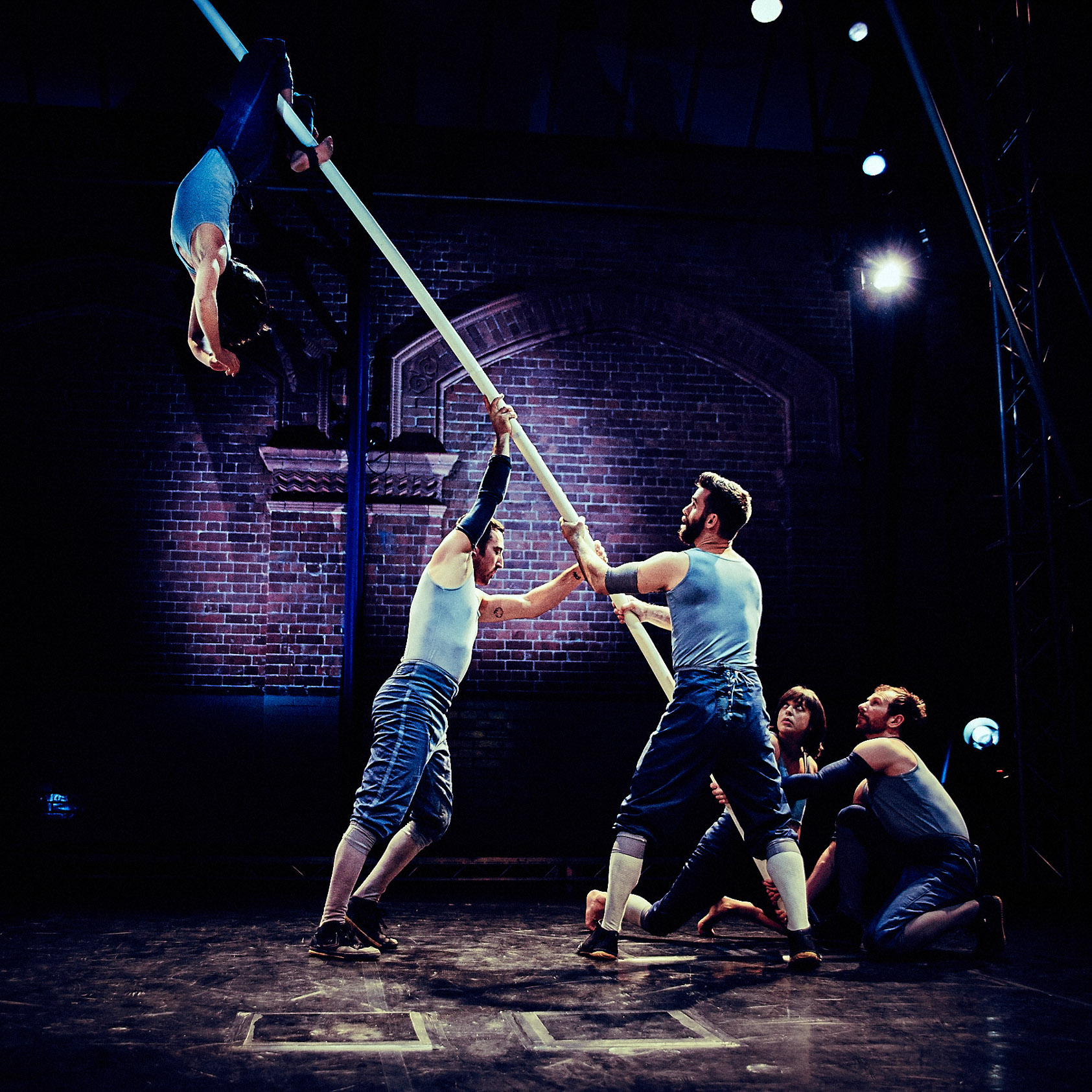 In this thrilling aerial double bill at the Upper Campfield Market Hall from August 15-19th, Ockham's Razor present their award winning show – Tipping Point. Featuring five outstanding aerial performers, they each transform long metal poles into a rich landscape of images with inspiring feats of acrobatic wonder high above the heads of the audiences below. Poles are balanced on fingertips, hung from the roof, swung from, climbed up and walked along as they are re-imagined into forests, cross roads and pendulums. This elegant and daring extravaganza is accompanied with music composed by Adem Ilhan & Quinta who have previously worked with Radiohead, Hot Chip and Bat For Lashes.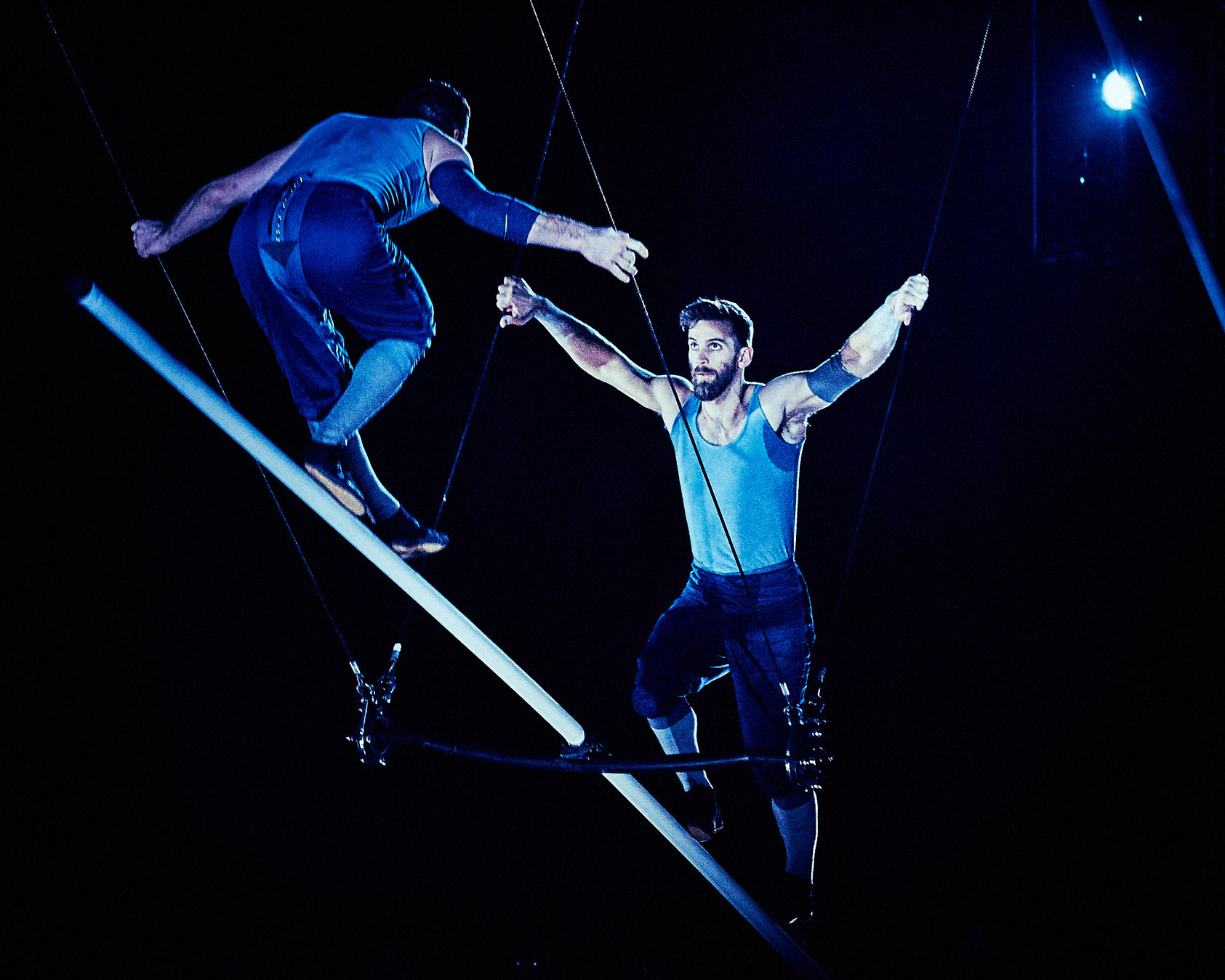 In keeping with Contact's mission to put young people at the heart of all they do, the other half of the double bill features local young people from North Manchester who will perform their brand new work – Switch – devised and developed in association with Ockham's Razor. Executing their newly acquired and daring aerial, dance, circus and stick fighting skills – this debut show creates a shifting landscape of labyrinths and barriers and will also enable the young performers to reflect on their own Mancunian communities and the challenges they face, from inclusion to integration.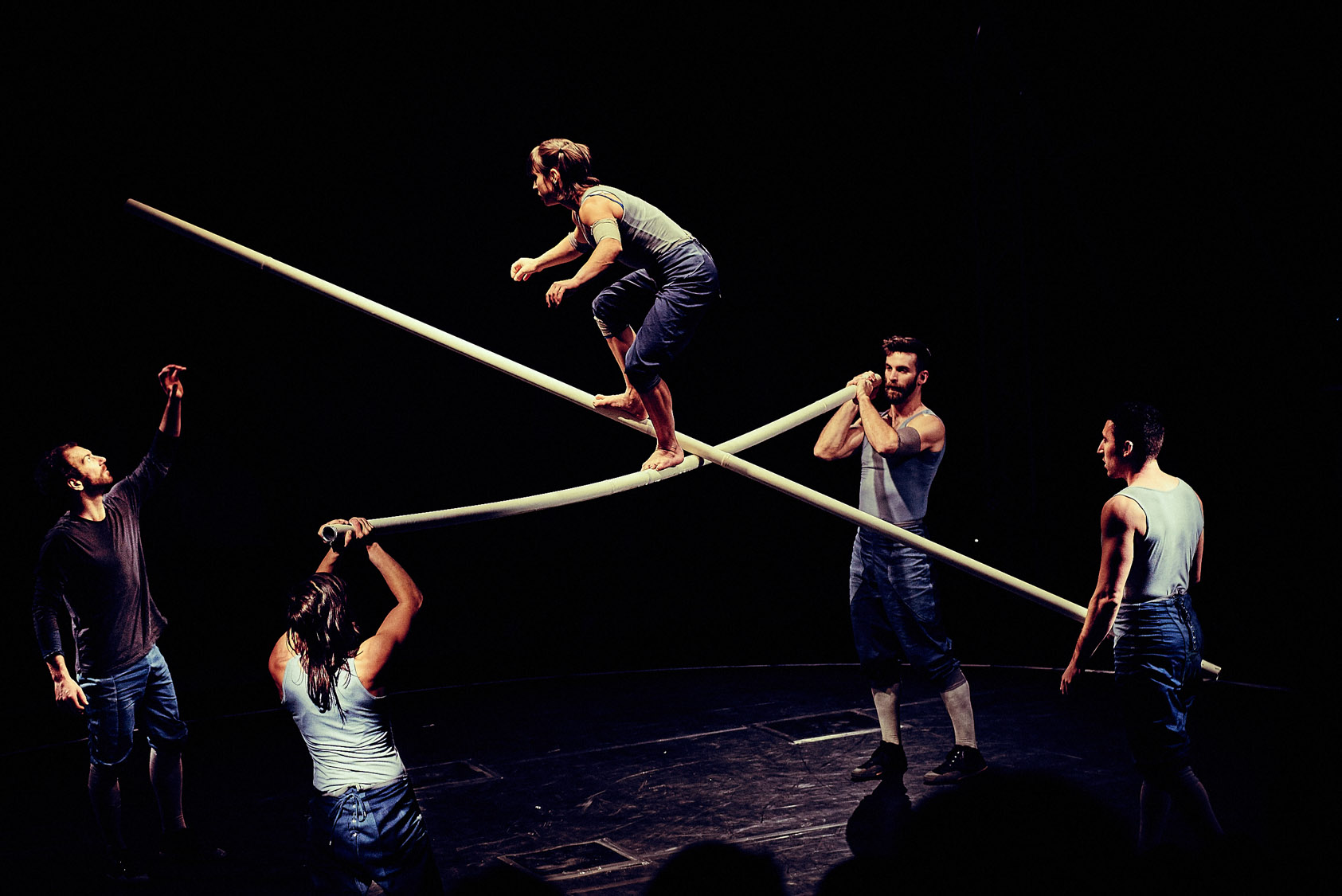 As Contact's permanent home on Oxford Road is undergoing its building transformation, the company is taking its 2018 season on the road, to unexpected and surprising places and venues across the city – from Ancoats to Hulme, Stretford to Levenshulme and in the heart of the city centre. For this summer double bill, Upper Campfield Market Hall on Deansgate will transform into a festival hub, complete with street food and ice cream stalls.
Charlotte Mooney,Ockham's Razor's Artistic Director comments: "We make work that draws on recognisable human experiences, emotions and conflicts which the audience can relate to. Our shows are exciting and moving and we feel that we've achieved our aims when members of the audience have said to us "I wanted to come on stage and do it with you".
Switch and Tipping Point take place at Upper Campfield Market Hall, Wed 15 – Sat 18 Aug, 7pm, with 2pm performances
Sat 18 and Sun 19. Tickets are on sale now priced £15/£10 concessions available securely online at contactmcr.com or by phone on 0161 274 600.