Five Uk Festivals you need to go to in 2021
Festival season. It's my absolute favourite time of the year. Despite spending hundreds of pounds to sleep inside a tent full of spiders for five nights with an achy neck, getting your clothes drenched, spending £20 on a burger and chips that you could get for £5 anywhere else, getting soaking wet and smelling of BO because of the lack of showers, they sound horrific, but strangely, they're the greatest experiences you'll ever have. The line ups, the mosh pits, the whole aesthetic, they're things you can never experience again, especially not without the camping.
After the pandemic last year, there was a tonne of uncertainty over festival season going ahead, but here we are! We're here, we're already halfway through, and the whole thing is fabulous.
You might want to grab a last-minute ticket to a festival, but there's so many out there, so I've come up with five festivals that I'm most looking forward to this year and why you should go.
27-30 August 
Bramham Park, Leeds
Genre: Alternative, Dance, Grime, Indie, Pop, Rap, Rock
Headliners: Biffy Clyro, Catfish And The Bottlemen, Disclosure, Liam Gallagher, Post Malone, Stormzy 
Other Acts Include: AJ Tracey, beabadoobee, BLOXX, Gerry Cinnamon, Machine Gun Kelly, Two Door Cinema Club, YUNGBLUD 
Watch Out For: BERWYN, girl in red, Holly Humberstone, Sigrid, The Struts, Wolf Alice 
Festivals have struggled this past year because of the pandemic, but not Leeds, who have gone bigger and better by adding a SECOND main stage, with a fantastic line up to say the least.
Friday includes some of the biggest names in music in the form of Liam Gallagher and Biffy Clyro headlining, but to me, its supporting acts are even more spectacular… YUNGBLUD, girl in red, BLOXX, Holly Humberstone and Machine Gun Kelly are all bound to give incredible performances, but Wolf Alice are also due to perform and trust me, they are an act you cannot miss.
Saturday sees even more excitement as some of the most exciting acts in modern music are performing. From pop in the form of Mabel, rap in the form of AJ Tracey and Aitch, and a tonne of modern indie legends such as Sam Fender, Sports Team and Nothing But Thieves. Its headliners, Stormzy and Catfish and the Bottlemen will give world exclusive performances too, and that to me is something incredibly exciting.
The final day sees the likes of Sigrid, Becky Hill, IDKHOW, Creeper, slowthai, beabadoobee, Easy Life, Two Door Cinema Club and many more performing. For me, the most exciting act is in the form of headliner, Disclosure, who are sure to get the whole of Leeds moving, and Post Malone will be sure to send Leeds Festival off with a bang during his closing set.
Leeds is an incredibly exciting festival that sounds sensational from start to finish. Perfect if you're a fan of big names but also want to discover something new.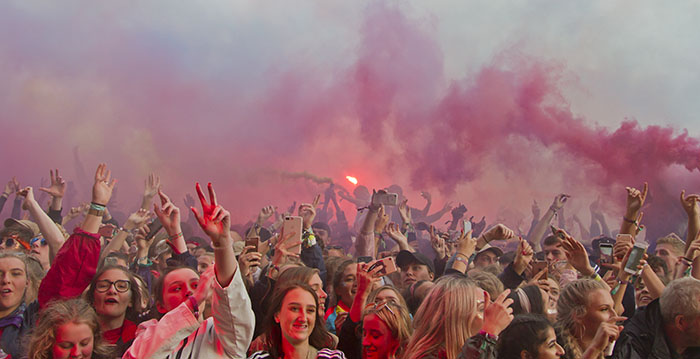 27-30 August 
Victoria Park, London
Genre: Dance, Grime, Indie, Jazz, Pop, R&B
Headliners: Bombay Bicycle Club, Foals, Jamie xx, Jorja Smith, Kano, London Grammar
Other Acts Include: Caribou, Fred Again…, Gang Of Youths, Mahalia, Nadine Shah, Pa Salieu, Romy, Tom Misch, 
Watch Out For: Arlo Parks, Celeste, Holly Humberstone, Joesef, Little Simz, Loyle Carner, Nubrya Garcia, Sons of Kemet
Despite starting in 2018, All Points East is an independent festival that has quickly become a hot favourite. In its previous two years, the likes of Nick Cave, The xx, Björk and even The Strokes have headlined, with last year's cancelled festival even scheduling the likes of Tame Impala and Kraftwerk.
This year, the festival is once again, incredibly strong, with two headliners performing every day. This one has my vote as it has one of the most eclectic lineups out there. 
Friday presents Celeste, who'll bring her soulful sound to Hackney, performing songs from her Mercury Prize nominated debut album, "Not Your Muse", as she'll be joined by R&B phenomenon Mahalia, British jazz royalty in the form of Sons of Kemet and the sensational Loyle Carner, with BRIT Award winner Jorja Smith and indie-pop polymaths London Grammar headlining the event.
Saturday sees the likes of producer, Fred again… performing alongside Tom Misch, Mercury Prize nominees Slowthai and Nubrya Garcia and Pa Salieu, who topped the BBC Sound of 2021 list. Little Simz will also be performing tracks from her highly anticipated fourth studio album, "Sometimes I Might Be Introvert", with British grime icon, Kano headlining alongside Jamie xx, whose sombre dance sounds will bring the day to a close, and with his fellow band member Romy also performing her own set, could we see a mini set from The xx here too? Who knows…?
Sunday is a full day of dance music in the form of Field Day, with tonnes of great DJs and live artists including The Blessed Madonna, Mr. Jukes & Barney Artist, Floating Points, George Fitzgerald, Prospect Music Award nominees Adelphi Music Factory and TSHA, with the day closing in the form of BRIT nominated producers, Bicep.
And on Monday (yes, Monday!), we have, in my opinion, one of the most exciting lineups this year. Featuring the unstoppable Arlo Parks (who's also performing on Saturday), Jade Bird, Nadine Shah, Ghostpoet, Gang of Youths, Caribou and Lianne La Havas, you don't things can get any better? You're wrong! Because co-headlining are two indie music legends: Bombay Bicycle Club who are dominating the UK festival scene this year and arguably one of the greatest indie-rock bands in the country, Foals.
All Points East really does have it all, and I'm beyond excited to go and see what they've got on offer.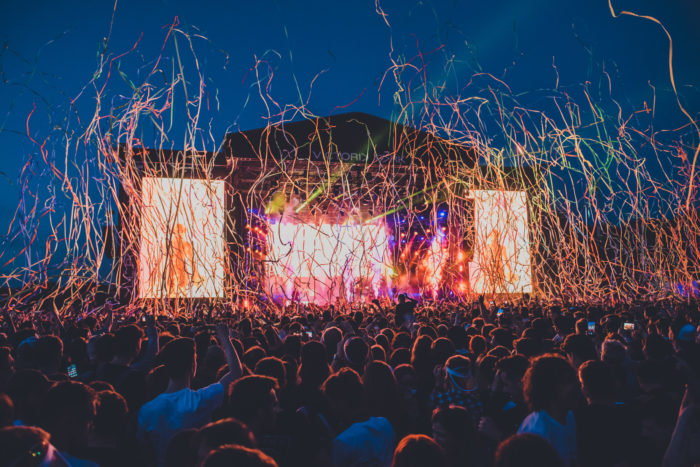 Slam Dunk
4-5 September 
North: Temple Park, Leeds 
South: Hatfield Park, Luton
Genre: Alternative, Pop-Punk, Punk, Rock
Headliners: Don Broco
Other Acts Include: A, Alkaline Trio, The Bottom Line, Bury Tomorrow, Escape The Fate, Funeral For A Friend, NOFX, State Champs, While She Sleeps
Watch Out For: Mayday Parade, VUKOVI, WARGASM, Waterparks, We Are The In Crowd
One of the greatest pop-punk festivals in the UK, Slam Dunk is back with some of the biggest names in the world of rock. From newer names such as VUKOVI, The Bottom Line and WARGASM to icons such as Escape The Fate, We Are The In Crowd, A and Mayday Parade. Featuring some sensational performances from Bury Tomorrow, State Champs, Funeral For A Friend and Waterparks, this festival is perfect if you want to revisit your emo phase (or if you haven't left it!), and with headliners Don Broco, NOFX, Alkaline Trio and While She Sleeps, this festival is going to be amazing!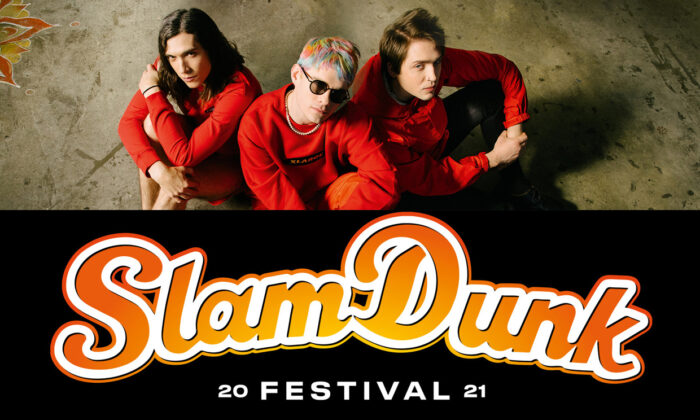 Parklife
11-12 September
Heaton Park, Manchester 
Genre: Dance, Grime, Pop, R&B, Rap
Headliners: Dave, Megan Thee Stallion
Other Acts Include: AJ Tracey, Becky Hill, Camelphat, Celeste, KSI
Watch Out For: Burna Boy, Disclosure, Eric Prydz, Four Tet, Ivorian Doll, Little Simz
Parklife is another festival that's been running strong for a few years now, and this year's lineup is even more sensational than it ever has been before. Parklife focuses more on two genres, dance music in the form of Disclosure, Eric Prydz, Camelphat, Bicep Live, Pendulum Trinity and Four Tet, and grime in the form of Little Simz, Ivorian Doll, Burna Boy, KSI, AJ Tracey and slowthai. With the headliners coming in the form of Mercury Prize winner Dave and the legend that is Megan Thee Stallion, this festival is perfect if you're up for a dance and to see some of the finest hip-hop anywhere.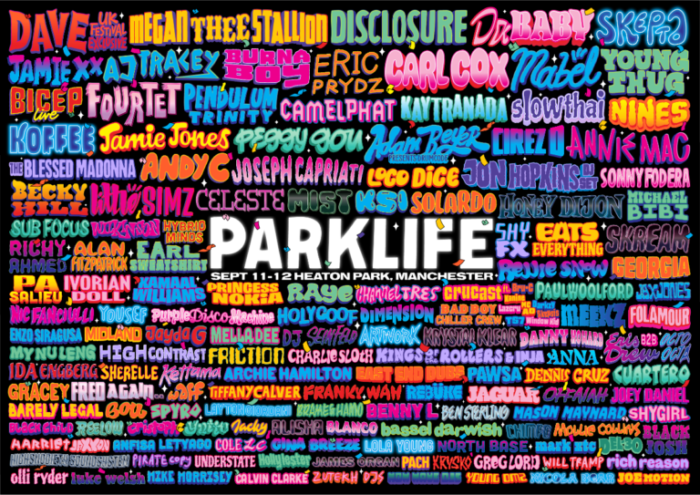 Dot To Dot
25-26 September
25th – Bristol City Centre 
26th – Nottingham City Centre
Genre: Indie, Jazz, Rock
Headliners: Sports Team
Other Acts Include: Do Nothing, Girl Band, Kofi Stone, Oscar Lang, Palace, Snapped Ankles, Sorry, S-X, Walt Disco
Watch Out For: Billie Marten, Black Honey, Smoothboi Ezra, Steam Down, Yard Act
Dot To Dot is a festival that is incredibly close to my heart. Infamous for being a festival for smaller artists, previous performers have included Lewis Capaldi, Ellie Goulding, Pale Waves, Dermot Kennedy, Tom Grennan, Nothing But Thieves, Dua Lipa and Ed Sheeran, and being the festival where London Grammar played their first-ever set, Dot To Dot celebrates what it means to be a musician.
This year, some of my favourite up and coming artists out there in the industry right now are performing. From the likes of Yard Act, Smoothboi Ezra, Steam Down and BEKA, who's just won the Prospect Music Award for EP of the Year for her debut release, "I'll Be There". The bigger artists performing include Black Honey, Billie Marten, Girl Band and Palace, and the whole thing is headlined by a band I can't get enough of… Sports Team.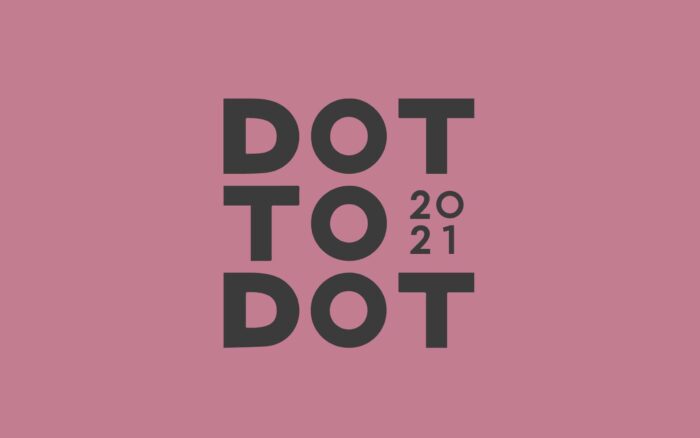 BONUS PICK:
23-25 July
Genre: Indie, Jazz, Pop, R&B, Rock
Headliners: Bastille: Reorchestrated, Bombay Bicycle Club, The Chemical Brothers, Wolf Alice
Other Acts Included: Bill Bailey, Declan McKenna, Kaiser Chiefs, Mabel, Rudimental, Sleaford Mods, Sons Of Kemet, Supergrass
Although Latitude has been and gone, I had to give this a mention. Latitude was one of the most magical festivals to have taken place this year. Its atmosphere was electric all the way through, with diversity in its music, its acts and its overall entertainment, including comedy and even theatre.
The big highlights over the weekend included headliners Wolf Alice, The Chemical Brothers and Bombay Bicycle Club, with other smaller artists taking the limelight too, including Maisie Peters, who drew a massive crowd to the Obelisk Arena just a month after announcing signing to Ed Sheeran's label, Gingerbread Man Records, Griff, who won the BRIT Award for Rising Star and Dry Cleaning, an indie band who has taken the whole country by storm. Other shoutouts go to Dream Wife, Lola Young, Joesef, Sports Team, Wet Leg and Greentea Peng. With Lewis Capaldi headlining in 2022, surely Latitude is the place to go for next year, right?
They're my picks! But where will I be seeing you this summer?