Even in 2022, it still seems utopian for many to be able to make a living from making art, from making music. But today, there are a lot of tools and ways to monetize our talent. Some are easier than others, faster or slower, and others will give you more income in the future.
My recommendation is that depending on your context and moment as a musician, use the ones you think may be more suitable for you since it is not the same if you are a musician with a lot of experience or do not have so much time in the medium. So, how to make money being a musician? In this article, we will show you how. 
How to make money being a musician?
1. Give concerts
The #1 way to make money as a musician is to play gigs. And it's the most fun way, isn't it, but it's not always the easiest. It doesn't matter if you have a cover band or an artist with original music, and it is possible to generate income by playing. You need to have a good show and a good product to sell. The article on preparing a live concert can be useful for you.
It is often difficult to find places to play, and it also depends a lot on the forums that exist in your city. It is important to be very skillful with social relations when contacting the people in charge of the venues and offering your product and show. I recommend you to have a professionally made Press Kit ready and to have social networks worked. That can be very helpful. You can rent the space -although that requires an investment on your part- and sell tickets, or you can also reach an agreement with the owners of the venues and earn a percentage of the tickets. Be careful with your deals, as you may encounter people looking to take advantage of the artists. 
2. Sell merchandise at your concerts
This works more with original music projects, but if you play covers and have a following, you could also do this. Design products with your logo and image that can be attractive to your fans: T-shirts, pens, mugs, posters, and even records. Fans like to take souvenirs of your show, and it can be a good extra income for you as an artist.
How to make money as a musician on social media
3. Sell merchandise on social networks
The same merchandise you have for concerts can be sold through your social networks or website. Take advantage of the traffic to promote your products sold through Amazon, Mercado Libre, Shopify. Don't forget to consider the shipping cost.
4. Sell records
Yes. There are still people who buy records. Although many of us no longer have a place to play them, records have become more of an ornamental and collectible object. I recommend putting QR codes or links to popular digital streaming platforms like Spotify on the product so your fans can access your music faster.
5. Do concerts via streaming
Platforms like Facebook and YouTube offer you the possibility to make live broadcasts in which you can charge admission or receive monetary contributions from your followers. I recommend you to have a good camera and audio equipment so that the virtual concert attendees have a great experience.
6. Create a YouTube channel
Nowadays, if you need to check paperhelp reviews – you go on Google, when you want to appreciate a musician – you go on YouTube. You need to have a YouTube channel where you can upload videos of your songs and concerts. Still, you can upload interesting content for your followers: your day-to-day life as an artist, video blogs, how to play your songs, etc. Be creative. Remember that currently, to apply for monetization on YouTube, the platform asks you for at least 1000 followers and 4,000 hours of public playback in the last 12 months and not having violations in breach of the Community Guidelines. So upload content and share it!
In addition, YouTube has a membership system where your subscribers can collaborate with a sum of money you decide. You should offer exclusive benefits to your fans and have closer contact with them.
7. Facebook
Facebook is currently a great platform to monetize since it offers different monetization systems:
Ads in videos:

it works similarly to YouTube, and ads are shown in your videos.

Subscriptions:

 your followers can collaborate with a monthly sum in exchange for exclusive content, a private group, and discounts.

Stars:

 during live broadcasts and videos, your fans can give you stars that translate into revenue for you.
Each of these monetization systems has different requirements that you can check on the following page: Facebook's Creator Studio.
 8. Crowdfunding campaigns
If it seems feasible, you can generate a crowdfunding campaign (also known as micro-patronage) where you ask for small or large donations from your audience to create a project, tours, an album, or whatever you can think of. I suggest you thank the fans with personalized videos or in your material to be produced and that they feel they will be rewarded for their contribution.
9. Streaming on Spotify, Apple Music, Deezer, etc
The great goal of every musician: is to generate many plays on digital platforms. That translates into income, recognition, and traffic to your social networks, but achieving this can take a long time, and you must be patient. This topic deserves its article. Expect it very soon!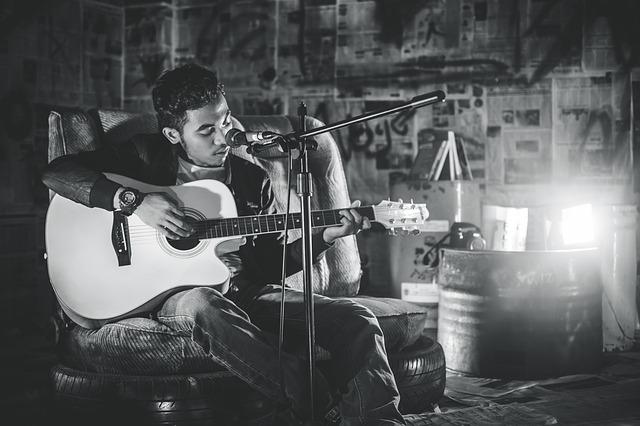 How to make money being a musician teaching
10. Give lessons
Great musicians and composers throughout history have dedicated themselves to teaching. It is a great way to make money being a musician, but I recommend you do it only if you have the vocation and you like to do it. Teaching also helps you become a better musician since teaching music forces you to study it and understand it better. You can give lessons in person in your city or online through Zoom and Google Meet platforms.
11. Create online courses
If you are good at teaching, you can produce video courses and sell them on digital platforms such as Coursera or Udemy. This requires more production time than giving individual classes, but you will generate passive income and higher amounts than classes in the long run.
12. Be a session musician
A session musician is hired to record their instrument for productions or give live concerts. Being a session musician requires a high technical level on your instrument, taking time and years of practice. It is usually a good income, and work will not be lacking if you do it professionally and with quality.
How to make money as a music composer
13. Write music for audiovisual media
If you are a composer, you can create incidental music for productions such as commercials, podcasts, short films, and even series or movies. It also requires a lot of talent and time, but it is something you can try to do.
14. Write for other artists
Also, as a composer, you can make music for other artists and generate income from royalties or sell them directly. It is also possible to do co-authorships. 
How to make money being a musician on the internet
15. Make a website
Write and create content that can be interesting for your followers. All this content can be monetized through AdSense, in which Google will pay you to show ads on your page. 
16. Affiliate Marketing
Platforms like Amazon Affiliates allow you to earn commissions for products you recommend in your networks and pages. In your publications, you can place links to the products you want, for example, the microphone or the guitar you use. If your followers touch or click on the link and buy that or other products, you can receive a commission.