Tutor John W Of DoMyEssay Names Top New Albums Of 2022 For Studying And Relaxation.
5 New Albums to Relax & Study To
It has been numerously proven that music has a unique and very powerful effect on the human brain. Studies reveal that the right music is like a full-brain workout. It can eliminate stress and anxiety, reduce blood pressure, remove pain, and also improve sleep quality, memory, and overall well-being. All in all, listening to the right music on a regular basis can also help you relax and study better at school or college. You just need to find something that works best for you!
If you also want to feel the power of music and its effect on your studies and life as a whole, you've come to the right place! In this article, an expert writer from a trusted do my statistics homework writing service for students will share with us a list of the top five new music albums that will help you relax and study better. Let's dive in!
1. Robert Glasper, "Black Radio III"
Among a variety of music genres, jazz is proven to have a unique effect on one's brain. According to studies, jazz affects all areas of brain function. It provides a soothing effect and reduces stress. At the same time, it boosts cognitive abilities and improves memory, so if you are looking for music to relax and study, then jazz is the best option, and this new album by Robert Glasper is a great pick.
This album brings together jazz, R&B, and hip-hop, creating a unique sound that both relaxes and inspires. It is a kind of music you can listen to for any purpose and in any situation and get the best of it.
2. Beyonce, "Renaissance"
We can't deny the fact that anything Beyonce does is simply iconic. The new album that was released this summer is not an exception. In the "Renaissance," Beyonce tapped into sounds she had never used before – dance and house. It makes you take a look at this artist from a different angle, but it's definitely not less inspiring than her past works.
We have to admit that this album isn't quite right for studying. Just like other Beyonce songs, the ones collected here make you want to go dance rather than work on tedious academic papers. But it's great for leisure and relaxation, though. So, even if you've got a lot of schoolwork to do, you should check out unbiased essay service reviews at EssayReviews.com to find yourself a reliable academic helper, delegate your assignments, and make yourself a music night with friends to check out this album.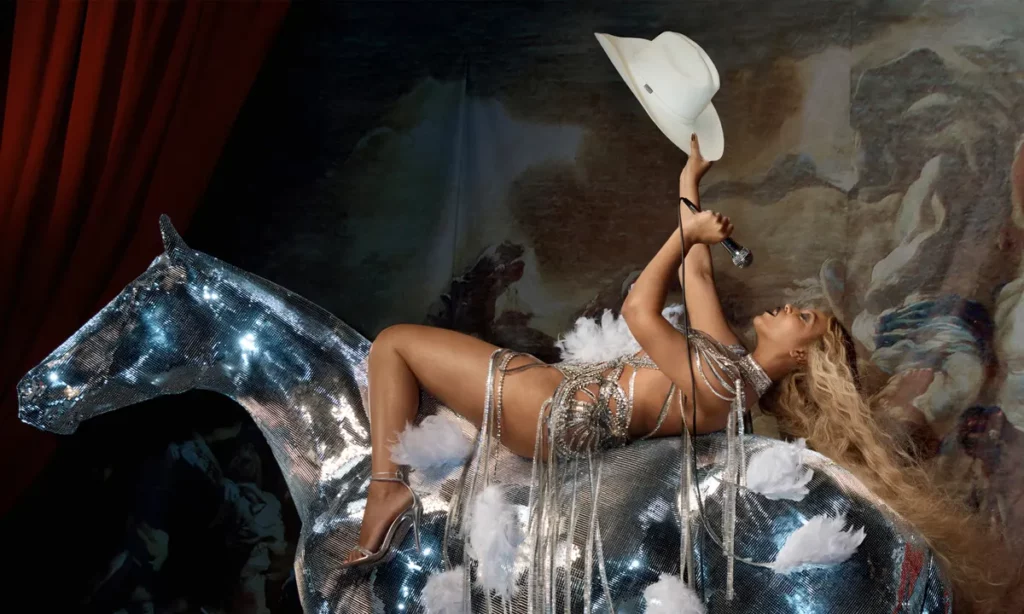 3. Yaya Bey, "Remember Your North Star"
Released this summer, this album might not be hitting the global top charts, but it definitely deserves more exposure. Yaya Bey does a great job of bringing together the vivid R&B beats and the smoothness of jazz. This Brooklyn-based artist also surprises you with her straightforward and incredibly intense lyrics that span the most important topics, such as relationships, politics, sex, and more.
The album consists of 18 great tracks in under 35 minutes. It can get you into a relaxed groove and help you stay focused during your studies. So it's an album you definitely want to check out if you haven't heard it yet.
4. Kendrick Lamar, "Mr. Morale and the High-Steppers"
Kendrick Lamar has always been among students' favorite artists. In 2017, he was even declared the best rapper alive and even became the first hip-hop artist to win the Pulitzer Prize. His last album was released as long as five years ago. All this time, we've waited to hear more from him, and he finally released "Mr. Morale and the High-Steppers." This album is deeply personal, probably the most conscious in the artist's entire career.
This album really has everything from meaning and consciousness to honesty and boldness. And it has a unique vibe that can't leave anyone indifferent.
5. Banks, "Serpentina"
Banks is a rather new name in the music arena. But she's leveling up at lightning speed. Her previous albums won over the hearts of listeners thanks to the bitterness and boldness of her heartbreak expressed in her music. This new album is very different, though. In "Serpentina," Banks no longer sounds heartbroken. Instead, it looks like she came back born anew and even stronger than before.
This album is also full of emotions and unique vibes, but they are not sad. Instead, there is a lot of power, consciousness, and love in her new songs. Thanks to this atmosphere and smooth, gentle sounds, this album is also great to listen to when relaxing or studying. Be sure to give it a try.
The Bottom Line
The power of music is indeed huge. It can heal a broken heart, inspire great accomplishments, help you relax, and even make you a better student. All you need is to find the right one.
In this article, we told you about some of the greatest albums of 2022 to which you can relax and study. Be sure to check out each of these albums to see which feels right to you!