Phil Collins Of EssayService On The 10 Biggest Broadway Shows This Fall
Broadway is treating the audience with amazing shows this fall. From the revival of Arthur Miller's classic play to avant-garde solo comedies—there is a lot to look forward to! If you want to learn more about the new shows, this article is for you! Read on for ten Broadway shows making their debut in the upcoming months. 
1776
The famous American musical 1776 is on stage again. This time it is an all-female and trans/nonbinary revival brought to us by Diane Paulus and Jeffrey L. Page. The show takes the audience back to the times of the American Revolutionary War and the signing of the Declaration of Independence. Well-rounded, human, surprising, and powerful—1776 has it all. Opened October 6th
Death of a Salesman
Death of a Salesman, starring Wendell Pierce and Sharon D Clarke, gets a new powerful interpretation on the Broadway www. Arthur Miller's classic play is viewed through the lens of an African American family. 
This production is particularly of interest to students who are into arts and literature. If you want to explore how it reimagines the original play or dig deeper into the African American perspective of the show, a professional paper writer from a Canada essay writing service can assist you with research. It's a good opportunity to think critically about the work and analyze its artistic choices. Opened October 9th
Piano Lesson
Save the date for this limited-run revival. LaTanya Richardson Jackson explores the Black experience in her show The Piano Lesson through the story of a brother and sister who have to decide the fate of their family heirloom. An old piano allows them to look back into the history of their ancestors decade by decade throughout the 20th century. Starring Samuel L. Jackson and Danielle Brooks, this Pulitzer Prize-winning play is something you can't miss! Opened October 13th
Walking with Ghosts
This critically acclaimed show is now on Broadway. Gabriel Byrne, a Golden Globe winner and Tony nominee, is presenting his solo show this October in Music Box Theater. The production is his autobiographical reflection on his childhood in Ireland and his way to being an acknowledged star. Opening October 18th
Topdog/Underdog
Visionary director Kenny Leon brings Suzan-Lori Parks' play to Broadway. This Pulitzer Prize-winning story is about two brothers and their identities. Intelligent, darkly comic, and exciting—this show will broaden your horizons. Too busy with coursework to visit the theatre? Consider checking EssayService reviews to find a homework helper. You definitely won't want to miss the revival of the American play masterpiece of the 21 century. Opening October 20th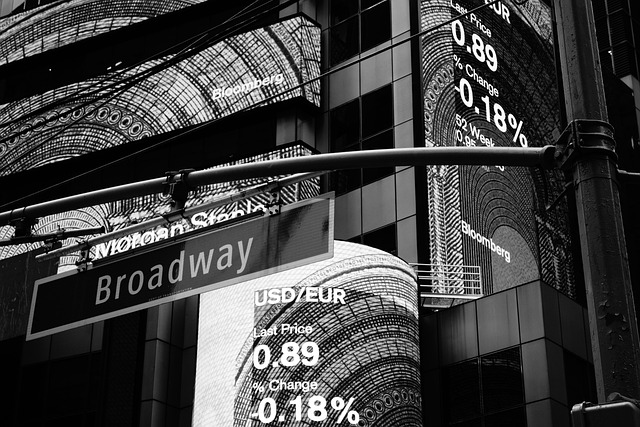 Almost Famous
The month of November starts with the opening of the musical Almost Famous. It is based on the iconic movie of the same name. This semi-autobiographical story tells us about William Miller, a young journalist who gets to go on the road with a rock-and-roll band. This journey allows him to rediscover his love of music, the meaning of friendship, and his role as a writer. Opening November 3rd
Kimberly Akimbo
If you enjoyed Shrek: The Musical and Rabbit Hole, take a look at this hit brought to us by the same creators. The main character, Kimberly, looks 72 because of her aging disease when, in reality, she's a teenager. This bittersweet story encourages you to rethink the role of age while enjoying family secrets and funny adventures. It's no surprise that Kimberly Akimbo is often referred to as the best musical of 2021. Now that it is on Broadway, don't miss a chance to see it! Opening November 10th
Mike Birbiglia: The Old Man and the Pool
Another solo show on Broadway this fall was created by talented comedian Mike Birbiglia. If you need a good laugh, you have to see it at the Vivian Beaumont Theater at Lincoln Center. This endearing show makes you think about life and death and contemplate: What's next? A good comedy with profound reflections, can you think of a better blend? Opening November 13th
& Juliet
A long-awaited premiere, & Juliet is a "what is" story that explores what would happen if Juliet stayed alive at the end of William Shakespeare's play. It is a light, refreshing musical with an unusual perspective that immediately captures your attention. The music and lyrics of the production were created by Swedish pop artist Max Martin while the flipped script was written by Emmy-winning writer David West Read. Opening November 17th
A Christmas Carol
To welcome the start of the winter season, A Christmas Carol makes a holiday run on Broadway. Have you ever seen an actor take on 50 roles in one play? No? Then Michael Arden's A Christmas Carol is a must–watch show. Jefferson Mays makes a spectacular solo version of the timeless story where he plays all the characters. Opening November 21st
The Bottom Line
A lot of incredible shows are hitting Broadway this fall. It is a mind-bending mix of classic revivals, spectacular musicals, and star-studded productions. The amount of exciting shows is dizzying. Enjoy!