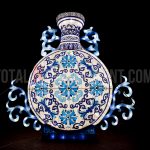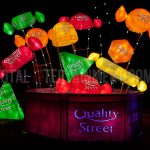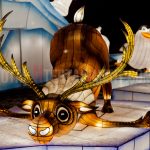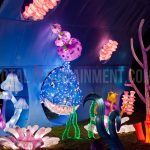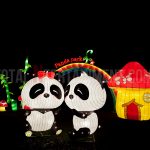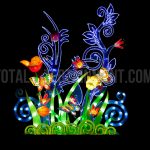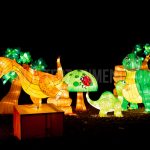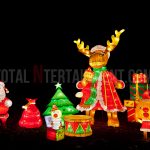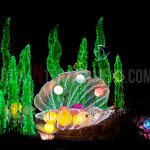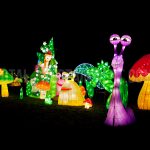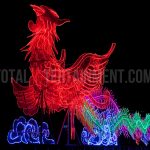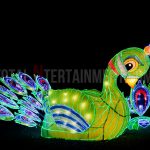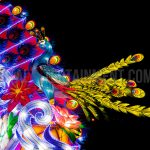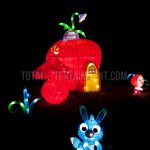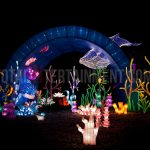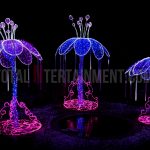 Photo Copyright © Jo Forrest
For a magical Christmas experience, why not head to the Magical Lantern Festival being held this year in UK locations in London, Birmingham and Leeds as well as Scotland. Bigger and better than ever before, the setting for this year's Yorkshire festival is the stunning grounds of Roundhay Park in Leeds.
This years themed Lantern Festival illuminates Roundhay Park again. Turning it into a spectacular fusion of dual cultures, vibrant colours and artistic sculptures. As you prepare to enter a magical experience, you will discover life-size and larger than life lanterns. They come in all shapes, sizes and forms. They range from Polar Bears on ice to a magnificent giant Chinese Temple of Heaven lantern recreation.
The festival not only wows visitors with its beautiful hand sculptured lanterns, the entertainment area adds another dimension. This is a wonderful night out with a food and drink area, tipi bar and Santa's Grotto. There are also a few fairground rides for children and a merchandise marquee where visitors can buy souvenirs of their experience to take home. There is no better family friendly festival to visit this Christmas.
The festival is on until the 01/01/2018 and you can purchase tickets here