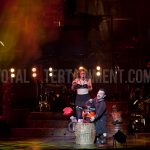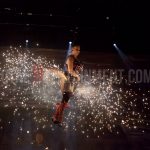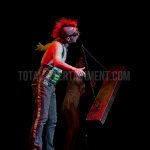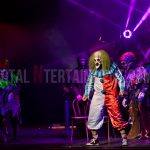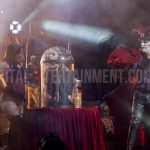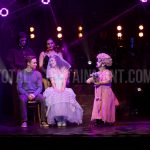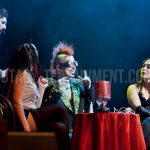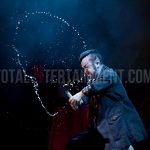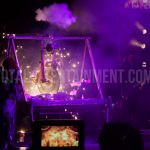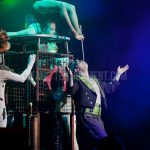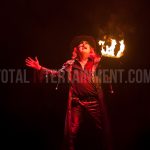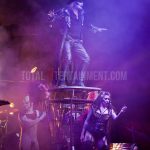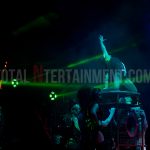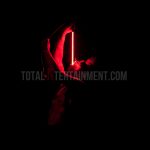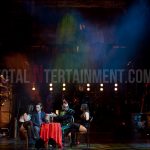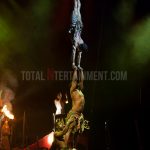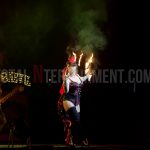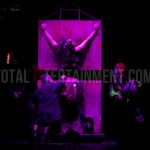 Photo Copyright © Jo Forrest
The past two years have been incredible for the history of The Circus of Horrors.
Performing in a huge amount of Theatre's, as well as at Festivals. Jetting around the globe visiting and performing in many countries including; Finland, Holland, Germany, France, Belgium (twice), Japan, Hong Kong, Ireland, Italy, Jersey and Russia.
In June 2017 they performed at 'The Isle of White Festival. Before returning to the Fuji Rock Festival in Japan after a 14 year break.
Playing alongside us were some great acts, including; The Foo Fighters, Muse, Noel Gallagher's High Flying Birds and Motorhead; in one of Lemmy final gigs.
They have performed twice in 2 years at Scotland's Belladrum Festival. As well as at the 'Beautiful Days Festival and at Download Festival. There they played along side; Rammstein, Iron Maiden, Black Sabbath, Five finger Death Punch, Aerosmith and Rob Zombie. Not forgetting their annual visits to The Great Dorset Steam Fair. One of their proudest achievements happened when The Circus of Horrors became Britain s greatest circus export. They appeared in the 3,700 capacity Stadium Live at the heart of Moscow. Becoming the first UK circus ever to perform in Russia.
To give this some perspective they did 5 shows in 'Stadium Live' then just a few days later the 'Prodigy did 2 shows' in the same venue. It was a huge success with mass amounts of media coverage. They were on every news programme. Politicians called for them to be banned but the alternative people of Moscow still turned out in their droves.
Both tours as normal started in Wookey Hole. The tour though also included a larger version of the show when we appeared for 10 nights in the 1350 capacity Moscow State Circus big top. This had had been built in London's O2 complex and re-titled 'Circus of Horrors Extreme. Again a huge success with the show amplified with 'Planet Circuses brilliant 'Globe of Death riders. Five whirlwind bikers revolve at break neck speed inside a mesh globe, which then splits in two. Riders rotating above and below the gap in the cage. They also added the amazing 'Wheel of Death. This was a flash back to 1995/6, when Willie Ramsay and Jeff Jay performed the act at the birth of The Circus of Horrors in Glastonbury and beyond. There was also shows RAI in Amsterdam, Jersey, Belgium twice and Germany.
In addition to the tours there is a release of a DVD of our Zombie tour and a new CD Something Wicked this Way Comes. Not forgetting front page news when we killed off our Killer Klown and when Doktor Haze stood to become an MP in the 2017 election.
Great tours, Great performances and Great audiences, with every review 5 stars and almost every-night a standing ovation.
The tour returns in 2018 with dates already being announced through to March. You can check out the full tour dates here and, for Northern COH fans, here's where you can catch Dr.Haze and Co near you..
6th February – York, Grand Opera House
8th February – Liverpool Empire
9th February – Newcastle Tyne Theatre & Opera House
10th February – Barrow, Forum
28th February – Manchester, Palace Theatre
1st March – Sheffield City Hall
2nd March – Halifax Victoria Theatre
3rd March – Sunderland Empire
6th March – Barnsley Metrodome
21st March – Warrington Parr Hall
22nd March – Preston Guild Hall