Established as the definitive new music discovery weekend that points the way to the future of the music industry we know today, Sound City continues to build anticipation ahead of its 15th Anniversary celebrations with full details of its Sound City+ Conference – taking place from Friday 29th April and kickstarting the festival weekend with a full programme of insights, discussions and panels pointing towards the future of the music industry.
Taking place in 2022 across 4 venues FACT Liverpool, LEAF, Phase One and The Jacaranda in Liverpool City Centre, Sound City+ is an unrivalled conference weekend full of cutting-edge discussions, insightful panels & debates and the perfect melting pot for influential industry leaders to come together to learn and discuss the future trends and paths coming to shape the wider music world. Its 2019 edition saw over 2,000 delegates converge on the city, with over 90 different speakers from over 30 countries bringing their knowledge and learnings to the conference – for a unique opportunity of global collaboration and discussion.
The first opportunity for the UK industry to collaborate for a day full of discussions and insights in 2022, this year's programme tackles the key issues and opportunities that face the music industry in the years ahead. Curated in collaboration with the celebrated minds and champions of AIM (Association Of Independent Music), this year's conference covers a vast array of topics and discussion points – from the perspective of artists, labels, vital industry programmes and much more. From AWAL ACADEMY bringing their AWAL Expert Sessions to the Conference for a series of talks, panels and in conversation moments, to festival partners Keychange diving into panels on gender equality and safe spaces in the music industry – every topic and talking point is covered at an event vital for those not only working in the industry but looking to make that next step in their own careers, whether that's behind or in front of the microphone.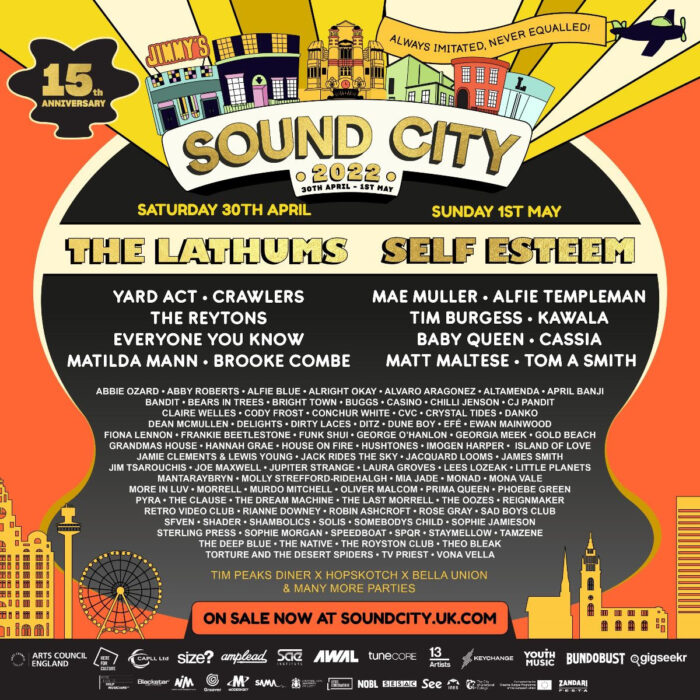 Highlights announced include:
The AWAL Academy Expert Sessions
Responsible for some of the most innovative steps seen in the recorded music industry over the past few years, AWAL will bring their expertise to the Sound City+ Conference – co-curating a series of sessions/talks. The artist services company will be sharing their insights and expertise over a number of different programming across the day, including:
How To Smash It On Streaming Services (hosted by Francesca Burton) With Robin Richards (Manager, Global Commercial Partnerships at AWAL) & Joel Borquaye (Editor at Spotify)
How do I get my message across on social platforms? (hosted by Aaron Bogucki) Lisa Young In (Manager Audience Development at AWAL)
Meet The Manager – A Conversation With Rob Swerdlow (with Stephanie Achigbu (AWAL)
Who's listening? How we Grow an Audience! (hosted by Aaron Bogucki) With Joe Edwards (Director, Marketing at AWAL), Francesca Burton (International Marketing Director, AWAL)  and Corbyn Asbury (Youtube)
Sound City 2022 takes place between April 30th-May 1st 2022 Liverpool City Centre
Sound City+ Conference takes place on Friday April 29th and throughout the weekend across multiple venues including FACT Liverpool, Phase One, LEAF and The Jacaranda
Tickets
Tickets for Sound City 2022 are available at:
https://www.soundcity.uk.com/
Prices start at:
Weekend Tickets: £39.50
Saturday Day Tickets: £25