SUZI RUFFELL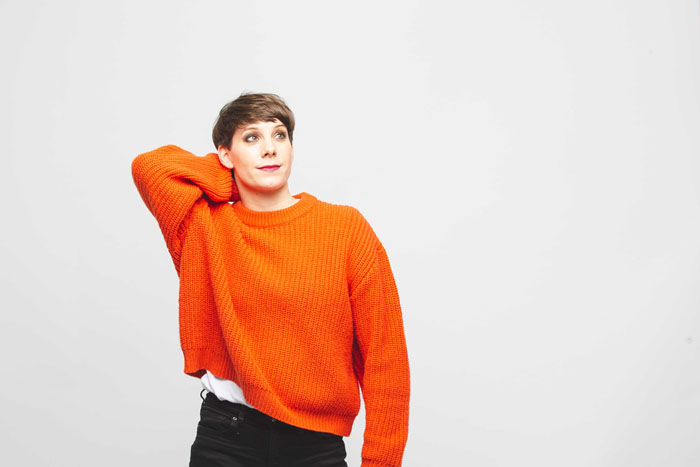 The last twelve months have been massive for Suzi Ruffell, with a smash-hit, sell-out UK tour, heaps of television appearances (including Live at the Apollo and Mock The Week), and she's even learnt how to make the perfect lemon cake. She is also a regular on BBC Radio 4's The News Quiz and The Now Show, and co-hosts the hit podcast Like Minded Friends with chum and fellow stand-up Tom Allen.  Other TV credits include Roast Battle, Ultimate Worrier, Hypothetical, Stand Up Central and Suzi Ruffell Live From The Comedy Store.
Ruffell has made a name for herself by turning tragedy and anxiety into big laughs. This year she is actually happy. This show answers the question: are all stand-ups at their best when they are miserable? Fingers crossed no!
Of course, the world is still completely f**ked – so don't worry, it won't be too joyous. A mix of storytelling, observations, a dash of social politics and a lovely routine about a smear test. This show has everything.
Come and see what all the fuss is about! 31st July – 25th August (not 12th Aug), TICKETS: www.edfringe.com
SUSIE MCCABE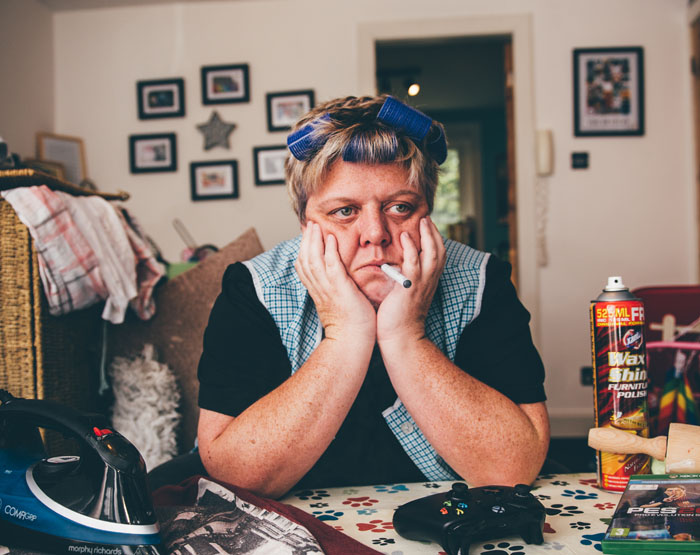 Susie McCabe is back at the fringe with her new show: DOMESTIC DISASTER.
After her life falling apart, Susie has had to start again… only to find out she is completely useless at all things domestic, while her life is currently in full-blown disaster mode. And to top it all, she's back living with her parents as a fully-grown adult. Not an ideal situation, to say the least.
This eternally-90s teenager is struggling to get on board with dating and new relationships in an ever-changing society, but experiencing afresh some good old-fashioned internalised misogyny within her family to boot. As she adapts to changes, Susie asks: how can we make this world a more improved and healthier place for young women? Can we hold up a mirror to the women we are at this present moment, and will that help them? Whatever the answer, Susie's domestic shortcomings will at least provide some heartfelt laughs and lighten the mood somewhat!
Susie McCabe's rise through the ranks of stand-up has been nothing short of meteoric. Her brilliant storytelling, acute observations and killer punchlines have made her one of the most sought-after performers in the UK. She has supported the likes of Jason Manford, Ardal O'Hanlon and Stewart Francis on their national tours.
Susie is also a firm festival favourite. With four sell-out shows at the Glasgow International Comedy Festival, she continues to be the fastest-selling artist at the event. 2019 will see her make her much-anticipated return to the Edinburgh Fringe.
31st July – 25th August (not 12th Aug) TICKETS: www.edfringe.com
SIMON EVANS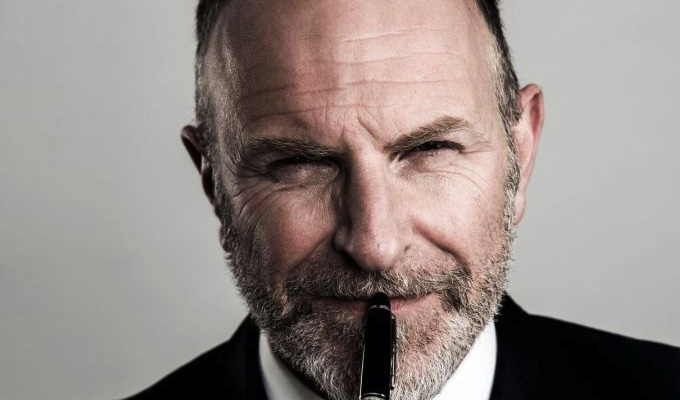 Following on from last years' Genius 2.0, Simon Evans presents another 'magnificently pessimistic' (The List) look at modern life and what the hell has gone wrong, in his brand new show Dressing For Dinner.  This year, in a similarly splenetic vein, he scrutinises the departure of tradition, convention and formality from life – public, private and especially domestic. 
His children's refusal to change into a clean shirt for dinner on weeknights, a neighbour's boy who addresses him cheerfully by his Christian name, the replacement of barber shop pornography with Star Wars memorabilia, and tattooing journals, and the strange pricking of tears that sting his eyes when he enters a hardware shop and encounters an elderly man in a three-quarter-length brown cotton coat who might indeed be able to lay his hands on either fork handles or four candles. All signs that life is losing its edges. 
Exhibits will be presented, and a case will be made. Questions will be taken, and a verdict will be reached.  Digressions may, however, also be made. 
TICKETS: https://www.assemblyfestival.com/whats-on/simon-evans-dressing-for-dinner/book-now
ROSIE JONES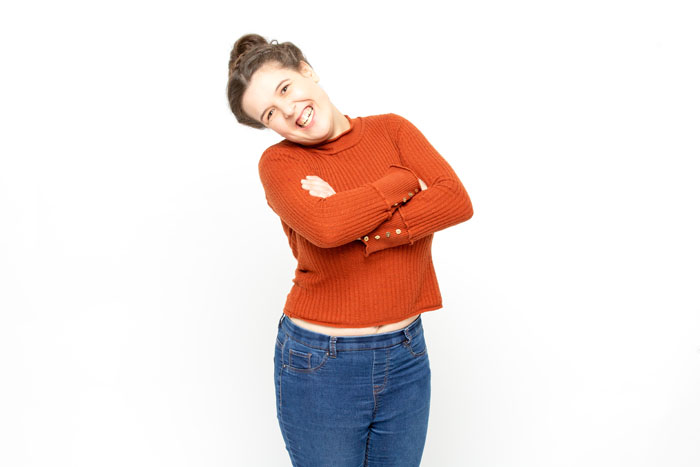 After a sell-out, highly acclaimed debut hour, Rosie 'triple threat' Jones returns to the Fringe with a big question: "Am I backwards, or are THEY?". She explores the hilarious difficulties of navigating the world whilst being the only disabled, gay, northern comedian with quite the penchant for sexual aggression.
With her debut show being included in the British Comedy Guide's 'Best-reviewed Edinburgh Fringe Shows 2018', Rosie's second hour is certain to be a hit!
Not forgetting her comedy writing roots, Rosie is busy working on a couple of sitcoms and writing for the hit Netflix series Sex Education.  There seems to be no end to Rosie's talents, as she is also an incredible actor – most recently making her primetime debut as Serena in a Silent Witness two-part special.
31st July – 25th August (not 12th Aug) TICKETS: www.edfringe.com
NIGEL NG
Nigel Ng (as seen on Comedy Central's Standup Central and Roast Battle) takes you on a joyous romp through his life in the UK as
a Malaysian immigrant. See him tackle topics close to his heart, both big and small, from "How to retain one's cultural identity when in a foreign land?" to "Is Wagamama's actually Asian?". Tipped as 'One To Watch' in 2019 by Chortle.
Tipped as 'One to Watch' in 2019 by Chortle, he can now be seen performing in comedy clubs all around the UK and Europe.
31st July – 25th August (not 12th Aug) TICKETS: www.edfringe.com
NICK HELM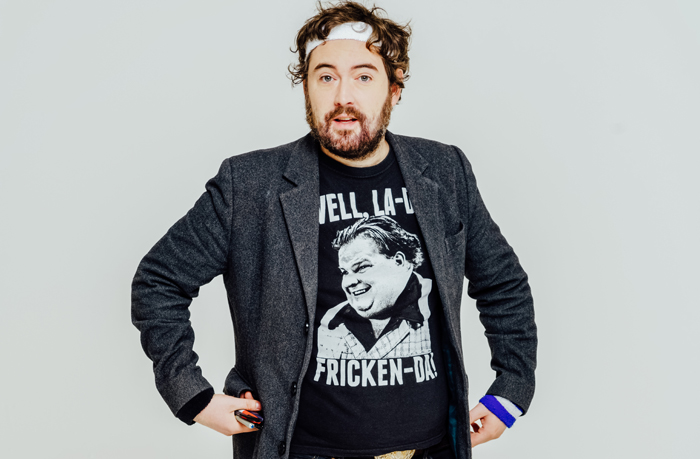 After 6 years away from Edinburgh and ahead of his National Tour, Helm is back at the fucking Fringe with a full Edinburgh run of his new show to remind the world what they've been missing out on. Resurrected from the ashes, come and witness two-time Edinburgh Comedy Award Nominee and International Treasure in Waiting shake his ass, sing some songs and right some wrongs. You don't deserve this... 
From October, Nick Helm will be taking PHOENIX FROM THE FLAMES on tour around the UK and Ireland.
Tickets: https://www.pleasance.co.uk/event/nick-helm-phoenix-flames/performances
We also have Nick Helm's Musical B-Movie, Drive-In Horror Anthology Tribute I THINK, YOU STINK! has risen from the grave and back at the Fringe for the first time since 2008. A labour of love for Nick over the last ten years, this show has been reworked and rewritten to be re-enjoyed at this year's Festival.
Join the Master of Mayhem as he drags you kicking and screaming to the very depths of Hell and back on this Macabre journey where along the way you will bare witness to the horrifying tale of 'Two Little Girls', meet the 'The Tesco Chain Store Manager' and cower at the feet of Satan Himself in the ultimate 15 minute Rock Opera 'Boyfriend From Hell'.
Tickets: https://www.assemblyfestival.com/whats-on/nick-helms-i-think-you-stink/book-now
MARLON DAVIS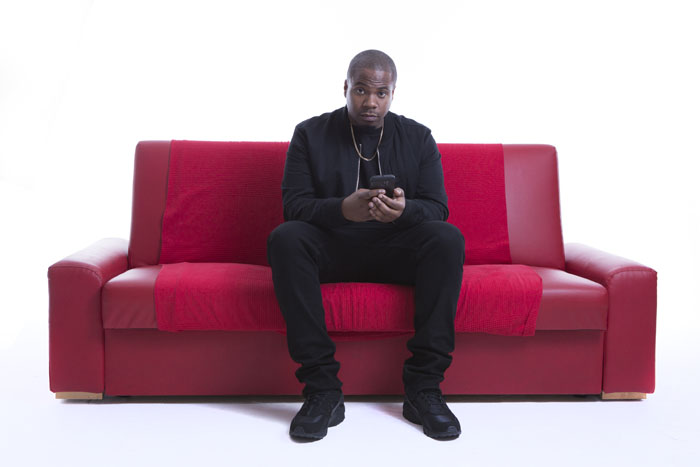 Following a near-fatal, life-changing accident, comedian and actor Marlon Davis returns to the Fringe with his new show EMOTIONAL BLACK MALE.
Three years ago, Marlon was involved in an accident which left him comatosed – and he was lucky it wasn't worse. His frontal lobe was damaged, he suffered three brain haemorrhages, and experienced temporary aphasia (inability to speak or understand speech) as a result. All in all, not the usual basis for comedy show material.
As Marlon began to recover, however, he was forced to relearn much of what he had previously taken for granted – and this included his own notion of himself. As his physical health turned a corner and he saw a light at the end of the tunnel, the question had to be asked: "Do I continue being this happy-go-lucky, carefree person or am I now 'woke' as a result of traumatic experience?"
And now, in Marlon's gripping new show, he'll divulge the answer as best he can…
This year sees Marlon make his much-anticipated return to the Edinburgh Fringe Festival with his brand-new show, Emotional Black Male.
31st July – 25th August (not 12th Aug) TICKETS: www.edfringe.com
MARCUS BRIGSTOCKE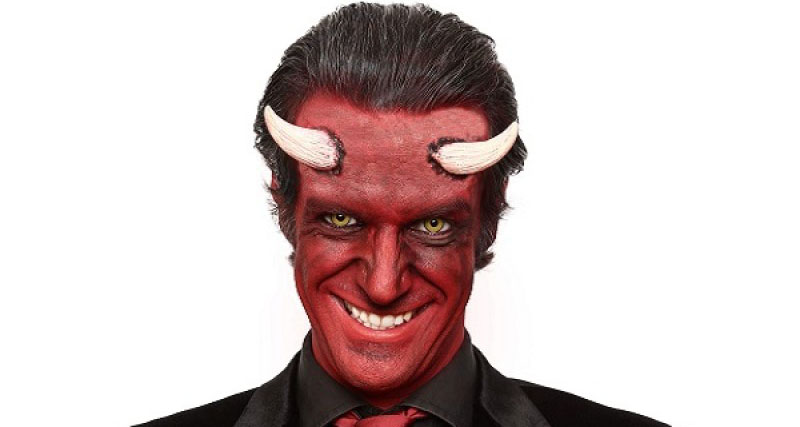 Debuting at last year's Edinburgh Festival to rave reviews and sell-out crowds, followed by a UK-wide tour in the autumn and winter of 2018, Devil May Care returns to the Fringe this August!
As we divide each other up into more and more unpleasant categories of evil, it is time to establish, once and for all, what is good and what is bad.  And who better to arbitrate in these challenging, divisive times than Lucifer himself?
The Devil no longer runs Hell day-to-day. He's retired now, and plays Golf at Mar-a-Lago, but the Dark Lord is still on the board of The Underworld and attends a bi-annual meeting to advise on how to make eternal damnation sustainably hot, how to keep a thousand minions on zero hours contracts, and what to do about Jacob Rees Mogg.
This is Marcus's first character-driven stand-up show, performing in the full horns, tail and malevolent grin of Milton's fallen angel Lucifer in Paradise Lost. It'd be a sin to miss it!
31st July – 25th August (not 12th Aug) TICKETS: wwwhttps://www.edfringe.com/.edfringe.com
KELLY CONVEY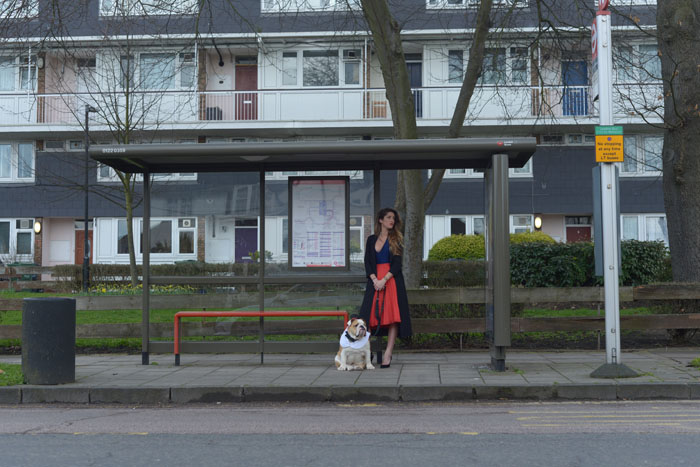 If you had met 15-year-old Kelly Convey, a chav from Chatham with the jewellery and temperament of a pirate, you would've never imagined that 15 years later she'd be a high-flying executive. 
Kelly had come so far, going from Chatham to Chateau Latour in a small number of years and then – inevitably – falling straight back on her arse again. Yet wine's loss is comedy's gain, because now, since getting fired, Kelly threw herself into the world of standup and now's her chance to tell the world all about it. Comedy truly was Kelly's calling, and it turns out, her inner chav was the reason she found it!
Her meteoric rise in comedy has not gone unnoticed. Starting in 2016, Kelly has reached the finals of a number of big comedy competitions. Now, embarking on her third year, she's supporting Alan Carr and Russell Kane on tour – as well as bringing her debut hour TELEPHONE VOICE to the Edinburgh Fringe. She has also worked on various UniLAD projects, appeared on Comedy Central's Achievement Unlocked, and featured in Channel 4's hugely popular First Dates.
Big things are certainly in store for this Chatham girl done good.
31st July – 25th August (not 12th Aug) TICKETS: www.edfringe.com
JOANNE MCNALLY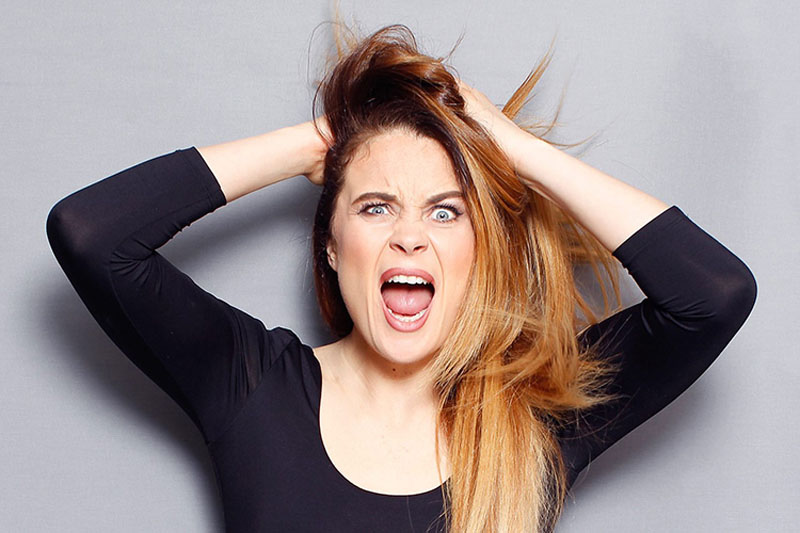 Ireland's comedy sweetheart (self-titled) and Dublin Fringe Best Performer nominee Joanne McNally is returning to Edinburgh on The Prosecco Express, fresh from her sell-out Irish tour and Soho Theatre run. As seen in Sharon Horgan's Women on The Verge (UKTV) and The Tommy Tiernan Chat Show (RTE).
Joanne is lost (not physically, she knows exactly where she is: she's in Leith). But adopted at six months old, she has no real sense of who she is. She has never looked like anyone and the life she's wearing doesn't fit very well, so Joanne wants a rock-solid blueprint to follow. What is she supposed to be doing with herself?
What if she actually comes from an incredibly powerful pastry dynasty and is missing out on her fate to invent the new cronut? Or what if she comes from a long line of successful alcoholics, and that's why she horses Prosecco like a steam train? In the words of our great Big Brother philosopher Nikki Grahame: WHO IS SHE?!? She needs to find her bio parents – surely they'll have all the answers and that will fix everything. What Joanne doesn't realise, however, is that once she opens that big, strange door she can't close it again. Mainly because she's double jointed in both hands (and while we're on the topic, whose fault is that?) Joanne's on a mission to find out how DNA and destiny works, and now so are you. 
TICKETS: https://www.assemblyfestival.com/whats-on/joanne-mcnally-the-prosecco-express
JAKE LAMBERT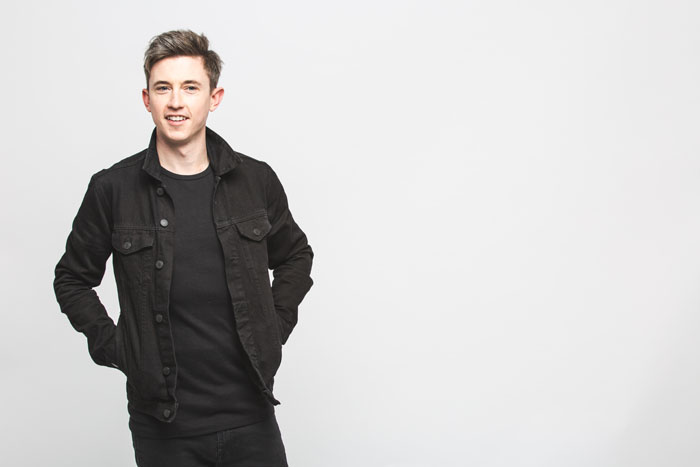 Jake Lambert returns to Edinburgh with his second show: Never Mak The Same Mistak Twice – a show all about his mistakes (he was going to do a show about his successes, but neither of them were very funny).
Jake's had a big year: after his first TV appearance he had a stalker, moved in with his girlfriend (not the same person) and is trying his best to not mess it up, and to be a better person. So then… now, once and for all, it is the right time to go back and learn from his mistakes.

One thing he's already learnt is that he does not want children; a decision that people find quite hard to understand, yet very easy – somehow – to disagree with, question and condemn. Quite a tough show for a man described as 'repressed' by his girlfriend, reviewers, and anybody who knows him. But he's willing to change, and not mak the same mistak twice. 
31st July – 25th August (not 12th Aug) TICKETS: www.edfringe.com
IVO GRAHAM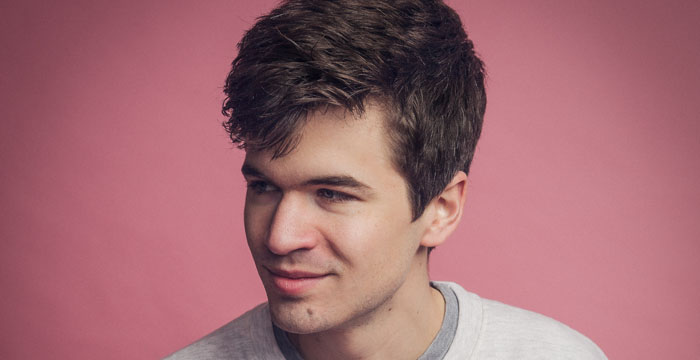 Ivo Graham's last Edinburgh show left things on something of a cliffhanger. His young person's railcard had expired, he'd got engaged to his girlfriend, and they were gearing up to start trying for a baby. So let's get this out of the way early: yes, he has indeed managed to secure himself one of the new 26-30 'millennial railcards'. Did you really think he was going to let that goldmine pass him by?
In other, lesser, news, the train of Ivo's daughter has indeed left the station of her mother's womb, on a one-way journey to the general joy, maturity and self-improvement of both her parents (drivers?). Now, rather than taking the year off so thoroughly recommended by close family, other comics and several big dogs at the Ealing NCT, Ivo returns to the Fringe (his ninth, for God's sake) to reflect on the past year in a stand-up show that juggles enough emotional articulacy and gleeful juvenility to delight doting fogies and frivolous commitmentphobes alike.
31st July – 25th August (not 12th Aug) TICKETS: wwwhttps://www.edfringe.com/.edfringe.com
DOUBLE DENIM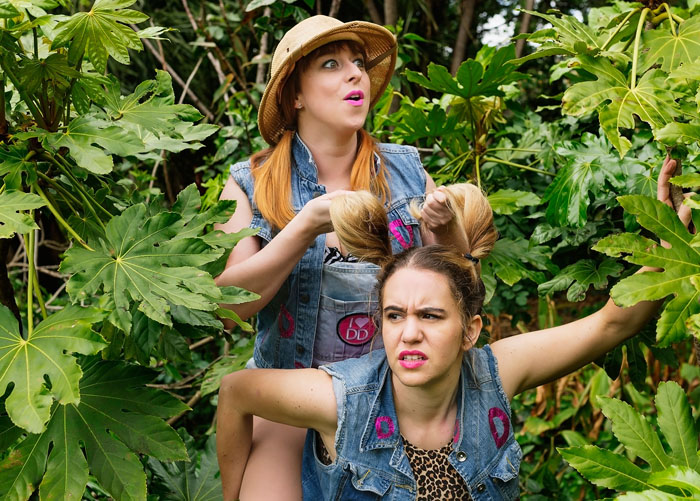 Part safari party. Part murder mystery. All denim. Award-winning idiots Michelle Brasier (of Aunty Donna fame) and Laura Frew bring you part two of the Double Denim journey: a celebratory cruise through the teenage years to avocado days.
This is every contiki tour that has ever gone wrong. This is Jumanji meets Absolutely Fabulous. No map, no shame, probably a little bit of Dwayne 'The Rock' Johnson. Bring spare knickers, it's going to be a very cool party. Double Denim Adventure Show conjures up all the joy and angst of your teen years with none of the innocence. Quintessentially Gen Y in its themes and delivery, this award-winning show allows us to do what many have wished for: revisit our youth with the wisdom of age.
Their second show, Double Denim Adventure Show, debuted at Adelaide Fringe 2018, going on to play to sell-out audiences and earning them another Golden Gibbo nomination – as well as the Melbourne International Comedy Festival's Directors' Choice Award in 2018.
31st July – 25th August (not 12th Aug) TICKETS: www.edfringe.com
CRAIG FERGUSON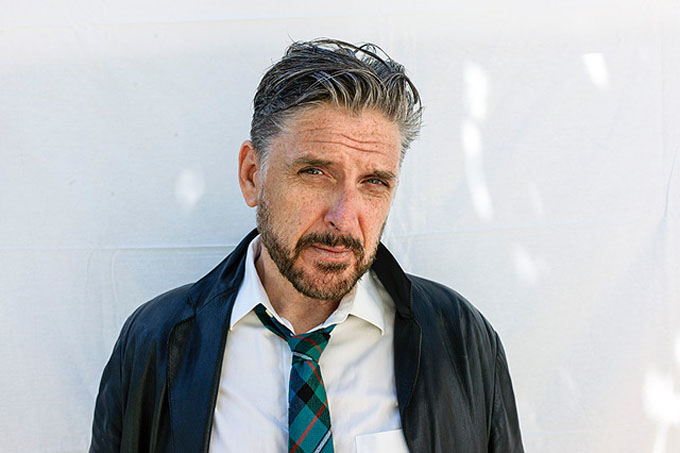 Craig Ferguson, the Grammy-nominated, Emmy and Peabody Award-winning star of CBS' The Late Late Show with Craig Ferguson and SiriusXM's The Craig Ferguson Show, brings the wildly successful Hobo Fabulous to the Gilded Balloon for its European premiere – marking Ferguson's first UK stand-up show in over 25 years! Featuring 100% all-new material, for one night only at the Edinburgh Playhouse.
Of his return to Edinburgh, Ferguson said: "what the world needs now more than ever is an ageing, unhinged vagrant travelling from place to place ranting nonsense into a microphone!
Further information & tickets: £23 – £30   https://gildedballoon.co.uk/programme/craig-ferguson/
CHRISTOPHER MACARTHUR-BOYD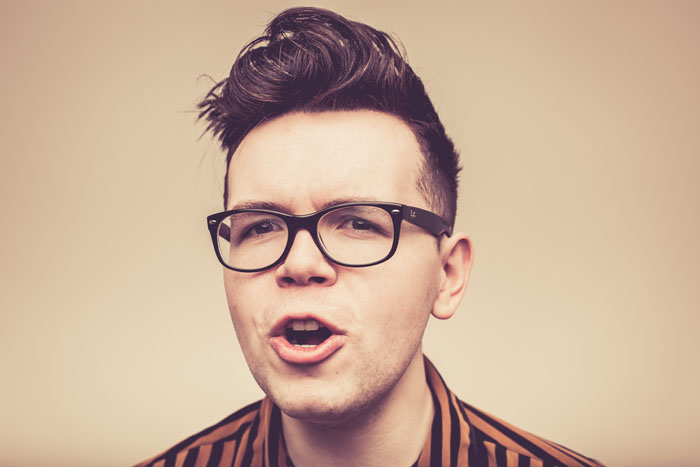 Born and bred in Glasgow, Christopher Macarthur-Boyd is a rising star on the stand-up scene. This festival, his new show Dreamboat sees Christopher fresh out of his mum and dad's house and into a flat with his Australian girlfriend, where he finds himself to be the voice of 'Generation Rent'. Expect jokes about empty nest syndrome, gentrification, landlords, classlessness, and breakfast cereal.
Christopher has recently appeared as a team captain on BBC Two Scotland's Whiplashed, and is currently fronting the BBC Scotland sketch series Up For It. He is also a prolific contributor to the BBC's Short Stuff as a writer, performer and director, and has made appearances on BBC Radio One's 24 Hours, BBC Radio 4 Extra's Stands Up At The Fringe, and 5 Live in Edinburgh with Nihal.
In the near future, CMB will be appearing in BBC Scotland's Comedy Underground and BBC Radio 4's Fred at the Stand.
31st July – 25th August (not 12th Aug) TICKETS: www.edfringe.com