Review by  Jo Forrest
Having original been devised and directed in 1977 by Mike Leigh, the 2019 adaption of the hit comedy about middle class life in the '70s, Abigail's Party, took to the road with a cast including Jodie Prenger and Rose Keegan.
The show opens with Beverly played by Jodie Prenger getting ready to host a welcome party for the neighbourhood newcomers, Angela (Vicky Binns) and Tony (Callum Callaghan), who moved in to their new home two weeks prior. Set in Beverly's living room, she dances around preparing for the guests and waiting for her husband Lawrence (Daniel Casey) to arrive home from work.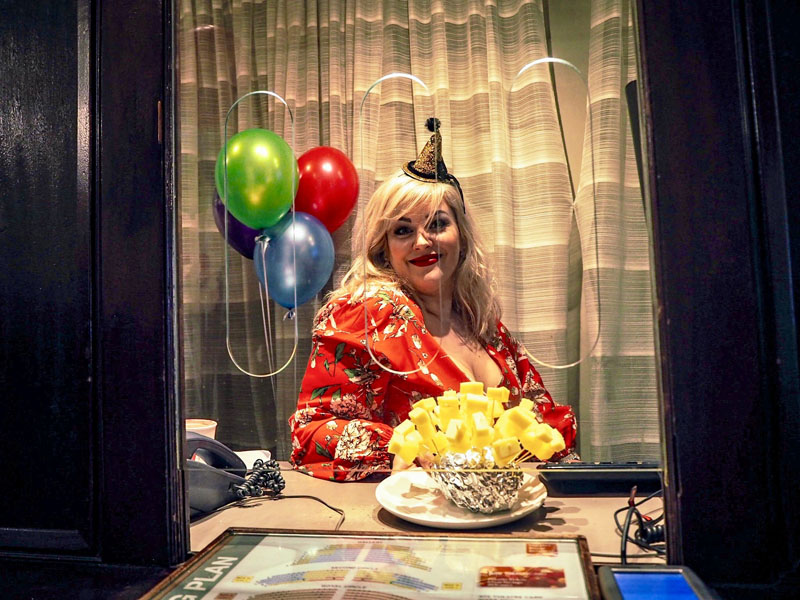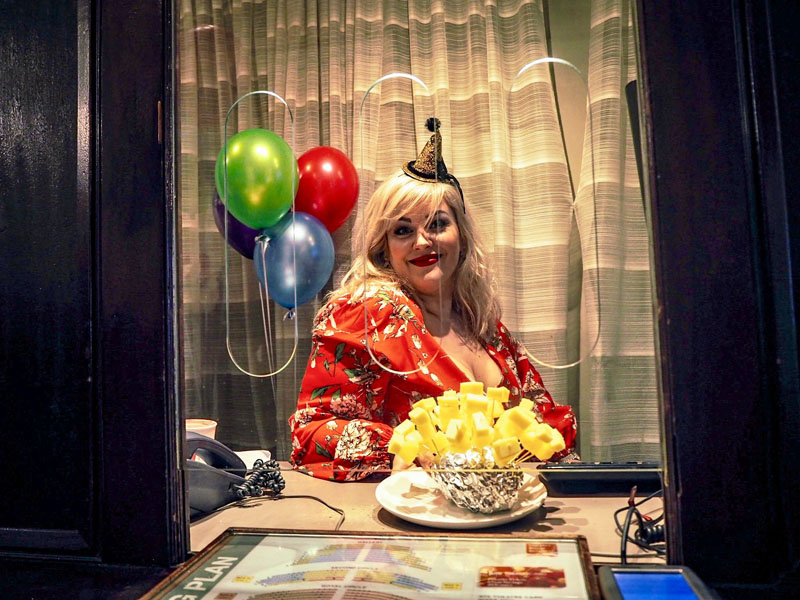 Beverly is the vain hostess with the mostest. She is as sensitive as she is outrageously insensitive with her sharp comments and wit. The party kicks off with the arrival of Ange and Tony and, from there, we are taken on a journey of witty banter and awkwardness that, throughout the show has a definite undertone of not so marital bliss for all involved. Not being familiar with the original production, when Susan, played be Rose Keegan, arrives alone a little while later, it is only then that I realise that Abigail's Party is actually across the road at Susan's home and that this show is more about the troubles that these five people are facing.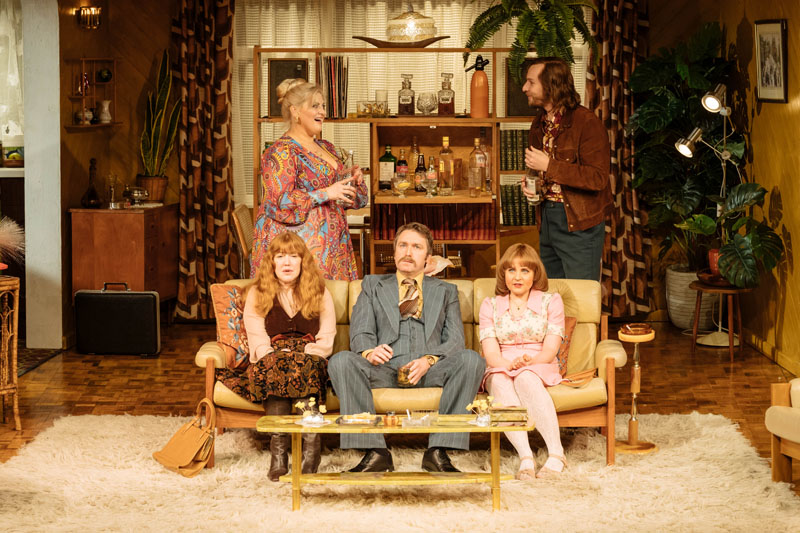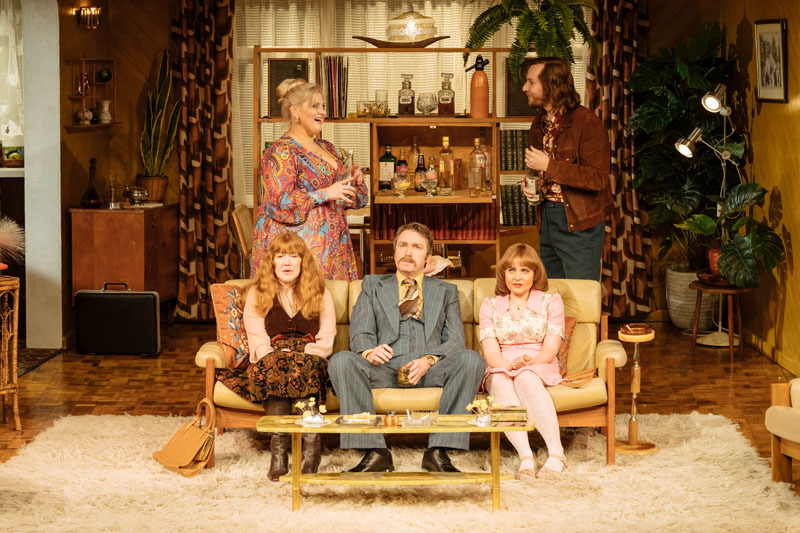 The brand-obsessed Beverly is the hostess who likes to be in control of everything at the informal gathering, from the music, to the drinks, to the cocktail sticks of cheese and pineapple, to encouraging Tony and Ange to carry on smoking after they had stopped. Probably a reflection of her day to day life in which she seems to have little control or happiness. Ange and Tony are the relative newlyweds who have just moved in, however it is not long before you realise Ange is under the control of Tony who seems to dictate her every move. Then there is Susan, the only divorcee who comes across as this rather timid, nervous somewhat uncomfortable character who appears she would rather be anywhere rather than being at Beverly being force fed Gin & Tonics like they were going out of fashion.
You can relate to all the characters on some level but, at times they did feel a little annoying so much so that you will find them as funny as you will irritating throughout the show. While the theme of the show was well delivered, there were still plenty of questions left unanswered such as why, having gone to check on Abigail's party, that Lawrence came back angry and annoyed becoming increasingly aggressive with people from there on in. Despite this and other unanswered questions, the set and story perfectly captured the whole 1970's feel from the old fashioned leather couch to the cheesy pop from Demis Russos to the party snacks and, if you can get over the, at times, irritating traits of the characters, you'll find yourself entertained by this very funny production that is definitely worth catching.