Photo Copyright © Magnus Hastings and Review by Emma Torkington
On Thursday night (28th March) Home MCR was home to Ru Paul's Drag Race season 5 winner Jinkx Monsoon and self-proclaimed "Seattle's first narcoleptic drag queen". This was the first night of three here in Manchester for this show. On stage was a keyboard, two microphone stands, a chaise lounge, a small table which had a bottle of grey goose vodka and a few medication bottles. To the back of stage there was a large video wall.
The show started at 8pm, the video wall then came to life showing a mini cartoon of Jinkx and Major and the start of many laughs throughout the night. Major Scales came on stage very flustered saying that Jinkx is having a bad day and we will start the show soon. Major shouts to "Carrie" the Tour Manager asking how Jinkx has been today and, with the lights flashing red and the unmistakable dun dun dun dramatic sound, Jinkx shouts very loudly from side stage "where is my entrance music?".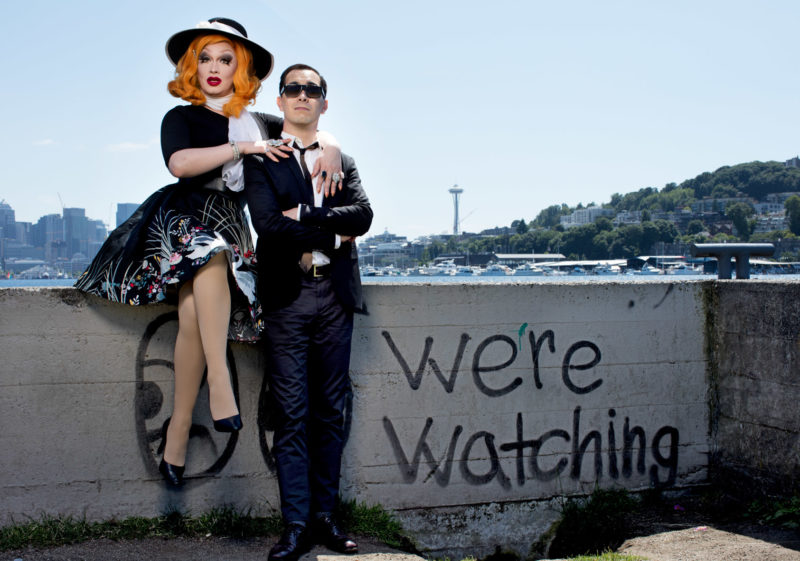 With that, Jinkx walks on stage and picks out an audience member who's makeup is wonderful, asks them to turn around then shouts, "You couldn't let me have my moment could you" – crowd laughs and they sit down.
If you have been to a drag show in the past you will know that most Queens lip sync, well not Miss Jinkx, every song was live and her vocals were incredible and powerful. While Jinkx was singing, Major went behind her and was slowly undoing buttons of her top, in a very burlesque style way. This was such a good way of having a costume change that didn't involve leaving the stage or doing a "tear-away".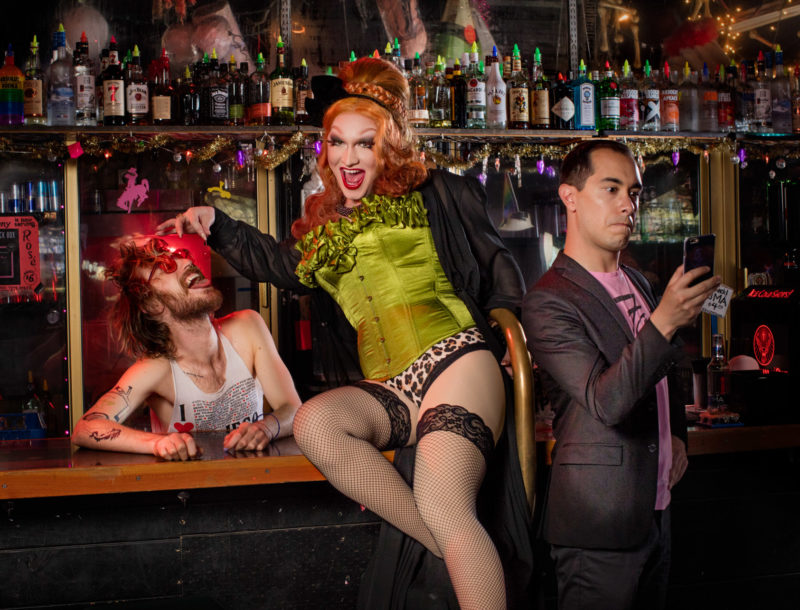 The show I thought I was here to see was not what happened but in the best of ways. I had expected this to be a mainly musical production but it turned into what Jinkx and Major both described as a "Live Therapy" session discussing Jinkx's mental health. As this is a subject that, to this day, is still a taboo subject this could have been very sad and upsetting but, this was not the case as, at times, it was very powerful while there other moments so funny my face was hurting from laughing so much.
During one part of the show, Jinkx starts to talk about English TV, listing some of our best shows like Bake Off, Come Dine With Me before going on to say how we cannot tell other countries what to do anymore all leading to a Brexit joke, one of so many tonight. As the show moves on, the laughs come thick and fast, even a heckle from the crowd does not slow Jinkx down while the many, many drag race references, Liza Minnelli jokes and impressions will make you forget to breathe between laughs.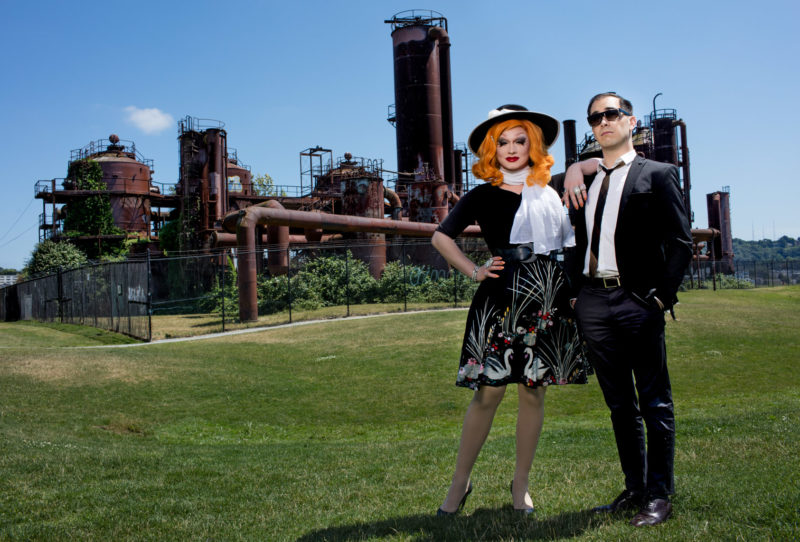 We are coming near the end of this 80 minute show and, personally, I have not laughed this much in a long time. The crowd gives Jinkx and Major's last song a standing ovation, Jinkx tells us to sit down as forcing an encore is rude and they are all about "consent" as consent is sexy. To finish the show off with a bang, Jinkx leaves the stage and walks into the audience to roughly the third row then, spotting a man, walks down the row and starts singing to him before licking his bald head during Major's parts before walking back to the www.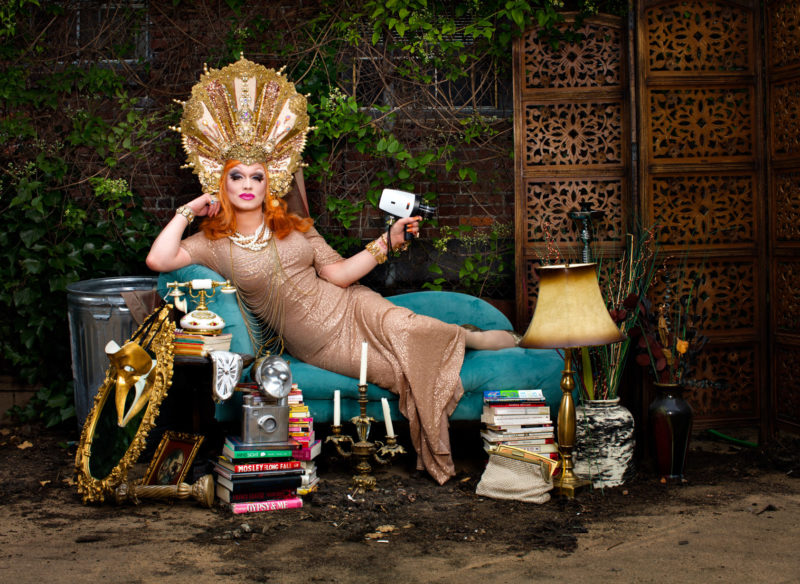 I have to say that The Ginger Snapped is not what you expect from a drag show. The laughs do not stop, there are some very thought-provoking subjects with the whole show giving a very personal insight to the life of a drag race winner. Coming away from this show you have the catchy songs stuck in your head and a growing urge to do drag makeup. If you have never been to see a drag queen, I strongly suggest you do. The Ginger Snapped is on tour now and if you love the songs as much as I did they are available to buy (as Jinkx kept reminding us throughout the show "now available on iTunes") now.