Thursday's events at York Fashion Week saw local TV and Radio presenter Ryan Swain get up close and personal with former editor of OK Magazine.
Lisa, from Acomb, York, was editor-in-chief of the weekly celebrity glossy in its heyday for 13 years, when circulation wars were rife between OK! and Hello! to secure the biggest cover stars. The afternoon was held at the beautiful Deans Court Hotel in York and saw a intimate audience of all ages in attendance come together to enjoy afternoon tea and hear Lisa's stories about her career.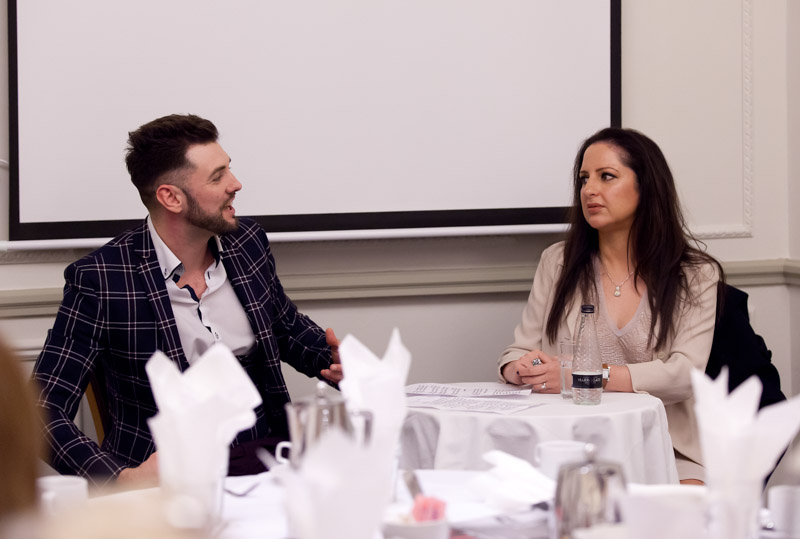 Ryan asked her how different is celebrity culture now to what it was like when you were working for OK magazine? in which Lisa answered:
"We had all the old-style celebrities from Hollywood, and significant British celebrities – now everybody is a celebrity and famous for doing very little. It stems from reality television. It is totally different to what it used to be like," says Lisa, who left OK! in 2012 and returned north, settling into a village just outside York with her husband, David, and daughter Brontë,. She now runs her own PR business (lisabyrnepr.com).
The stories she can tell about the golden years at OK! are worthy of a book themselves. Ryan asked her if she would ever release an autobiography about her life and career sharing the stories that everybody wants to hear.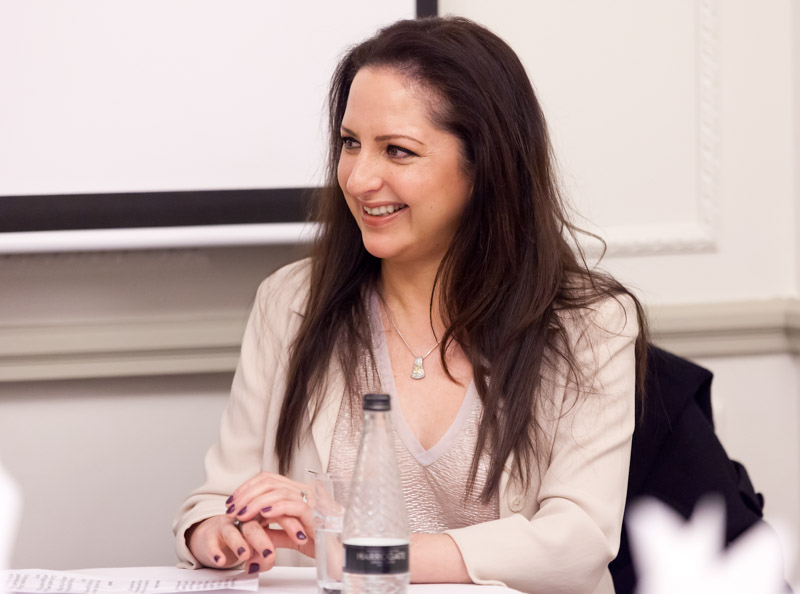 Under her editorship, OK! covered many celebrity weddings, including those of Michael Douglas and Catherine Zeta Jones; Peter Andre and Katie Price (aka Jordan), and Cheryl Tweedy and Ashley Cole, Ryan Swain asked her in front of the live audience which was her favorite one and why?
Lisa replied: "I am really, really proud of organising the wedding of David Gest and Liza Minnelli in New York. With some weddings, you have a pre-meeting with their agent then just turn up. With others, you are more like a wedding planner and have to organise everything.
"With David and Liza, it took a lot of work and hours to get everything sorted. We held lots of meetings with them both before the wedding. It all got a bit crazy: they were inviting everyone they met to the wedding. They even met Martine McCutcheon on the Graham Norton Show and asked her to be a bridesmaid!"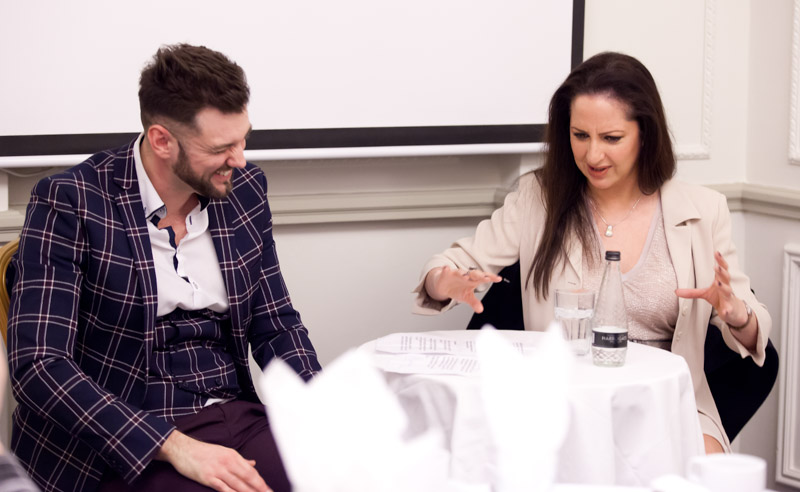 On the big day, Lisa remembers going into one room and coming face to face with A-list royalty such "Michael Jackson, Diana Ross and Elizabeth Taylor who were all there. In which Ryan joked it must've been like stepping in to MadameTussaud's and Lisa laughed and replied "Yes very much as there were a lot of shiny faces"
Ryan also asked some more in-depth and personal questions about the tragic story lines she had to cover whilst working at OK one of saddest stories she covered was the wedding of Jade Goody – Jade was in the terminal stage of cervical cancer at the time. "It was the most heartbreaking experience," recalls Lisa. "It was such a sad event as she only had a few weeks to live. We went and did the photos very quickly."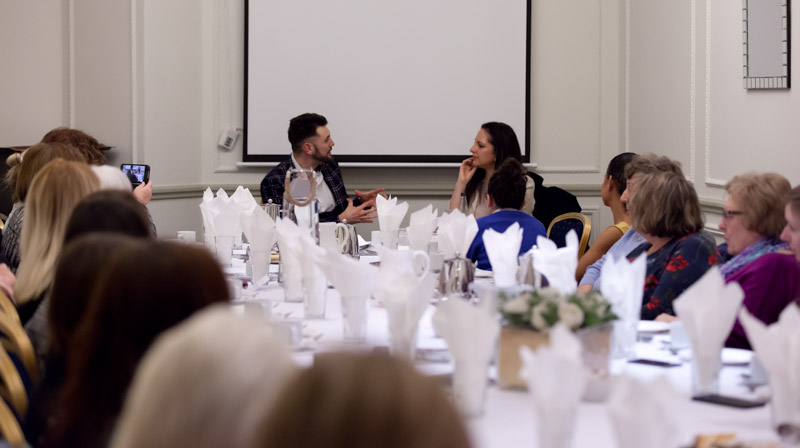 During the 13 years she worked at OK! magazine, she traveled around the world , following celebrities and getting stories. Ryan reflected on a infamous story when she was at Cannes Film Festival "I remember one time in Cannes while I was pregnant and feeling terrible and having to go on to a yacht and try to speak to Brad Pitt – who just wouldn't say anything," recalls Lisa.
As well as celebrities, politicians and sports stars Lisa also became close and friend of the Royal Family highlighting Prince William and Harry are so lovely. Lisa now runs her very own PR company in York and still enjoys reading and writing.