Photo Copyright © Paul Warburton
An independent sitcom which is being shot in Ellesmere Port has smashed its £3000 crowdfunding target to make it the first UK sitcom about a Funeral Directors.
Morbid, a script that has been locked away for 10 years and is the brainchild of independent film maker. Michael Dee has hit its crowd funding target after months of campaigning.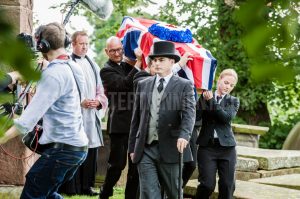 The story which is set in Ellesmere Port sees the first independent film making project of its kind come to the Cheshire Town. It is a storyline set around a brother and sister who sadly lose their parents in the shows pilot episode. They realise that they need to take the mantle in the family business as funeral directors.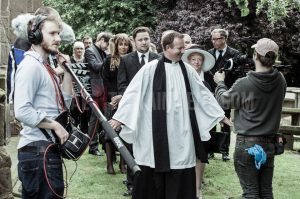 The show originally secured £2000 crowdfunding in September this year. A further £1000 was required after the hearse, which was bought for the pilot episode required emergency repairs to make it roadworthy and pass its MOT.
Show creator, Michael Dee comments: "The idea to film a sitcom in a studio theatre and on location is the first of it's kind from an independent point of view. To base it in a funeral directors and go out and buy a real hearse is just something else. I've been filming independently now for 10 years, as well as holding down a full time job in Starbucks. I really couldn't have imagined such amazing support from the community."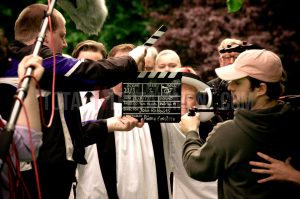 "This really is a community project and the positive messages which have come my way have been amazing. Some of the stories just to get it up and running could make for an episode themselves. Buying a hearse, replacing equipment and last minute cast and script changes, it's a huge undertaking."
Michael has had local community support in the financing as well as free flowers from a local florist, professional photo shooting and storage space for the Hearse.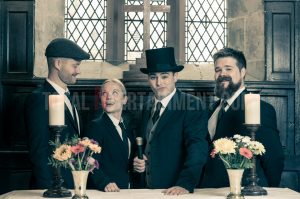 Earlier this year Michael made national headlines when he lent his hearse and his time to help direct the funeral for the burial of a family friend who didn't have the funding to afford their own funeral service. Michael with the help of local funeral director, Ian Dallinger, directed the service and gave a beloved friend, a final farewell.
Filming of the pilot has begun and the first round of edits made. There are more scripts to be developed but that will only happen after the first episode has been completed and sent to numerous producers who have shown an interest in this independently made sitcom.
For more information about Morbid, visit – www.facebook.com/MorbidSitcom
.