Remembering Country Music Legend Kenny Rogers and His Incredible Contribution to the Industry
March 21st of last year marked a tragic day in the country music world and beyond. Legendary singer-songwriter Kenny Rogers passed away at the age of 81 after a tumultuous battle with cancer that plagued his late life. As we're less than a month away from the anniversary of his passing, we wanted to take some time to look back on the superstar performer's career that changed the course of country music forever. 
Early life and rise to stardom
Born in Houston, Texas in the late 1930s, Kenny Rogers or Kenneth Ray as he was known by those close to him, showed an early love for music like most natural born talents. In high school he started a band with friends named The Scholars and later ventured out on solo gigs, even landing a live appearance on Dick Clark's hit T.V. program, American Bandstand. There he performed a song he wrote himself called "That Crazy Feeling" which became one of his earliest instant hits.
At this time people started to really notice Mr. Rogers, as he released more catchy country songs that had everyone talking. Some of these included "Love Lifted Me" and especially one entitled "Lucille", which gave the new talent his first ever mainstream award, a Grammy for Best Male Country Vocal Performance.
However, it wasn't until 1978 with the release of "The Gambler" that Rogers exploded into a mainstream country music idol overnight. The song, written by award-winning songwriter Don Schlitz, was one of the most moving instances of storytelling in country music at the time. In fact, the song is a favourite amongst poker players and shows up on their playlists frequently. Still today it's of the best examples of how the strategic activity presents itself in music in a meaningful way. The song later earned Rogers his second Grammy, as he became a widely-known household name in America.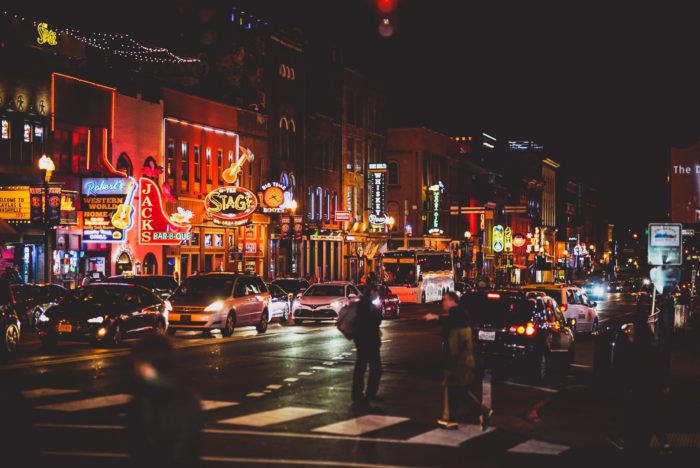 Mr. Rogers played hundreds of sold-out shows throughout his career, many of which took place in Nashville, Tennessee
Expanding country music's audience
Kenny Rogers was one of the first mainstream artists that brought country music out of the country sphere and to a bigger audience. Massive crowds began to come to his shows, selling out arenas and stadiums country-wide. Rogers was able to get country sound to a pop audience with hits like "Islands in the Stream" that fused the two diverse musical styles together effortlessly. Not to mention he performed songs like these with one of country music's most famous females, Dolly Parton. Together they took on the industry and transformed it forever.
Rogers attracted fans of all ages with his on-stage charisma and resounding vocals. His style was one-of-a-kind and his friendly smile and full beard gave him the appearance of a loving teddy bear. Even later on in his career, international venues like the Epstein Stage in Liverpool, England featured some of his greatest hits live alongside Dolly, Neil Diamond, and the Beach Boys. Most importantly, by redefining the country genre, he was able to give fans some of the greatest songs in music.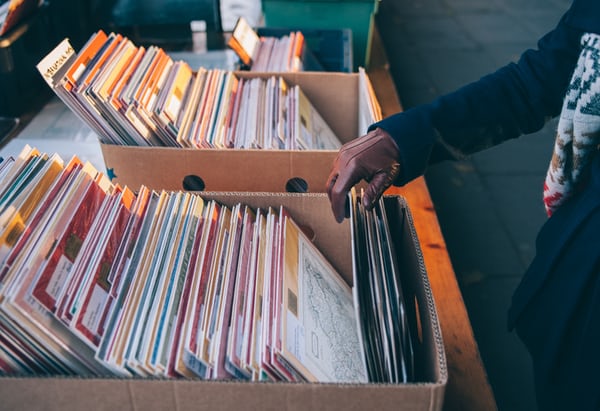 Nowadays Kenny Roger's greatest hits can be found online and in old school vinyl shops everywhere.
A legacy that will forever live on
Although fans were devastated to hear of the singer's passing last March, nowadays Kenny Rogers lives on as a major legend in the Country Music Hall of Fame and in the venues and rooms of any place that plays one of his dozen hit songs. Fans can also look back on the many movies he's been featured in as most people don't know that the singer also had a minor acting career.
Nowadays Roger's records are easily accessible online or for purchase in stores. The coming years can expect more Kenny Roger's tributes from country music networks and platforms across the industry. There will never be another performing artist quite like him.