This weeks latest new singles round-up.
1. Julius Black's 'Mirrors' made a huge impact for a self-released debut track.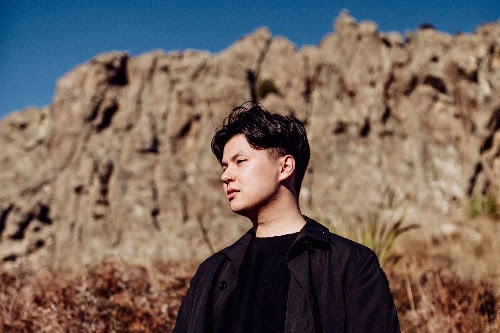 His new track 'Summer' is a heart-wrenching second chapter to the story that he commenced with his debut. His existential art pop puts a teenage twist on the reflection of Villagers and the experimental soul of James Blake to create a statement that's just as powerful. LISTEN HERE.
While 'Mirrors' was a poetic expression of hitting a devastating low, 'Summer' tells the story of one of the moments that led to that crisis. In a nostalgic flashback to summer, Julius immediately sets out the narrative of an impending breakup with the opening lyrics, "You will never love me."
"I was moving cities, and we both knew we'd be leaving behind what we had," says Julius. "I wanted to see it through, right 'til the end, even though it was stupidly uncomfortable knowing that we won't last. 'Summer' is that feeling; a world coming to an end."
Both 'Summer' and 'Mirrors' will feature on his debut EP, which will be released early in 2021.
2. MF Robots release new track Mother Funkin' Robots.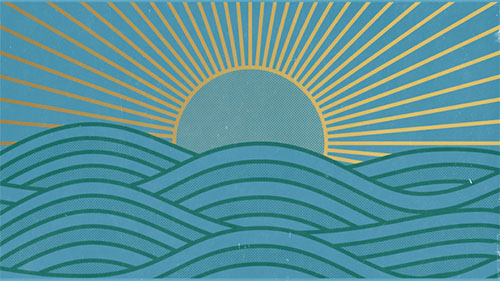 Fresh from opening salvo 'Happy Song', dynamic duo MF Robots move another step closer to the release of new album 'Break The Wall' with ultra-funky second single 'Mother Funkin' Robots'. The new single is out NOW, via BBE Records.
A red hot mid-tempo stepper with tonnes of attitude, the tough groove and insanely tight performance captured on 'Mother Funkin' Robots' wouldn't sound out of place on a vintage Tower Of Power or Maceo Parker LP. LISTEN HERE
3. Jelani Blackman releases new single 'Foolish' ft. L3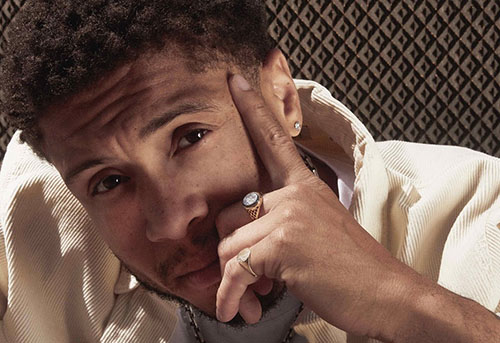 Jelani Blackman today unveils his latest single 'Foolish', featuring Essie Gang's L3. The energetic new track comes in the wake of the London rapper and singer's collaboration with Ghetts for Fraser T Smith's Future Utopia project, as well as hugely well received sessions for Jack Saunders on Radio 1, Charlie Sloth's Fire In The Booth and COLORS, which pulled in over a million views in a month.
Harking back to hedonistic pre-covid days, 'Foolish' is Jelani at his most dynamic; his unmistakable deep vocals casually flowing over a swaggering beat and heavyweight bassline with L3's whispered verse providing the perfect contrast. "'Foolish' is me talking to myself the morning after a night out with a smile on my face and some memories that I might want to forget. I would always do it all again because I think everyone should live life fully and make mistakes, mistakes can lead you to the best times,"  Jelani explains.
4. Jamie Cullum shares latest seasonal delight 'Hang Your Lights'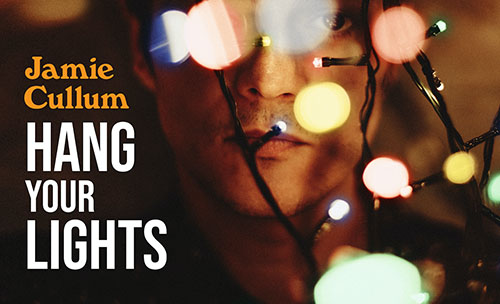 The multi platinum-selling musician and multi-instrumentalist Jamie Cullum today unveils 'Hang Your Lights', the latest single from his forthcoming festive collection The Pianoman At Christmas. Drawing listeners into a world imbued with seasonal sophistication, 'Hang Your Lights' marries Jamie's sharp songwriting and rich vocal tone with the joyful fusion of a raucous and razor sharp big band.
Jamie's most ambitious album so far, The Pianoman At Christmas features 10 original songs played by 57 of Britain's best musicians, was recorded in Abbey Road's famous Studio 2 and is produced by Greg Wells whose The Greatest Showman soundtrack spent 28 weeks at number 1. The Pianoman At Christmas is set to become a timeless Christmas staple after its release on 20th November via Island Records. 'Hang Your Lights' joins recent release 'Turn On The Lights' on the album, with both singles marking an exciting taste of what's to come from the project. 'HANG YOUR LIGHTS' STREAM/SHARE
5. M-22 release brand new single 'Think About Us' feat. Lorne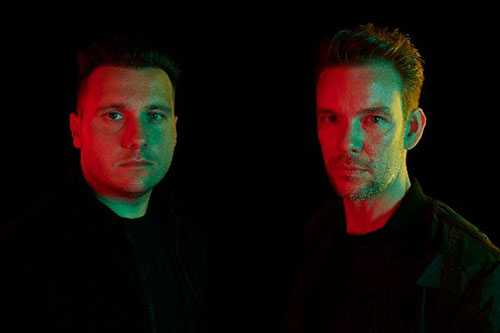 British/German duo M-22 have released their brand new single, Think About Us feat. LORNE today via EMI Records. Think About Us feat. LORNE displays M-22's ability to craft soulful pop music with their distinctive electronic sound.
The official video, directed by Norwegian filmmaker HochR, is also out today. It features a spectacular & unusual sight thanks to a unique chemical reaction: one of the biggest ever studio-based 'elephant toothpaste' foam explosions caught on camera. Elephant toothpaste is a concoction of hydrogen peroxide, potassium iodide and detergent, which is combined to create a giant eruption of foam. This process is created to breathtaking effect in M-22's Think About Us official video, which tells the love story of a couple in a vintage 90s Audi car, which before long is split in two. Listen to Think About Us feat. LORNE by M-22: https://m22.lnk.to/ThinkAboutUs
6. Daniel Donskoy share video for new single 24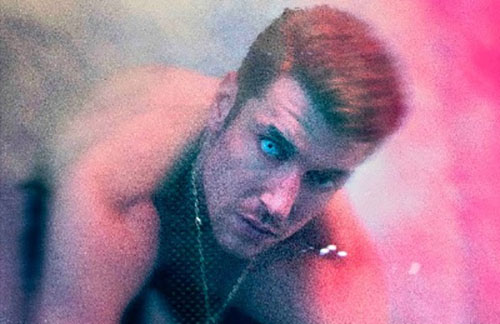 Last week, the release of '24' introduced a musician without borders: Daniel Donskoy. Starting in Moscow, Daniel's career has taken him all over the world, from Germany to North America, the Middle East to London and shows no signs of stopping. Known for acting in various prime-time TV productions including HBO's Strike Back, BBC's Detectorists and Netflix series The Crown,today he shares the official video for his new single '24'. Watch HERE.
Filmed in Liverpool and directed by Ben Roberts, Daniel explains, "We tried to really capture the feeling of being trapped in a High. In a blurred memory of a night. The feeling of constant convulsion between reality and dream. Sensuality meets grit and roughness. Sensuality and human closeness is something we so dearly miss in recent times so I hope this video will make people remember how beautiful a human touch can be".
7. CANDE Y PAULO Pay Tribute to Leonard Cohen with Cover of 'Treaty'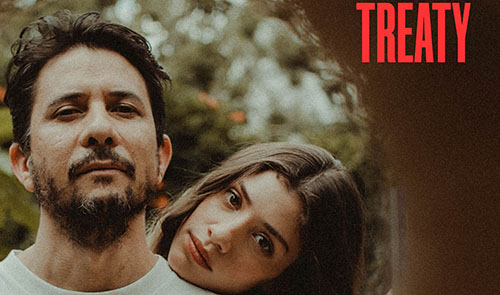 Over 11 million people have been captivated by Cande Y Paulo's performance of 'Barro Tal Vez', an achingly intense but minimalist Argentine song that went viral on Youtube in 2017. This was the first time that 'Cande Y Paulo' – one of the most captivating musical couples– appeared together.
Today, they release a mesmerizing cover, of Leonard Cohen's 'Treaty'. Paying homage to the legendary artist on the anniversary of his passing.  Speaking of the track Cande Y Paulo say, "the experience of taking on a Leonard Cohen song with his friend and collaborator Larry Klein is too difficult to make sense of with words. It was humbling and went deep, but best let the music itself do the talking… We hope we have done justice and in turn can celebrate him, his music and his life."
Recorded and produced alongside multi-Grammy award winning Larry Klein (Joni Mitchell, Herbie Hancock), the track highlights Cande's powerful vocals and Paulo's subtle but powerful piano playing to create a uniquely beautiful experience. LISTEN TO 'TREATY' HERE 
8. Louis Dunford shares debut single London's Requiem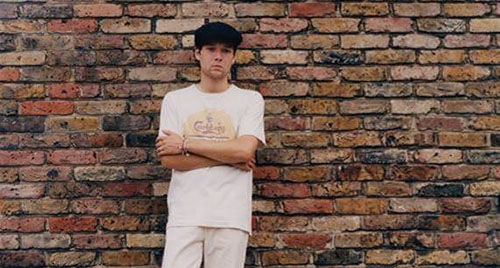 North London singer, songwriter and storyteller Louis Dunford has shared his debut single and video London's Requiem, which is available now.
With a notebook never too far away, Louis nostalgically writes about his own observations of friends, family and life, always telling stories that need to be told. Using his songs like a journal, his lyrics are often a cathartic release and a way to honestly approach tragedy or share everyday humour through frank storytelling and raw and gritty delivery.
Produced by Jakwob, London's Requiem is a story about being brought up in North London with tales of friendship, discovery, loss and survival, written when Louis was growing up himself. The cinematic video visually showcases the poignancy of the song told in detail through a group of young friends. Louis says;
"This was actually the first song I ever wrote. It strangely feels more relevant to me now than it did when I wrote it.  I wrote it when I was around sixteen or seventeen about the people I encountered and the things I saw growing up in London."
REQUIEM' – DOWNLOAD/STREAM HERE
9. Jax Jones feat. Au/Ra – i miss u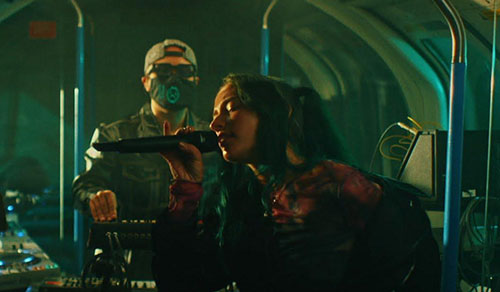 A prominent figure within the global electronic landscape with multiple GRAMMY, BRIT and Ivor Novello nominations to his name, Jax Jones' ascent as one of the world's leading dance music talents has been cemented in recent years with his debut album 'Snacks' becoming the best-selling dance album of last year.
Having released his collaboration 'Tequila' featuring Raye with Martin Solveig under their Europa guise earlier this year, early-October now sees the ever-impressing UK musician and producer team up with nomadic singer-songwriter Au/Ra, best known for her 2018 chart-topping hit 'Panic Room' alongside UK duo Camelphat, to deliver his infectious new single, 'i miss u' – with two huge unannounced remixes also set to follow in the months ahead. VIDEO (EMBEDS): https://www.youtube.com/watch?v=JfCyzOOYyA4
10. Saint Clair releases visual EP & short film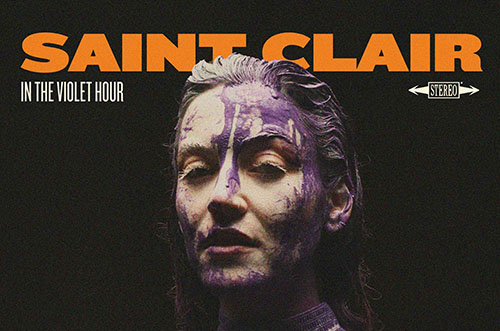 Saint Clair has today released her long-awaited visual EP and short film in the violet hour : a portrait on grief. Following the loss of her father, Saint Clair (aka Emma Topolski) looked for a creative outlet through which to channel her grief, creating a visual EP with her actor/director sister Tamsin. While experiencing the different stages of the grieving process and attempting to navigate the alien nature of this type of heartbreak, the sisters created four beautiful, emotive chapters that flow together like a short film. Chapter 1 explored denial in goddess, chapter 2 covered rage in violet hour, elegy in c homed in on numbness and loneliness in chapter 3, and chapter 4 brought acceptance with better. The full film can be viewed here and the EP can be streamed and listened to here.
Speaking of in the violet hour, Saint Clair added: "I am so thrilled to finally share my new visual EP, 'in the violet hour: a portrait on grief' in its entirety. We have been unveiling the project in chapters since July, bringing the audience with us on a journey through the different stages of grief, and the time has now come to release the short film in its intended form (which includes the fourth and final chapter: acceptance). This piece is dedicated to my amazing dad – an unforgettable life force – and I very much hope it resonates with anyone experiencing their own loss."
LISTEN / STREAM HERE